All Team UCL Sports Clubs competing in BUCS leagues are entitled to reclaim their travel costs for away matches, within 1 month of their fixture date. The Union will reimburse all travel costs at a Young Person's rate, even where full price tickets have been purchased, and therefore we recommend all players hold a 16-25 Rail Card. Please note that even if you are over 25, you can still apply for a Rail Card if you are a student.
All travel reclaims are done through ROSA.
Step 1:
Your captain will need to create a fixture by selecting 'My Profile', 'My Data', and 'Team Fixtures' from the Activities drop down menu. 
Step 2:
Create your fixture, (with fixture ID, team sheet and date of game included), add all participants to the fixture (including themselves)
Step 3:
All players must then upload their travel expenses evidence (e.g., a receipt of purchase or train ticket) within 28 days of the fixture. The captain must check that these are all correct, and ask players to re-upload if they aren't.
Once satisfied, the captain must then lock fixture and send to activities. Once the fixture has been locked, no new reclaims can be added to the fixture.
Note: If you are a RUMS Student on medical placement, please communicate your travel needs with Scott, the Sports Administrator.
What can be reimbursed?
Train tickets (must show date, destination and price ) at a Young Person's Railcard price
Oyster card journeys (with Oyster print out with date, destination and price)
Taxis can reimbursed under special circumstances and must be approved beforehand by the Sports Administrator.
Evidence that will not be reimbursed:
Train ticket card receipts
Bank statements showing TFL journeys
Taxi receipts that were not pre-approved by the sports administrator.
Other transport
Under certain circumstances we will approve travel by car, for which you must provide a journey plan and petrol receipt. As a policy, the Union will only reimburse travel up to the cost of the cheapest reasonable mode of getting to any given fixture. I.e. if it is cheaper to travel by train than by car, we will only reimburse up to the cost of a train ticket (at 16-25 Rail Card price). This method of transport must be agreed with the Sports Administrator beforehand.

Purchasing Tickets
Do not buy single tickets for a return journey. Single journey tickets will only be accepted if they work out cheaper than a return or they have been pre agreed with the Sports Office. Credit Card receipts, which print automatically from ticket machines will not be considered.
If you use your Oyster card or contactless then you must get a print-out to support your claim, highlighting the relevant journeys.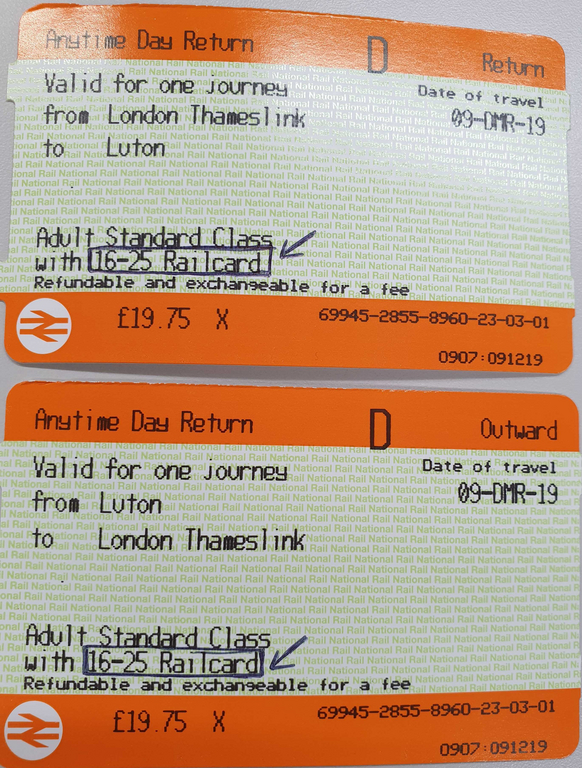 If you don't have a Young Person's (16-25) railcard – you can buy a standard adult ticket, but we will only refund you the Young Persons ticket price. 
Don't let the ticket barriers eat your tickets! If you have single tickets, show them to a member of staff at the station rather than put them through the ticket barrier, or request a receipt on purchase.
Knowledge base
Category
Sports specific activities