The ONLY official UCL Wristband...
Buy a wristband from our partner site and collect from Ministry of Sound.
Or buy tickets to individual events here.
---
If you're joining UCL this year then you're in for a treat as we're taking things to new levels with our best Welcome Week line-up ever. There are hundreds of events happening over the next few weeks, but with this wristband, you've got access to the six biggest. 
Buying the wristband saves you around £70 compared to the cost of purchasing individual tickets. Plus there's no need to worry about missing out or stress about getting tickets as you know the plans are already in place. 
So where are we taking you? Your welcome experience will start and end at London's most iconic club, Ministry of Sound. With four rooms of banging house, dance and techno music there's arguably no better place on earth to hear the world's greatest DJs play the world's best music. Start at Ministry, keep the pace up all week, and end at Ministry with one HUGE closing party. 
Our headline nightlife events are designed to help you experience the best of London's clubbing scene - the best venues, great production and brilliant DJs. We run these nights in partnership with events experts Milkshake - their years of experience help us deliver the best Freshers' events in London year after year. Wristbands sell out in advance every year, so secure yours early, sit back, and wait for the UCL freshers' madness.
---
The Nightlife Wristband gets you entry to...
---
Start your Welcome Week off the right way at Ministry of Sound. London's biggest and most famous nightclub is a legendary nightspot and we will welcome you in a truly epic way with great DJ's, visuals, FX production and of course the UK's loudest sound-system. Expect to experience one of the best clubbing experiences London has to offer.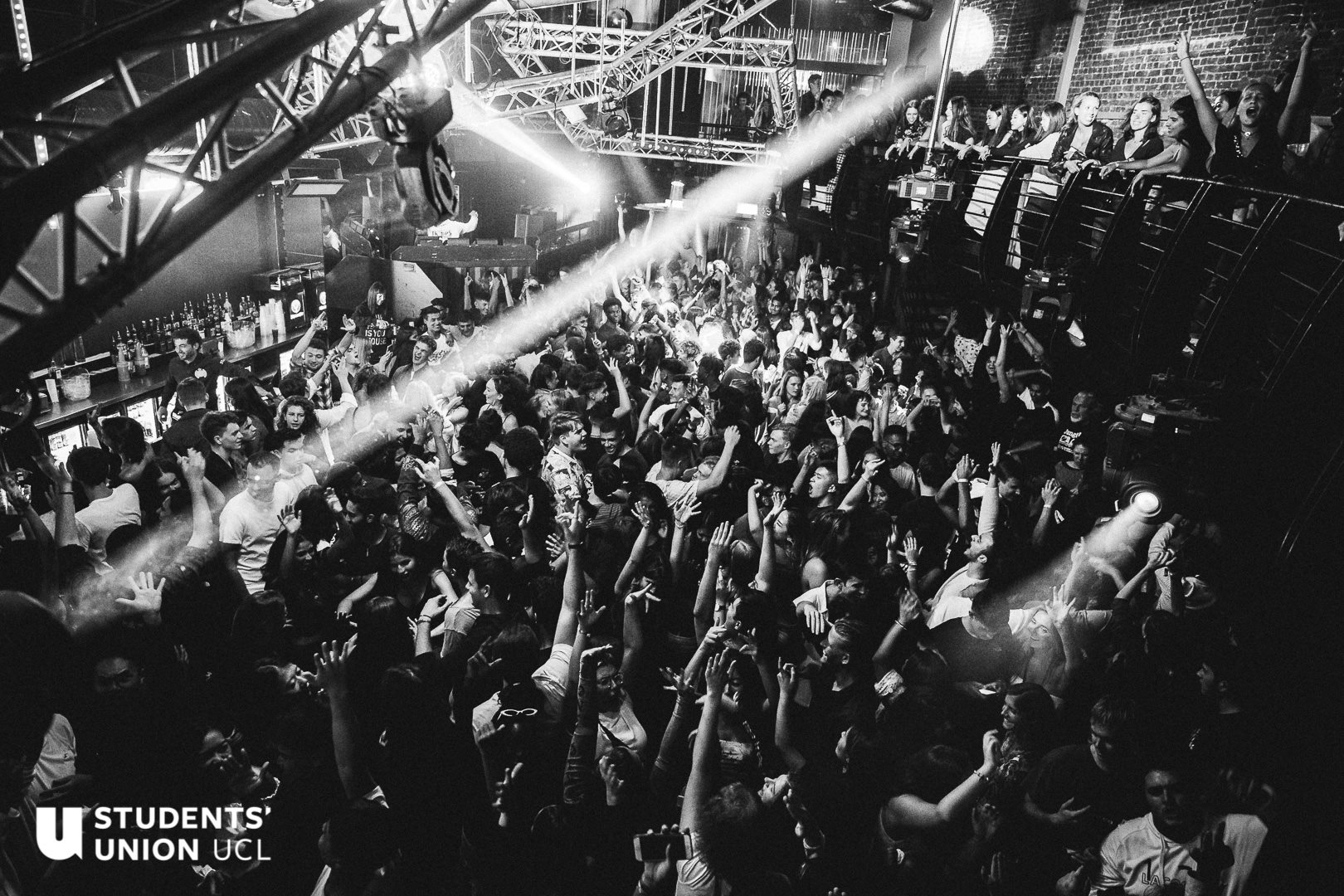 ---
On your first day in London we're taking you back to those summer vibes with a huge beach party at one of London's biggest and best night spots, Scala in Kings Cross! Not only is the legendary SCALA the venue of choice for this Monday night party, but it's also the venue TEAM UCL visit every Wednesday of term for Sports Night, the capitals biggest and longest running team clubbing tradition. The event will feature a special guest DJ, pool inflatables, vibey beach decor and much more across the 3 spaces of this super club! Check out previous photos of the event here.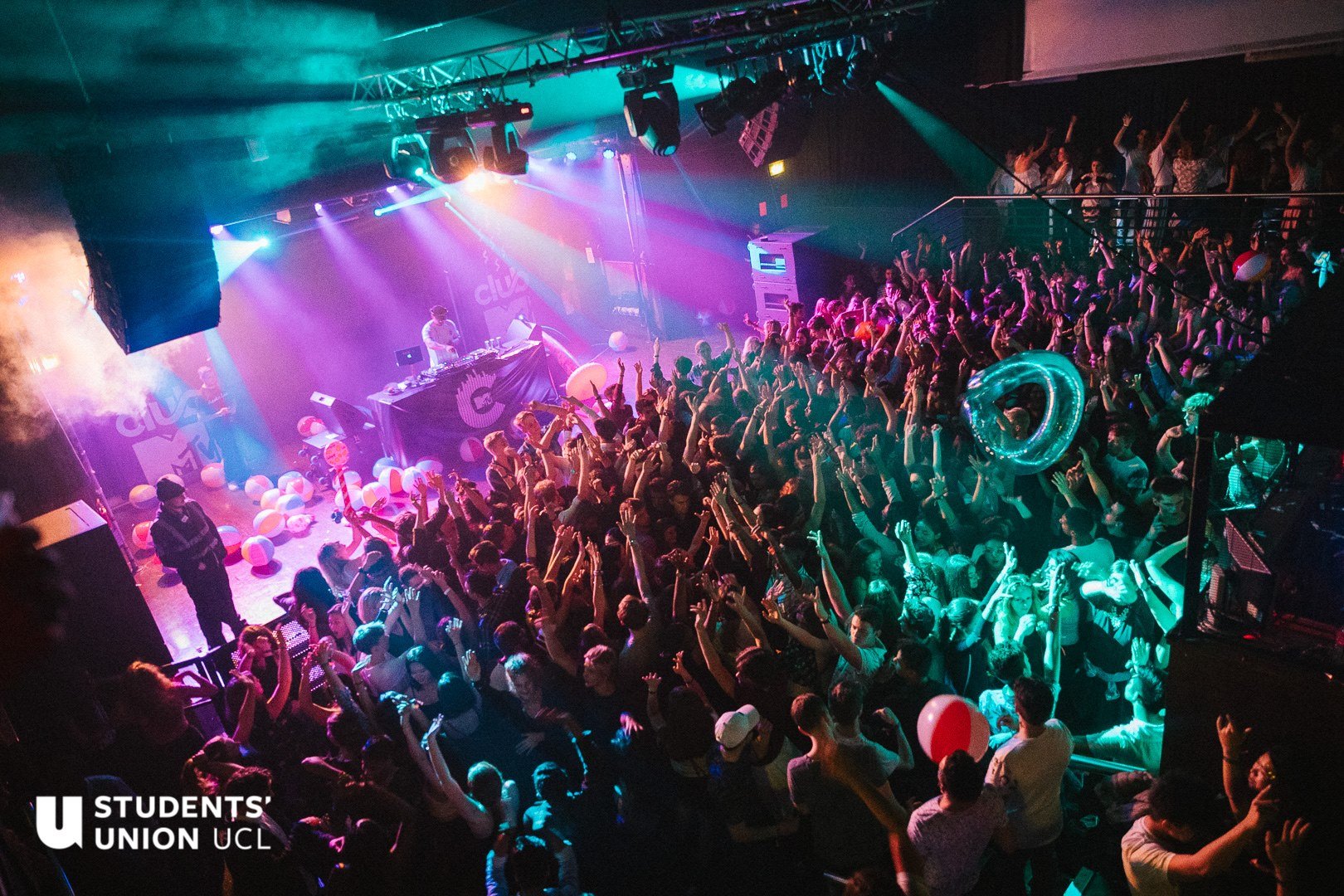 Wednesday 27 September: Freshers Rave @ Fabric 
*This event is only available as part of the UCL Nightlife Wristband. No singular tickets will be sold.*
This is going to be a clubbing experience like no other and certainly not one to sleep on as we once again take over a world top-ranked club to produce a night to remember. Set to be the most high energy night in your social calendar, featuring stunning audio-visual productions, alongside 7 DJ's playing everything from house, garage, trap & electro to hip-hop, grime and bass. Expect a state of the art clubbing production & Funktion 1 Sound-system. Room 1 will be headlined by a surprise Guest DJ & Host and Room 2 hosted by Milkshake, London's biggest student night.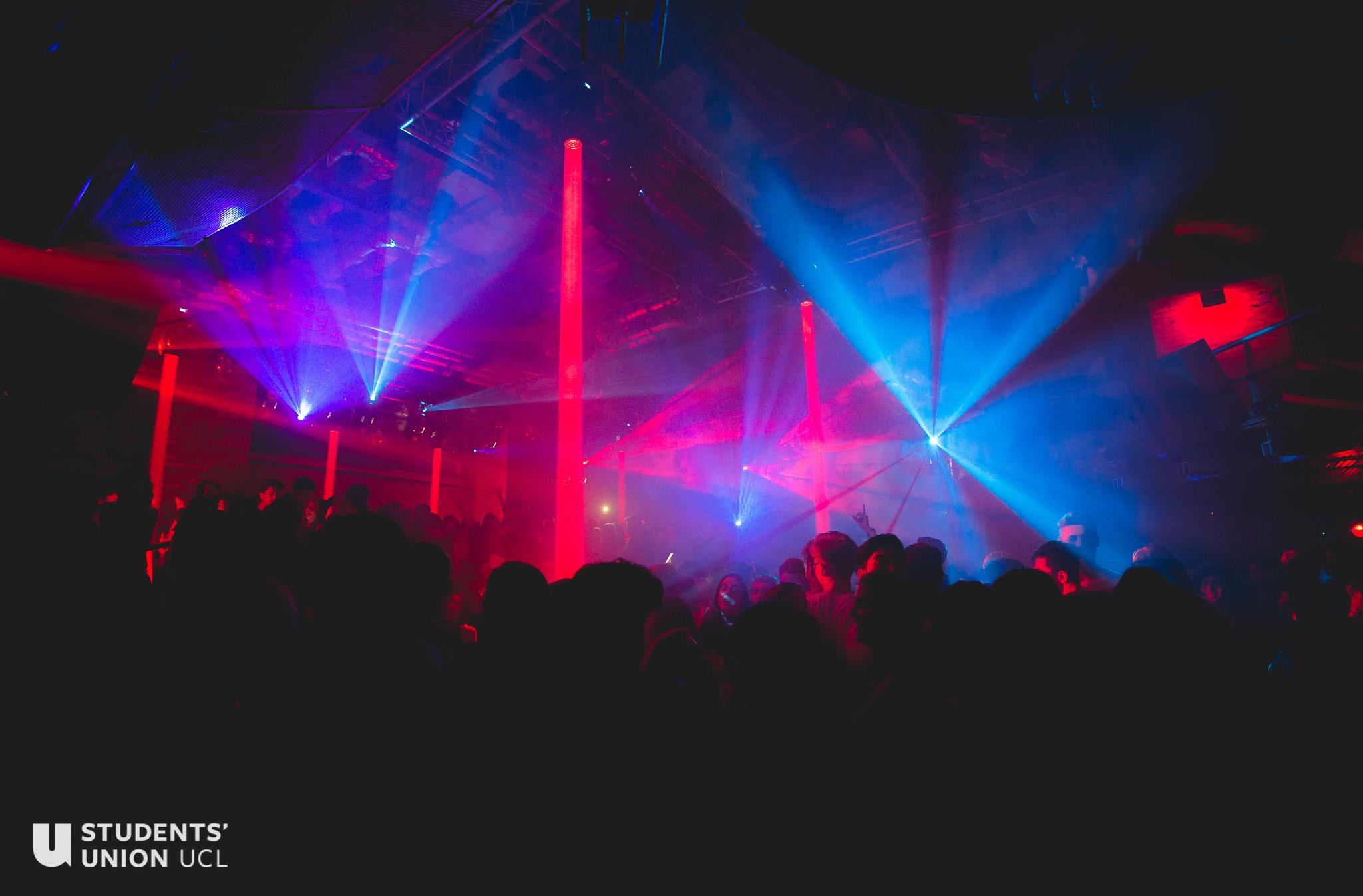 This year we're once again returning to one of the capital's biggest warehouse clubs - EGG! After the sell out party in 2022, we taking over this 5 room nightlife space for another session and this time around we're bringing you our BIGGEST UV PARTY YET.
Expect tonnes of Glow UV Paint, UV Cannons, 8ft Light up Glow RoBot and 2000+ Glowsticks. 
The penultimate night of welcome week will bring you an event like no other; Battle of the Halls to the brilliant o2 Academy Islington. Don't take this lightly, it's every hall for themselves! Make sure to check how to represent your accommodation and turn up in style to this competitive party. If you are not staying at halls, don't dismay, there'll be a team for everyone. Expect 1000+ UCL students, games, competitions and of course big tunes. You'll experience real stage competitions, prizes & more including Sumo Wrestling, Gladiator Wars & a GUNGE TANK to soak those who lose!
After what's looking like the biggest UCL Freshers yet, we bring it back to where it all began for the Official Closing Party at Ministry of Sound. Once again putting the UK's biggest and best sound system to great effect, we couldn't think of a better nightclub to bring the 2023 welcome week full circle, closing with the ultimate clubbing experience! Last year we held our first official 'freshers closing party' and this year we're doing it even bigger. Expect to experience one of the best clubbing experiences London has to offer. 
---
Wristband holders will also receive:
10% off everything in-store at our newly revamped UCL merchandise shop, the Hanger. From UCL hoodies to t-shirts, magnets and notebooks, we've got you covered.
No booking fee on purchase.
Separate entry queue at Fabric and Ministry of Sound.
---
Event management & welfare:
Students' Union UCL are committed to providing both an exciting and fresh 'welcome' experience. We're also dedicated to the safety and welfare of our students, especially when it comes to nightlife. During our Welcome Week programme we only work with long standing and reputable nightlife providers to ensure students receive the best quality experience possible. This starts with safety, in which we ensure the following:
- We ensure all venues have up to date insurance and risk assessments in place
- There's a no ID, no entry policy in place for events
- Both male and female security are present at each venue
- Metal detectors are used at each venue as part of required search policy
- We have dedicated welfare zone's set up for those who encounter issues, and/or a designated safe space
- All our venues take part in the 'Ask for Angela' initiative
- There are always trained event management staff at each venue
- There are always trained medical team at each venue
- We conduct staff patrols at events and are trained in spotting those who might need support  
Our club night events are managed by our commercial nightlife partner, Milkshake, who have 20+ years of industry experience in providing quality events to students in London. They are also overseen by staff members from Students' Union UCL. You can contact Milkshake with any questions regarding event management and or support via [email protected]
Wheelchair accessible
Partially