Zainab Dar is First year BA Comparative Literature student. This year Zainab has been volunteering with BUD, doing vital research to support their organisation. Read on to find out more about Zainab's experience of volunteering.
---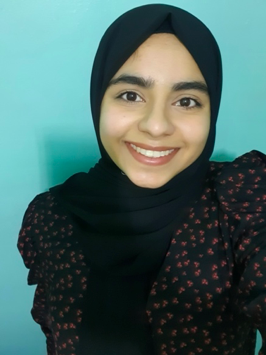 Tell us a little about your volunteering
Currently I am volunteering for BUD, a social enterprise and developing business, as their business development and partnerships research coordinator. With weekly meetings and independent tasks volunteering has taken approximately 1-2 days of the week for 5-6 hours.
How did you find out about the role?
I found out about this position by attending the zoom volunteering fair held by UCL student union. I think this is the best way to find a volunteering organisation or position which suits your needs and schedule as a student. Not only are the organisations aware you are a student and therefore of your availability, but you can also easily explore your options. As I was scrolling through the numerous organisations stands, having conversations and asking questions, I felt BUD was most appropriate for me as a busy student.
Why did you want to become a volunteer?
I think during the lockdown it is wise to occupy yourself with something productive. And if that productivity also happens to look good on your CV or is a relaxing activity for you, then it is a win- win situation for all. Becoming a volunteer was one of my goals for my first year of university because I wanted to be productive and get something good out of the opportunities that the UCL student union provides. Another thing which urged me to volunteer now was the fact that everything would online. As a student who will be commuting to university post- lockdown, I knew that commuting to BUD would have been difficult. So take the opportunity and volunteer anywhere right now because everything is online.
What difference do you feel you've made by volunteering?
My role has allowed me to research a lot about BAME backgrounds and the disadvantage they are currently facing with lockdown, job insecurity because of Covid-19 and racism. This research I've completed will be used as content for BUD's leadership programmes for BAME communities. I'm pleased to know my volunteering will be helping minorities develop their leadership during these times of crisis.
What impact has volunteering has on you?
Volunteering has given me a chance at a mock job application. I had to write a CV and cover letter as well as attend a very casual interview, giving me a chance to practise at a job application. I've also improved my researching skills and have gotten an insight into how a developing business's strategy building is done for marketing and sales.
What's the best thing about volunteering?
The best thing about volunteering for me is the experience of seeing my colleagues working together to build and negotiate a good strategy to improve their sales, social media and marketing of their programmes which I've created the content for. It is always satisfying to see people sign up to our leadership programmes and take something from it.
And the most challenging? How did you overcome the challenges?
The challenging aspect of volunteering for me is sometimes the time management. As a literature student I have also of reading and essay writing, so it has been challenging to balance my university work and volunteering as with any part-time work you do. However, once you overcome any challenge it only ends up being a skill you have mastered. I definitely believe volunteering has also improved my time management skills too.
Tell us about something memorable that's happened to you whilst volunteering
Again, the most memorable experience of my volunteering so far has been the meetings where we discuss how to improve our marketing and sales. It was so intriguing to see the team come up with different solutions and negotiate which one would work the best. This has also definitely helped me have a thorough understanding of what a marketing career entails.
Would you recommend volunteering? If so, why?
I definitely recommend volunteering to anyone. Especially with lockdown I believe it can be so fulfilling to make a change in society and improve your own skills even within the confines of your homes amidst a pandemic.
---
Inspired to start volunteering? Subscribe to our newsletter to get the latest opportunities each week. You can support charities anytime from home - check out our virtual volunteering roles here!