So you've clearly heard of the Students' Union if you've found this page - but who are we and what do we actually do? We're going to get to know each other well during your time at UCL, so let us introduce ourselves properly.
We're here to help you make the most of your time at UCL, to help you feel part of the UCL community, and help you achieve the things you want to during your time here.
We're your route to more than 390 Clubs and Societies, countless volunteering opportunities, events, great places to eat, drink and chill in, an Advice Service when you need it, and if you want to make lasting change at UCL, we can help you do that too.
As soon as you start at UCL you become a member of the Students' Union. You'll get access to all the wonderful things we have to offer, and we hope you make the most of it. Here's all the basics explained...
Student Voice
We're led by students, democratically. Students decide what we do and how we do it and 1,000's of students are elected each year to do just that. Six students (although this year we have five) even take a year out of their studies and get paid to make decisions, influence UCL, and represent you. They're called Sabbatical Officers.
We're all in this together, and when we say 'we', we mean everyone at UCL; students, academics, support staff. What UCL is now and what it'll be in the future is down to us, the UCL community. Your voice is central to the progress UCL makes; feed back about your experience, be a rep, and work in partnership to make change. Shape UCL as UCL shapes you.
Your Officers and Representatives
Our Sabbatical Officer Team are students who have been elected by you to lead the Union. They make key decisions at the Union and enact the changes you want to see so your best interests are at the forefront of everything we do.
Throughout the years, they've made huge changes to life at UCL. They've made sure there are free sanitary products in all Union loos, made students who work in Union outlets are paid London Living Wage, worked to have more microwaves on campus, got fair pay for PGTA's and more.
We have five Sabbatical Officers all responsible for different aspects of the UCL experience. Speak to them if you've got anything you'd like to change and if you'd like to become a Sabb yourself (you can even do this in your first year), make sure to apply in March next year.
We've also got our Student Officers, who look after many things important to life at UCL including sustainability, accommodation and sports.
What do Pokemon, FinTech and Kendo have in common? They all have their very own society here at the Union. Not your cup of tea? We can offer you Bubble Tea Society, or over 400 other Clubs and Societies. They'll help you to make friends, pursue your hobbies and add those extra skills to your CV. Oh, and they're all super fun to be part of.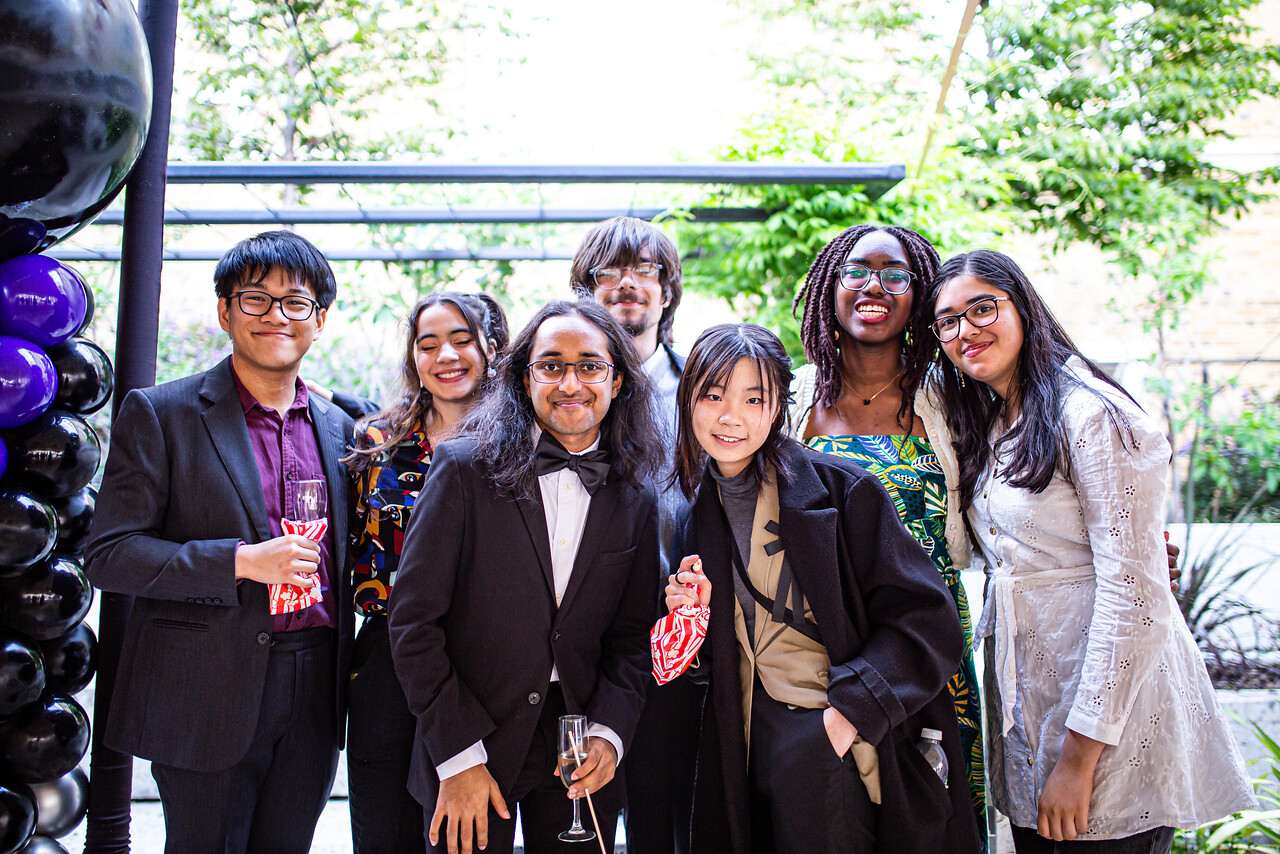 There are 1,000's of ways for you to do more and make a difference during your studies, and while you're at it, you can add valuable stuff to your CV, give back to the communities you're living in and discover London in a unique way. Our Volunteering Service is here to help. Find a volunteering opportunity led by students, a one-off project or long-term commitment. You even have the opportunity to lead your own project.
We've got something for everyone. Look out for Project Active if you want something ad-hoc and low-key, TeamUCL if you want to follow your passion for a particular sport, and our Elite Athlete programme for those at the top of their game. BTW, UCL keeps Wednesday afternoons entirely free of lectures, which is when most competitive sports games take place. That's a win for your work-life balance.
Making the move from home to University can be intimidating, so its good to know someone has your back. That's what we're here for! We'll support you when you need us, care about the things you care about, and fight for you when need someone in your corner. Whether you're having trouble with housing, finances, your studies, or something else - if you need advice, we're here.
We're not-for-profit which means that every penny we make in our cafés, bars, gym and shop goes back to you through the services we provide; societies, advice, support, representation and volunteering. We offer student-friendly prices withoout compromising on quality. We hope you'll be able to call our spaces home, whether you're studying in Gordon's, popping to the Union Shop for a tin of beans or meeting a mate for a pint in Huntley. And if you're in search of UCL merch, the Hanger will have you covered.