All of our spaces are your spaces. Here at the Union, we're transforming our bars, cafes, fitness and study areas to create the perfect places for you to make friends and relax outside of lectures. Since we're a not-for-profit organisation, every penny you spend with us goes back into the services we provide for you and other students at UCL.
We're spread across four different buildings, so you're never far from a Union space. If you're here on campus, only Gordon's Cafe will be open for takeouts.
For now, here's a whistle-stop tour of what's waiting for you when you get here.
25 Gordon Street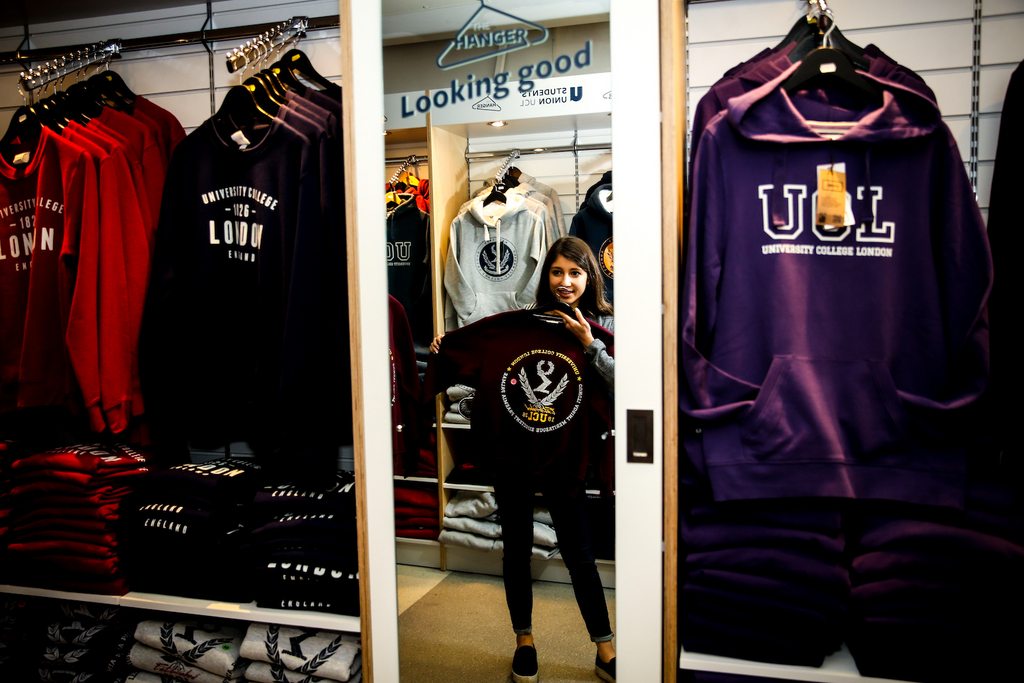 This is our main hub. 25 Gordon Street is where our Sabbatical Officers sit and where all our offices are. If you ever need to talk to your sabbs, or us, this is where we're at. At 25 Gordon Street we've also got:
Lewis Building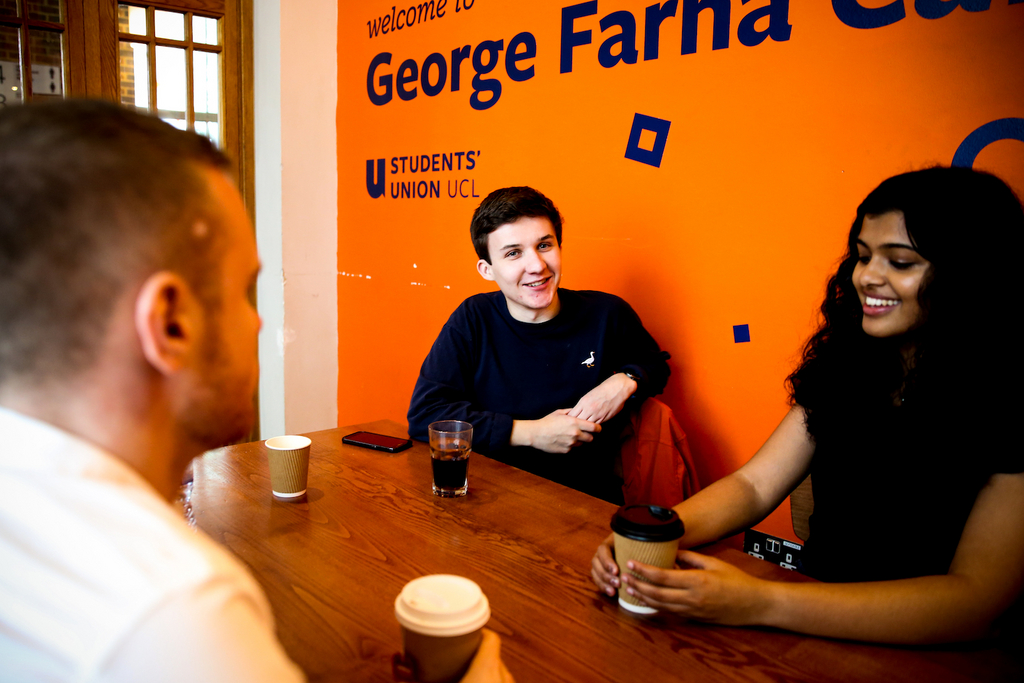 Perched on the corner of Gower Street and Gower Place, this is in handy proximity to the Main Quad and is packed with spots to hang out and for societies to meet up. Here you'll find:
George Farha Cafe. Whether it's a hot chocolate and a panini to go or coffee and cake with mates, our friendly staff have you covered.

The Huntley. This is the perfect antidote to the traditional student bar - our craft beers change weekly and there is no dance floor in sight.

Mully's Basement Bar. Student talent is always on show at our venue for clubs and society performances.

The dance studio. Mirrored walling and a sprung floor for clubs or societies who want to perfect their pirouette.

Music practice and soundproof rooms. If you're a musician, you're highly likely to find yourself spending a lot of time in our dedicated music rooms.
The Bloomsbury Theatre Building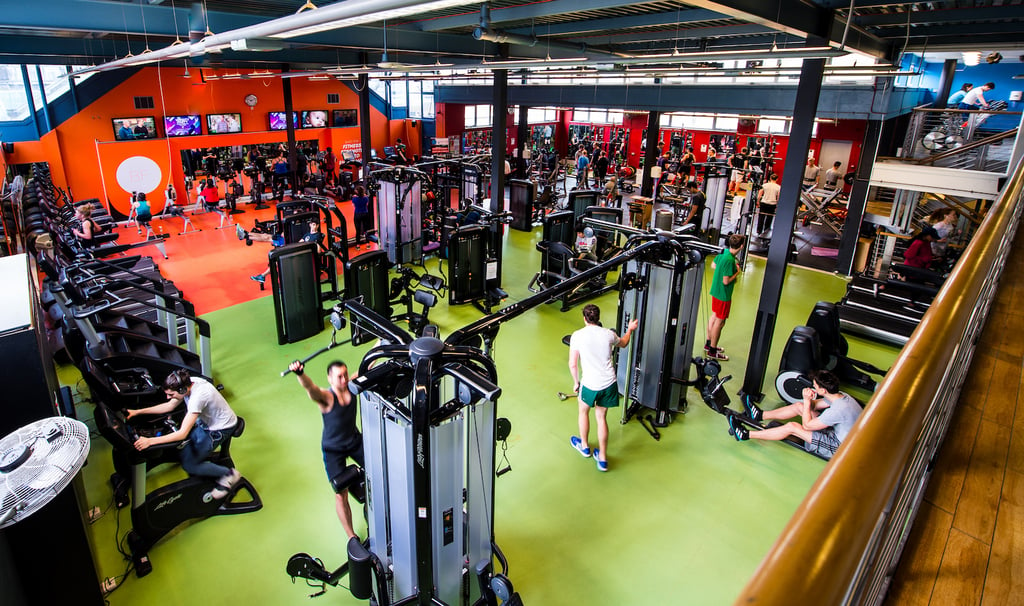 Lights, camera… Clubs and Societies? In the Bloomsbury Theatre Building, you can find our Student Activities Reception plus the Clubs and Societies Common Room where you'll be able to sit, chill and warm up food in one of our four microwaves (split into Halal, Kosher, Vegetarian and Non-Vegetarian).
Bloomsbury Cafe. Super convenient grab-and-go coffee spot.

Student Activities. The heart of clubs and societies space.

Bloomsbury Fitness. Your student gym and home of TeamUCL. Smart equipment, bargain prices, and conveniently located.

Film studio. A specially equipped studio for members of our Film and TV Society.

Radio studio. If you're interested in broadcasting your own radio show, this is where you'll be hanging out.
The Institute of Education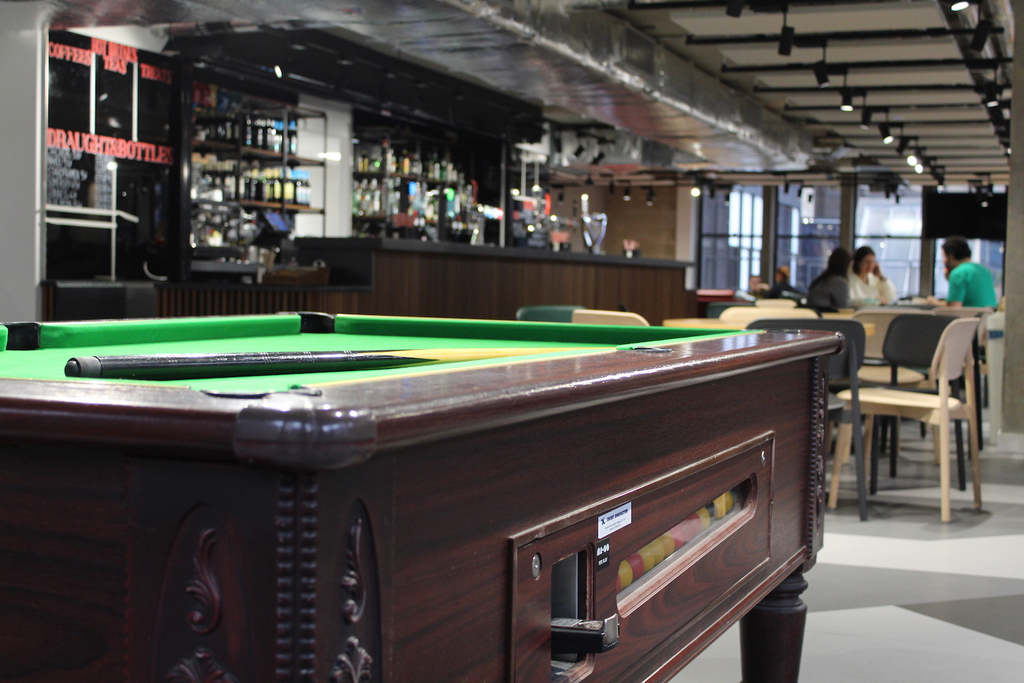 A hugely popular spot, particularly with postgrads.
The Institute Bar. Open all day and loved for its chilled atmosphere with its great drink deals, live jazz sessions and weekly pub quizzes.
The Print Room
We've grabbed a bit of space in the South Quad to provide you with a picturesque little cafe with outdoor seating. The Print Room Cafe also does delicious, sit down food for when you fancy treating yourself to a long lunch.
To find out more about the spaces available to you, the latest developments, and how to book a venue or gym class, click here.