TeamUCL Varsity Champions 2023
Varsity is back and we're ready to take on Kings once again. Last year, the trophy was taken from us, with Kings beating us by only 2 points. We had to let them win at some point, but our rest period is over and we're ready to take back what's rightfully ours.
29 matches, 5 days, 200 years of rivalry
The UCL-KCL rivalry began nearly 200 hundred years ago when King's College London, an Anglican college was founded - a stark contrast to UCL's secular mantra.
The rivalry gradually moved away from religion and became more a rivalry of class, with KCL being deemed the more 'traditional' and elitist institution, with UCL the liberal and more progressive institution. Rag Weeks became the forum for the students to express their dislike for one another.
Soon the rivalry moved onto the field of play - the grassy pitches of Shenley and Regents park became the place where old scores could be settled.
Despite the sporting nature of our rivalry, over the years, both Kings and UCL students have kidnapped each other's mascots, holding them to ransom.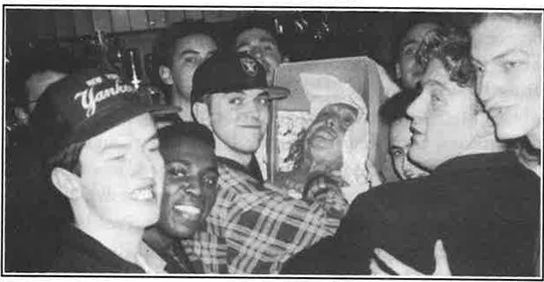 Mutual rivalries inevitably lead to a sense of camaraderie among peers and varsity is now a far more sporting affair.
This is a derby, and TeamUCL wears the badge with pride. Will we lift the trophy again?
You can find out more about the history of Varsity and our rivalry here.
Pick up your Varsity T...
After Varsity, get ready to party...
On Monday 20 March, win or lose (but probably win) we're heading to the home of TeamUCL Sports Night, Scala, for this year's finale.