Welcome to the UCL Snooker and Pool Club!    Facebook  |  Instagram
We are excited to welcome you back to in person training, events and tournaments!
Don't forget to follow our social media pages to receive other news about upcoming events.
We aim to provide discounts and free coaching sessions and participate in various tournaments, including American Pool, English Pool, and Snooker.
---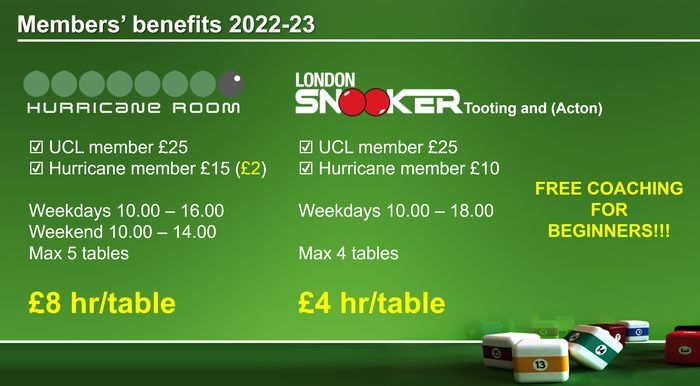 Team Members will also have a chance to compete at UK University Tournaments:
Leeds 9-Ball
BUCS 9-Ball Championships
BUCS 8-Ball Championships
BUCS Snooker
Weekly English 8-Ball Tournaments
Weekly Snooker Tournaments
This Club is Pride in Sport Accredited
UCL Snooker and Pool Club have signed the Zero Tolerance to Sexual Harassment Pledge.