Please check out our instagram @ucldancesociety, for the most up to date information, and the events at the bottom of this page. 
 
UCL Dance Society is an all-inclusive society about all things dance. Whether you are an absolute beginner or a professional, we have something for you! We offer the opportunity to dance and choreograph in 6 shows throughout the year. Don't forget about our competition team too, available with a quick membership upgrade ! 
CLASSES : We offer free weekly classes for our members run by experienced, professional teachers in tap, ballet, jazz, contemporary, hip-hop, break and street.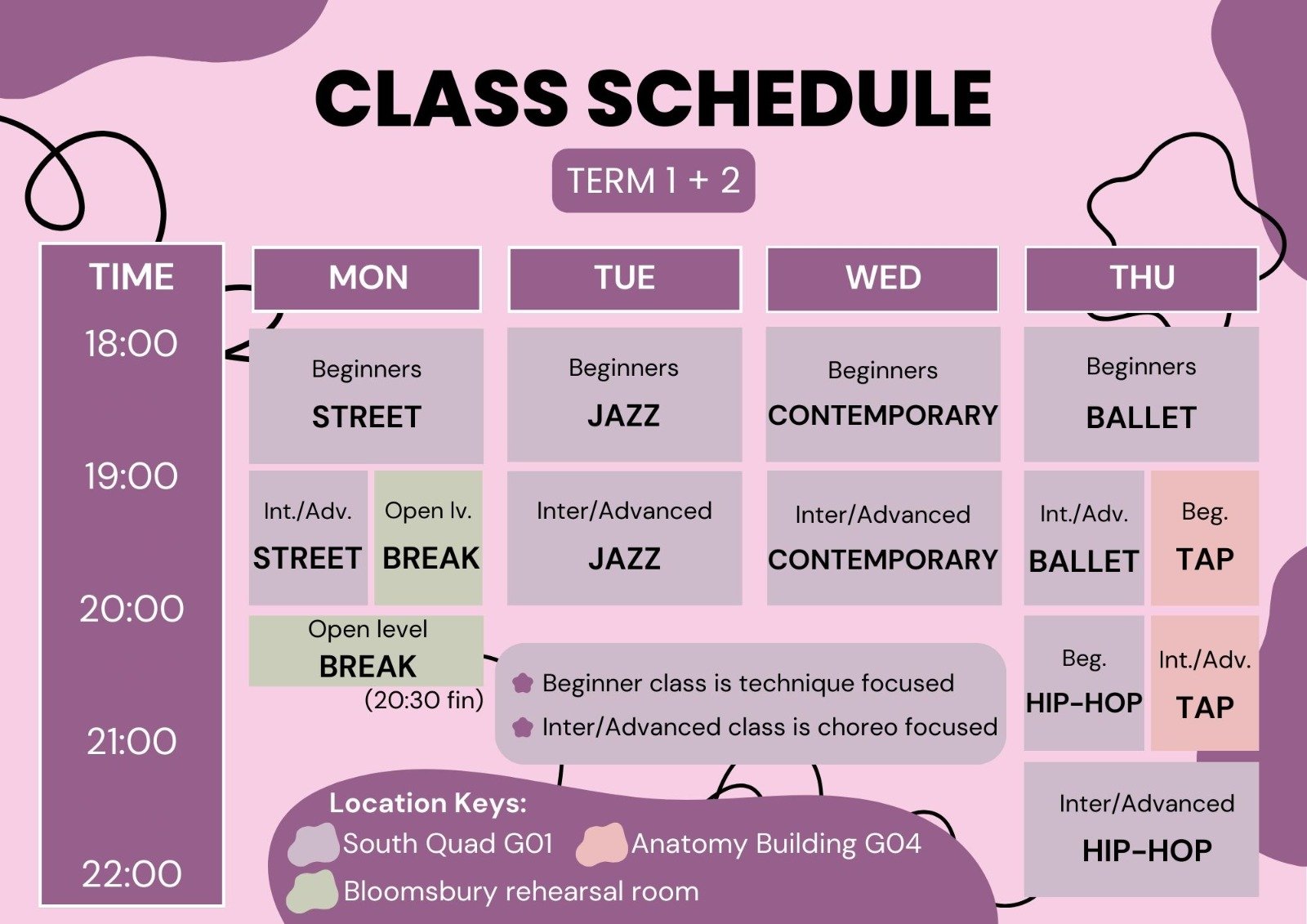 SHOWS : Each year we put on many events and shows, most of which are sign-up based, so you'll definitely have many opportunities to get involved! These shows include a 24 Hour Show, a Freshers' Show, a Triple Bill Show, a Class Showcase, a Leavers' Show, a Season Finale and our annual Bloomsbury Show, which takes place in our very own off West End Bloomsbury theatre.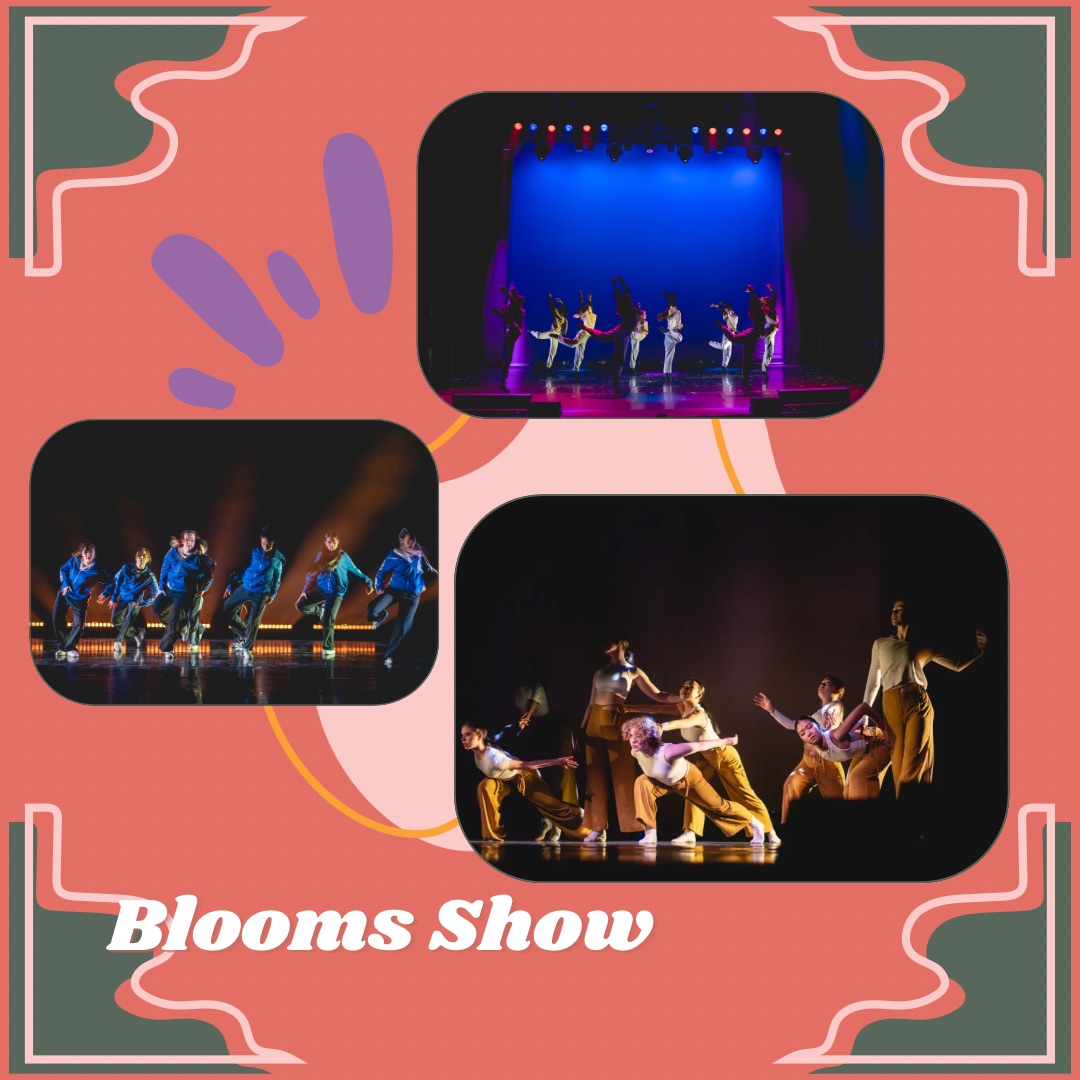 COMPETITIONS : We also participate in multiple inter-university competitions in both Advanced and Novice/Intermediate categories and we even host our own annual dance competition called TranscenDance! Our competitive teams are always very successful, with almost all of our teams receiving at least one medal last year (22/23).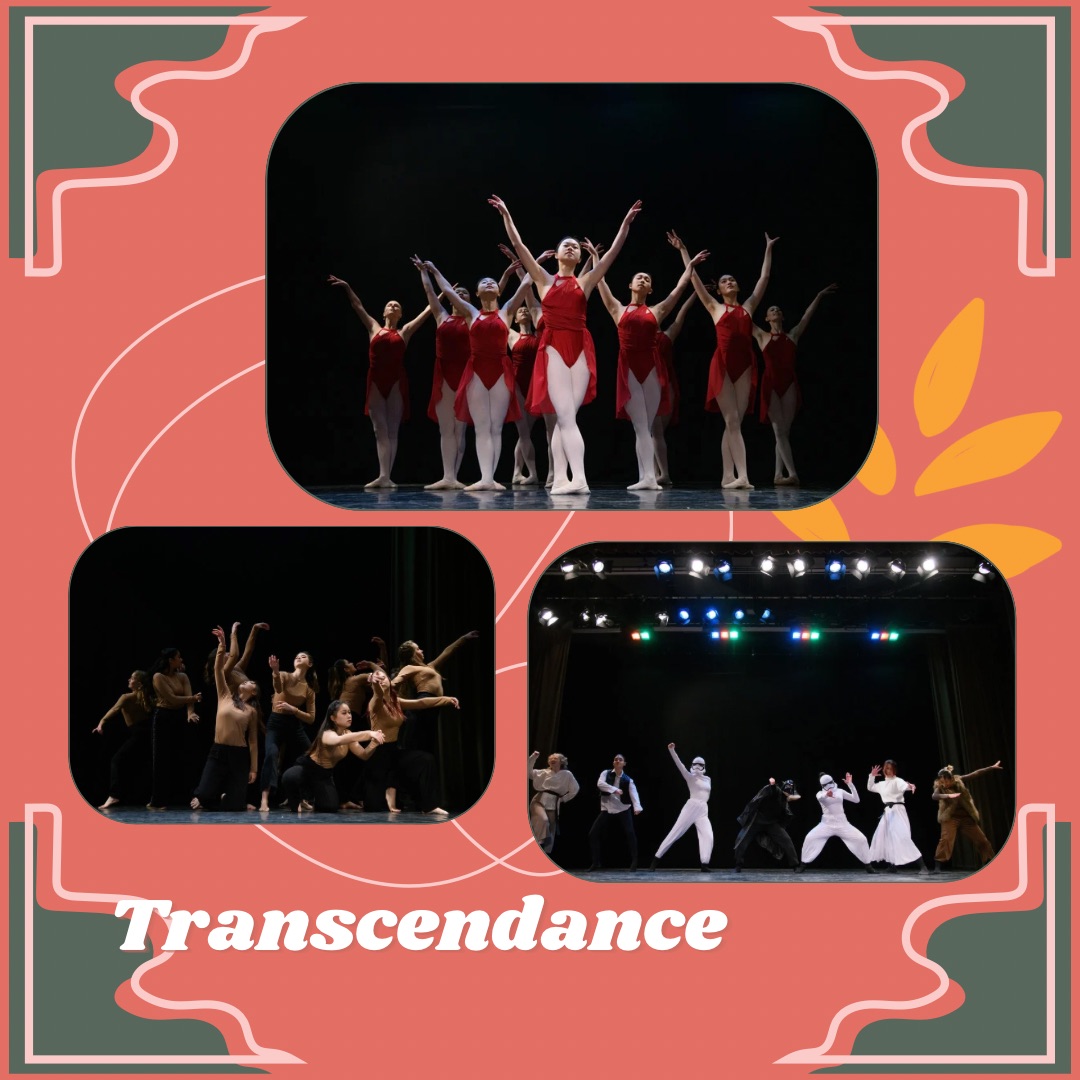 VOLUNTEERING : We also run a successful volunteering programme (Dance It!) teaching dance at a local community centre. Additionally, Dance Society is a huge society and so we hold regular socials in a wide variety of settings and is a great time to meet plenty of new people!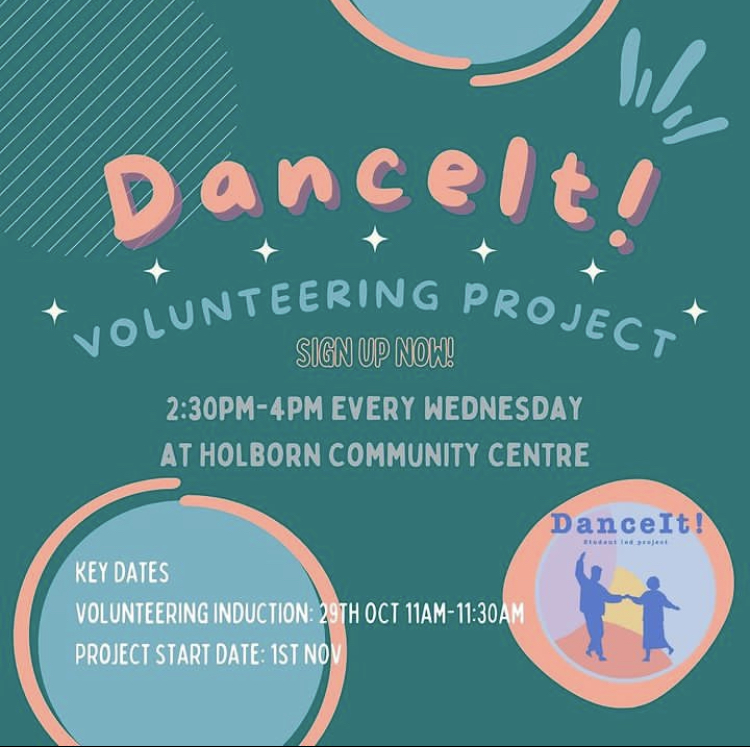 There really is something for everyone, from classes and socials to shows and competitions teams as well as volunteering opportunities, so come along and see what UCL's largest and most exciting Arts Society has to offer!
UCL Dance Society have signed the Zero Tolerance to Sexual Harassment Pledge.
If you would like to be a member of the society, please buy ANNUAL MEMBERSHIP (£25) which includes access to ALL classes throughout the year (that's right! no additional fees, you can attend as many classes as you like!) as well as the chance to participate in shows and competitions (only competitive teams have an additional fee).