Being physically active is one of the most important things we can do to support our own wellbeing. To celebrate University Mental Health Day, we are launching an activity challenge for all students and staff at UCL running 5th March - 12th March.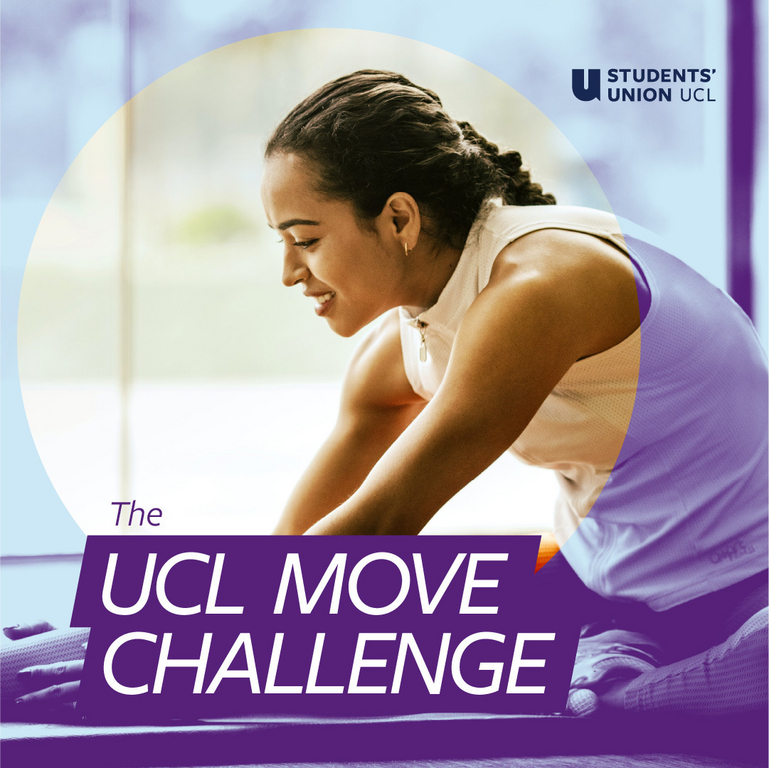 What does it involve?
For good physical and mental health, adults should aim to be physically active every day*. We are challenging the entire UCL community to support their wellbeing by getting active for a minimum of 30 minutes each day throughout our challenge. Activity can be walking, running, active travel or any other type of exercise, it all counts towards the challenge. 
There are prizes….every person who records an activity will be entered into a daily prize draw for a £30 Nike Voucher. All those who hit their 30 minute target every day during the challenge will be entered into a draw to win a FitBit Sense.
How do I get involved?
To join the challenge:
Download the Playwaze app on the App Store or the Play Store
Create an account
Click on the 'search' button and type 'UCL Active'
Click the 'Join' button to join the UCL Active community
Scroll down and select the challenge(s) you want to be part of. Click 'Join the Challenge'. In this case the challenge name is UCL Move.
Then get Moving! Upload any image of your activity and you'll be entered into a draw to win a prize
Supporting you to meet your activity goals
Throughout the challenge you can access FREE Project Active class daily. You can find the full list of classes on offer here.
Other ideas to increase your activity:
Take a lunchtime walk (try out local parks).
Have a pre work walk.
Try out some Joe Wicks  
Set a reminder to get up from your desk at regular intervals.
Get your coffee from a café further away.
*UK Chief Medical Officer's Physical Activity Guidelines