Written by Isabelle Osbourne, Third-year BA English student & Laura Ihm, Masters in Applied Medical Sciences
Your first week at UCL is one of the most exciting weeks of your entire UCL journey - it's a time when you'll be meeting new friends, connections within your department, and exploring the city you're about to call home.
There's so much to do in the first week that you may be wondering where specifically you should channel your energies. What should you focus on, what is absolutely essential, and what can wait for another time?
Here's our guide to hacking your first week at UCL...
Explore campus
Where's your first lecture going to be? What's the quickest way to the UCL Main Library? How do you get from Malet Place to Gordon's Cafe in under 5 minutes?
There's nothing worse than feeling lost in your first days as a UCL student. Don't risk being late to your first lecture or missing a tutorial - spend some time during your first week getting to know your new campus. Walk around campus, get lost and find those nooks and crannies.
It's also worth mapping out where you'll be headed for your first classes; tracing the route between your lecture halls, seminar rooms and tutor's office will mean you're familiar with where to go, and it's one less thing to worry about when teaching begins.

Tip: Nothing is more iconically UCL than sitting on the portico steps and having your lunch. Another added bonus to being more around campus is that there is usually an event on where you can meet people or scrounge some free food.

Top tip: make sure to keep up to date on what is happening on campus by reading the newsletters UCL and Student Union send!
Get involved with the Students' Union Welcome Events
The welcome period at UCL is a fantastic way to explore the student community at UCL. The Students' Union has more than 320 Clubs and Societies; these are student-led organisations, and all students can get involved with them. Many societies have a social media presence, so if you are interested in getting involved with a specific society, now is the time to look them up on Instagram, Facebook and also the Union website.
This is the time to try out a new sport, learn a new skill or maybe even add a little something to your CV. At the same time, you're guaranteed to meet new people, make friends and grow as a person. Societies, next to your course and accommodation, are the best way to connect to other UCL students.
Also, check out the What's On Calendar to find out what events are happening in the first week of term and start booking your tickets to secure your spot. The good news is that many events during this period are part of 'Give it a Go,' meaning you can have a go at a variety of events without paying a penny.
Remember - welcome week doesn't last forever, so immerse yourself in as many opportunities that appeal to you and figure out what you're most excited by.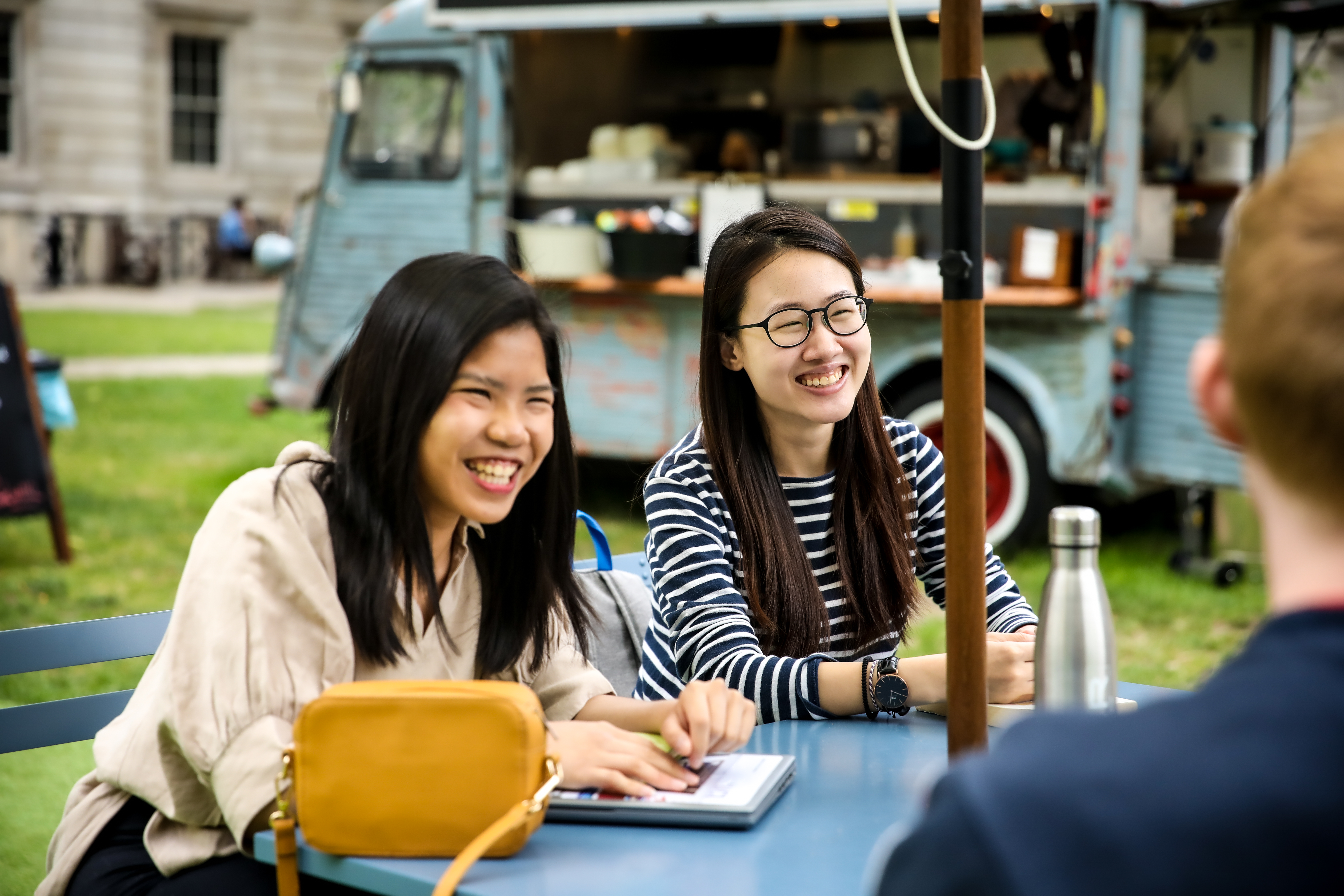 Prepare for teaching to begin
If you're still in need of textbooks, pencil sharpeners or a calculator, now is the time to find them. Many students who have recently graduated may be advertising to sell their old books on Freshers Facebook groups, and you could also try online forums to find your textbooks second-hand. Make sure to check out the UCL libraries too, as you'll usually be able to find copies of core reading material without the expense.
The Ryman's under the Waterstones on Gower Street is a great place to get all your stationery at a discounted price, plus the easy access to Tottenham Court Road from campus will mean you're only a stone's throw away from being able to tick off the last-minute items off your To-Do list.
Get to know your city
London is massive and that's a fact (1.572 square kilometres to be precise). This may seem daunting at first but the more you get to know her the more you want to discover. The best thing is to start with the area you're living in and work your way outwards. Try walking places or taking the bus instead of the tube. On weekends, choose a place and go explore. (Aimlessly wondering around random parts of London is a valid hobby, ok?) My personal favourites are Camden Markets and Brick Lane in Shoreditch.
Try the food
London is amazing because if you can think of a food there will probably be a restaurant selling it. All I have to say on this topic is that there is tiny Korean-Italian fusion place in Shoreditch that literally sells kimchee lasagne (and its surprisingly good!). So go out of your comfort zone, be adventurous and try new things. Oh, and you have to involve all the staples, which means everything from a nice greasy fry up/ fish and chips/ pub food to a proper cream tea.
Of course, we've also got some amazing grub on offer at our on-campus cafes - from vegan pizzas at Stone Willy's to our famous pancakes and waffles at Print Room Cafe. Make the most of their purse-friendly prices and on-campus location!
Ask for help if you need it
Living alone for the first time and having to juggle studies, eating healthy, social life, sleep, exercise, … is stressful. This may seem like too much to handle at times. And that is completely ok. There is nothing wrong with needing help. There is nothing wrong with struggling with your mental health, especially during a pandemic. In fact, the most extensive study ever done on the topic found that 1 in 5 students suffers from a mental health issue, with depression and anxiety topping the list. So please, please, please make use of the services on offer to you and remember that you're not alone. UCL Student Support and Wellbeing are a team of trained disability and mental health staff, which are literally here to help you. Other options are contacting your GP or making use of a peer-to-peer support program your course may have.
Your first week at UCL is the perfect time to find your feet, seek new opportunities and kickstart what will be an incredible experience. Take the time to get to know your new surroundings, explore what's on offer through the Union and immerse yourself in UCL life to the fullest.