We have been supporting two students with a UCL ChangeMakers Project on producing student guides to help students understand and make better use of assessments and the feedback they receive.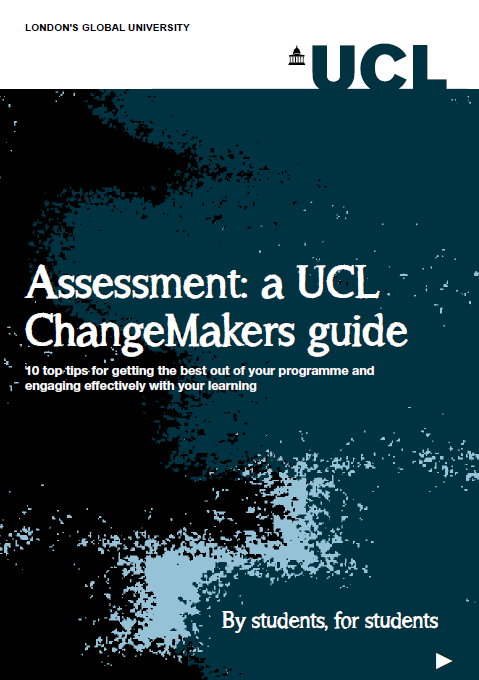 Hello UCL students!  I know what you are thinking. Another guide. On assessment. That's the last thing I want to read right now. But the aim of this guide is not to bore you, quite the opposite. This guide can help you to get the most out of being assessed at university, to make the experience more productive and less stressful. If you are a first-year, this guide gives you all the basic information you need to set you off on the right track. If you aren't a fresher, you might already be familiar with most assessment issues, however, this guide aims to reinforce, structure and refresh them! This guide is part of a UCL ChangeMakers project. It has been written by students for students, to help you get the process of assessment right. It draws on focus group discussions with students, their top tips and from my experience as a Teaching Assistant here at UCL. I hope it helps – enjoy your reading!
Francesca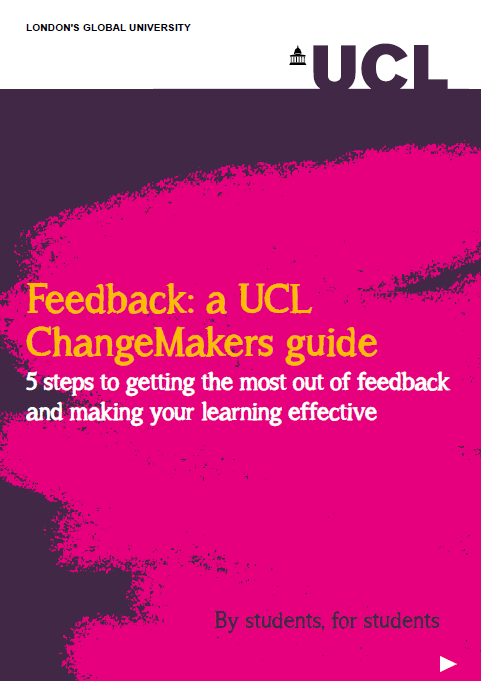 Going to a new university/environment is exciting AND overwhelming. You might be dealing with housing, meeting new friends and being homesick. My experience at UCL is very different to the one I had at the University of Toronto. One of the greatest changes I've made is that here I reflect on my experiences; giving myself balanced feedback (I came to realize that being overly critical of myself isn't helping with my mental health/personal growth); and applying my skills to everyday life! I know … you might have already heard all of this advice. But it was my course that made me do it… (I actually get graded for doing so). And guess what?! Such a reflective cycle eventually got embedded in me and being able to look back at how far I've come is very rewarding! So give it a try! I can't promise you will get as much out of it, but I am certain you will discover something new about yourself!
Claudia