Laura Dewhurst (MSc Science Communication) has been working hard towards a greener campus this year as one of our Sustainability Communication & Engagement Ambassadors!
I have always been really interested in environmental and conservation issues, studying Zoology for my undergraduate degree. After exploring how climate change will profoundly affect all species on our planet, whilst perpetuating social injustices, the need to act became imperative. I decided to study a Science Communication MSc at UCL, to understand how to communicate environmental issues most effectively, to hopefully provoke change.
I previously volunteered within various conservation charities, working to help protect and restore ecosystems. When arriving at UCL, I went along to the sustainability welcome fair, as I was keen to discover how I could get involved with positive climate action whilst at UCL. This led me to Sustainable UCL's stall, where I learnt of the opportunity to volunteer as a Students' Union Sustainability Ambassador. The position which particularly appealed to me was that of a Communications and Engagement Ambassador, allowing me to develop my science communication skills, whilst giving me the opportunity to report on environmental issues across UCL, to empower students to act.
In my role as a Communications and Engagement Ambassador, I have produced social media content for the Student Union's feed, encouraging students to ditch disposables, and to utilise UCL East's zero-waste shop, among many examples. Further, I have had the opportunity to publish blog articles, such as on the launch of UCL's new Education for Sustainable Development Network.
As well as producing environmental content for UCL, I have had the chance to shape its environmental policies. Student Sustainability Ambassadors form part of UCL's student-led Sustainability Council. This brings students and staff from across UCL together, to discuss how UCL can become even greener. It is a great place for students to have their voices heard, and it has been great to share many of my ideas directly with senior staff at UCL. Through Sustainable UCL, I am also completing an environmental auditing course, which will allow me to conduct sustainability audits for UCL's Green Impact staff engagement programme.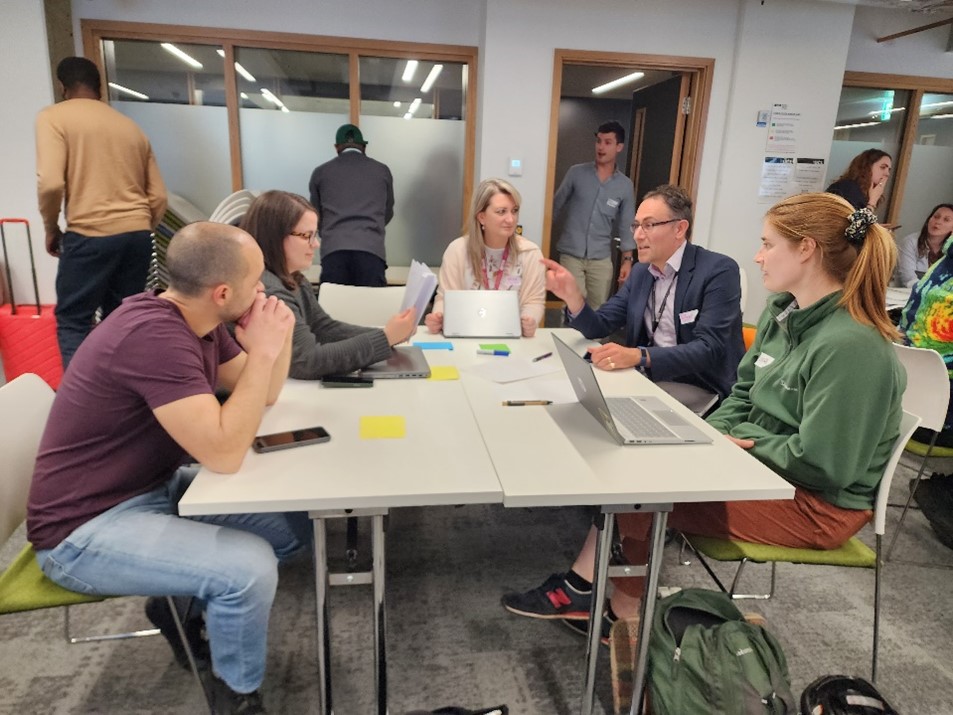 My favourite part of the role has been the opportunity to work towards a greener UCL, by encouraging people to act on environmental issues, and by feeding my ideas to senior UCL staff at the Sustainability Councils. Sustainable UCL has provided an amazing support system for all these endeavours. You really do feel part of the team, and this extends to the collaborations you make with the other student Sustainability Ambassadors also.
I would really recommend getting involved with Sustainable UCL. It provides a great opportunity to become immersed in sustainability initiatives whilst at UCL, to help make positive change. The Students' Union Instagram page has around 23,000, amplifying the environmental messages that you want to share.
On a personal note, Sustainable UCL has provided me with an amazing platform for me to improve my communication skills, whilst studying for a master's in science communication. I will remember my time at Sustainable UCL very fondly!