Sarah Makhmudova isn't just a first year BSc Psychology and Education student - she's been volunteering for years, and has carried this on alongside her studies at UCL!
I definitely got into volunteering from quite a young age, although I think UCL is an amazing place to start and I don't want to put anyone off who hasn't before. I moved to Brussels when I was 9 and my school there was very good at educating us about environmental and social issues (especially compared to Moscow, where I was living before!). I remember learning about plastic pollution and joining the green team to get involved with that, although the only piece of activism I can actually remember doing in that school is starting a petition to get a frozen yoghurt machine in the cafeteria - ah, the simpler days of 2012...
Throughout the rest of my time at school, I was very involved in environmental initiatives including banning beef for a week every half term and converting the school's old swimming pool into a fruit and vegetable garden. I also helped run a monthly social event for adults with learning disabilities with Mencap, helped out at a foodbank for refugees, and organised a bake sale to fundraise for a walk I did with Cancer Research UK.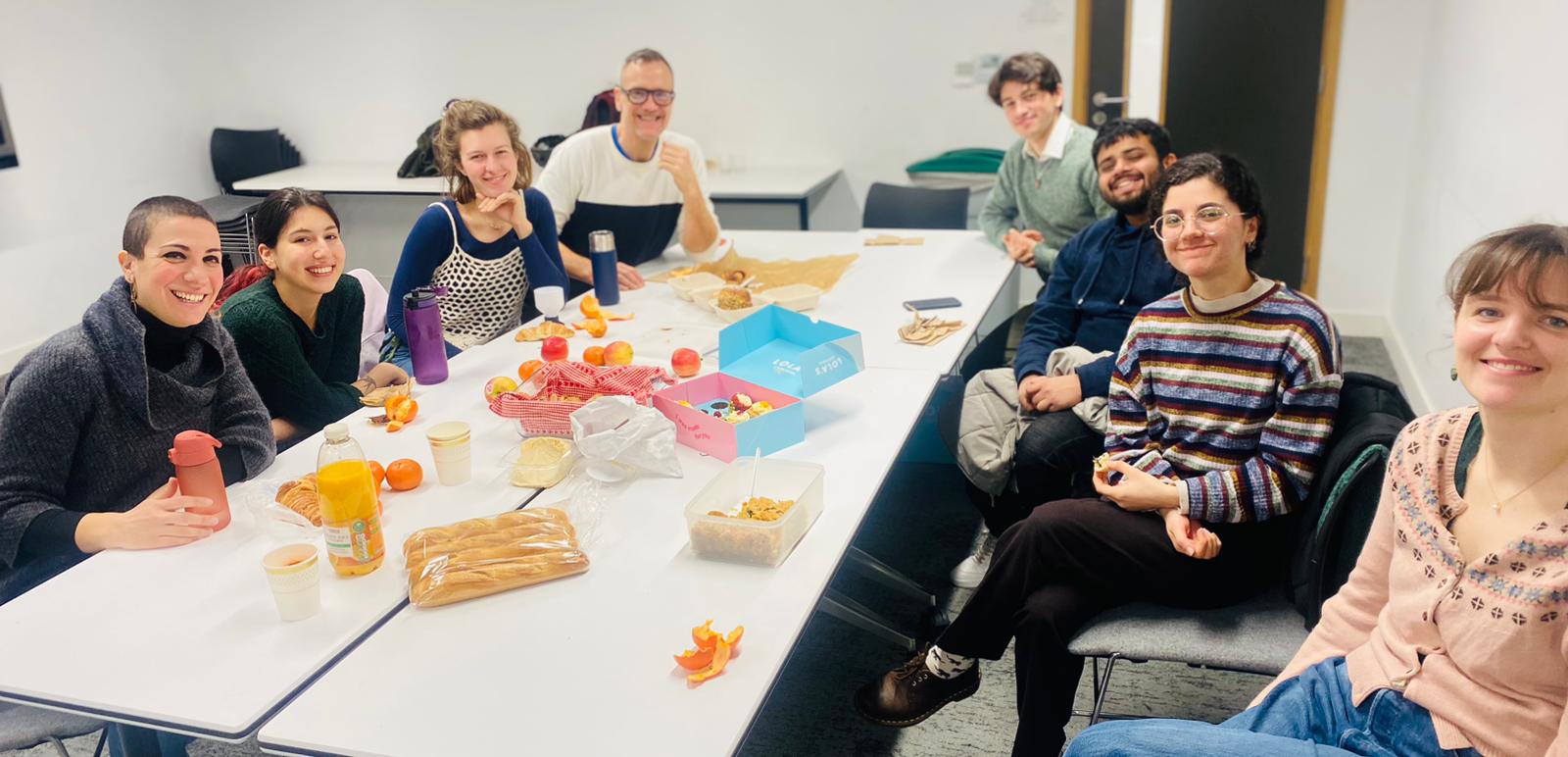 I wanted to get back into sustainability volunteering after leaving school, but I was also disillusioned with the climate movement because everything felt so performative and didn't seem to be making any actual impact. I felt very hopeless in the face of inaction from the government and giant corporations, and I was searching for something that would still feel meaningful. I searched through the Students' Union UCL Volunteering Directory and saw the Climate Justice Workshop Facilitator with Volunteers for Future (VFF) role advertised.
VFF partners with environmental organisations to design workshops, and then finds, trains and coordinates volunteers to deliver them. Right now, they deliver workshops about conservation and animal welfare in collaboration with Born Free to primary schools, and about climate justice together with the UK Youth Climate Coalition (UKYCC) to secondary schools. It felt perfect because I remember learning about these issues and how inspiring it was so vividly - I had the opportunity to educate the next generation, and knew it would have a big impact. I also loved how friendly and enthusiastic Coco, the volunteer coordinator was, and the fact that it was a brand new workshop so I could have an active role in shaping its delivery and contents.
I study Psychology with Education, but I had not spent any time teaching before volunteering with VFF, so I think the main thing I've gained from the experience is an understanding of what it's actually like to be stood at the front of the classroom! Not only was it amazing to deliver the workshops to so many young people and get to hear all the different ideas and reactions they have, but it was also fascinating to hear a different perspective of someone who has been in education for a long time and is trying to bring their activism outside of their teaching into it.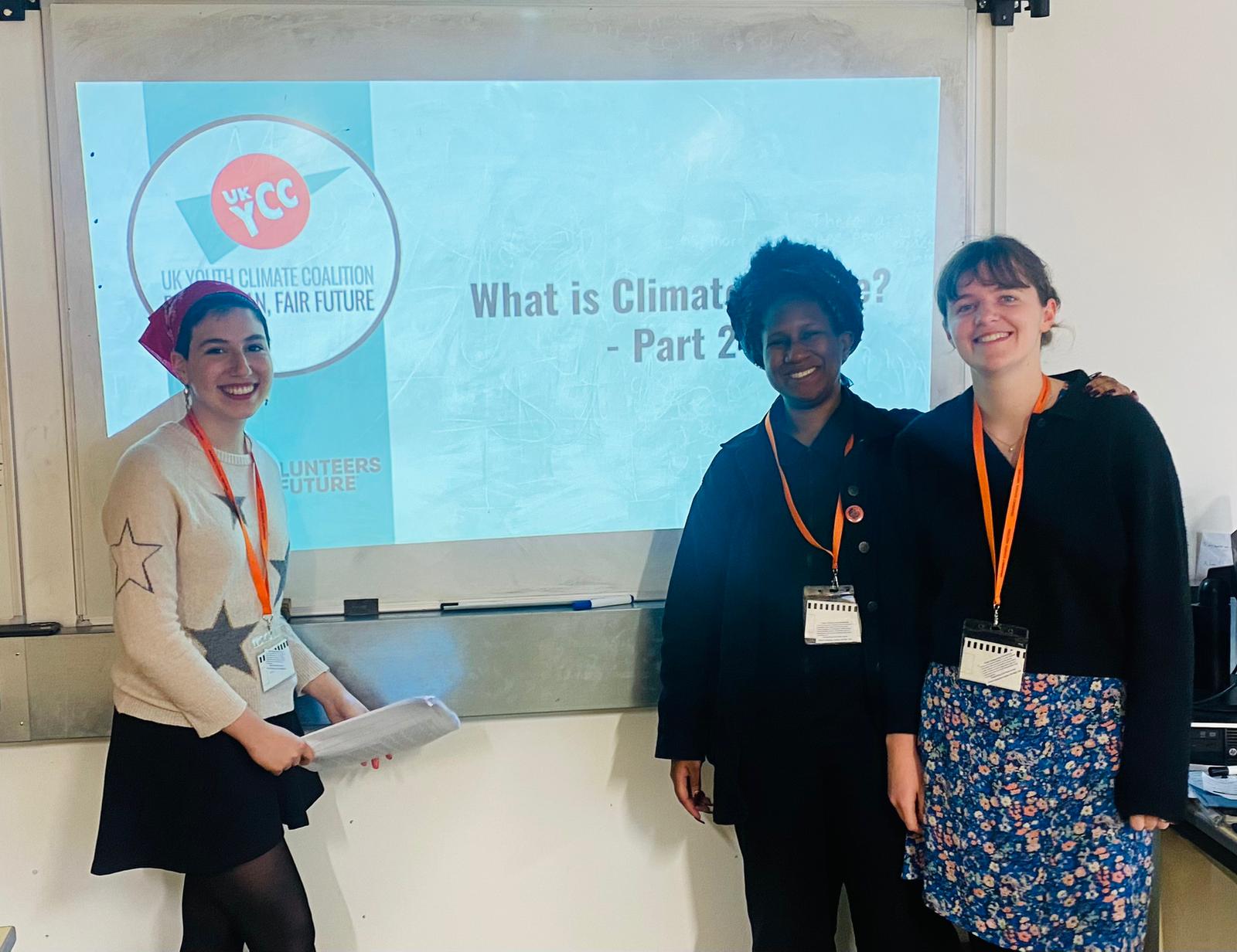 In 2021 I also did a lot of volunteering with a local charity called Feast With Us. They are absolutely amazing and I highly recommend them to anyone looking for one-off/ad-hoc volunteering around UCL. They work in shelters to cook meals from donated surplus food that would otherwise be wasted. I think they only have 4 chefs and 9 sites at the moment, so they are largely volunteer run. The chefs are super lovely and teach you lots of new skills- one of them used to work in Michelin restaurants! I started off as a regular volunteer over the summer vacation, and I was cooking a lot so they paid for my food safety and hygiene training so I could then facilitate and lead the cooking sessions with other volunteers.
My volunteering with FEAST really helped me to get a job with a charity called the Working Well Trust, who support people with mental health issues into employment. I worked as part of an NHS community mental health team for a year, supporting people with severe mental illness to find jobs they enjoy, and that was actually what motivated me to go back to uni and get a psychology degree! That's definitely one of the benefits of volunteering that's not talked about enough – it gives you so many skills that employers value. I don't think I ever would've gotten that job if I hadn't been volunteering, because I was the only person who had never worked before and didn't have a degree in my organisation.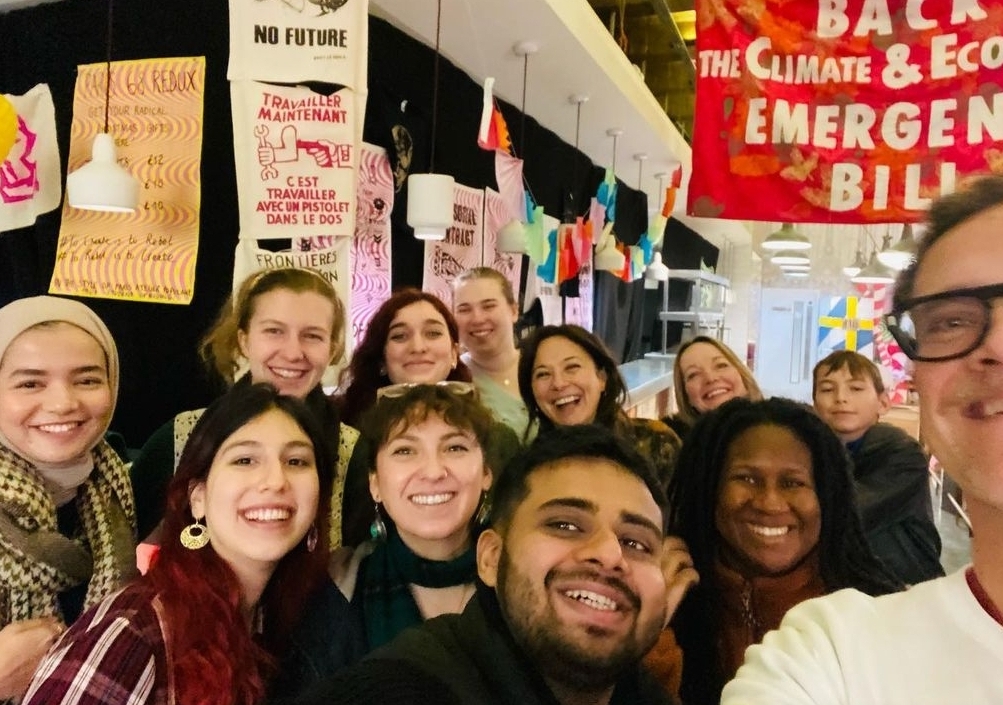 If there is one thing I would urge UCL students to do, it's to seek out and read news about climate change that the government is trying to keep silent (Rosebank is a good thing to google as a starting point), talk about them, share on social media, sign petitions, write emails to your MP, protest if you can, and generally make noise and stand up for our rights and our future. We give so many ideas about how to take climate action in our workshop using skills and hobbies you already have, like creating film, photography, artwork, music and/or educational resources to raise awareness as well.
Volunteering is important because there are so many out there that desperately need addressing and unfortunately, thanks to 13+ years of austerity, there is no money to pay people to do so. I do want to acknowledge that many students do not have the time or energy it takes to volunteer, whether it's because of paid work they need to do, because their studies are too demanding, they have health issues, or any other reason. However, if you do have the opportunity to volunteer, I think it's a wonderful thing to do to help others, meet new people, gain new skills (and a free lunch here and there- sorry Friedman), and as I mentioned above enhance your employability.