Over 48,000 students are studying at UCL and every year we welcome more than 20,000 new students to our global university in the heart of London. UCL is now the largest university in the UK and the 8th best in the world and during term time thousands of students use our spaces and directly engage with the Students' Union.
---
We work in partnership with the Crowd Agency to manage our advertising and media opportunities, for more information or to book any of the options below, please contact: [email protected].
We are engaging with students in many different ways and we can help you with the following options:
Welcome Fair 2021
The Welcome Fair will take place on Saturday, 2 October and Sunday, 3 October 2021 and runs from 10:00 until 17:00 each day
The Welcome Fair is without a doubt one of the major highlights of our Welcome Period for new students arriving in September. The fair takes place in the Main Quad Marquee and is the best opportunity for your brand to directly engage with thousands of students when they first arrive on campus. As per previous years, we are expecting more than 10,000 students to visit the Students' Union UCL Fair across the two days, which makes it one of the UK's biggest Welcome Fairs. Spaces are limited so book your space early to secure your spot.
| | | | |
| --- | --- | --- | --- |
| | Stall Space | 1 Day | 2 Day |
| Charity | 1.3 m x 1m | £450 | £720 |
| Local Business | 1.3 m x 1m | £750 | £1,350 |
| National | 1.3 m x 1m | £950 | £1,700 |
| Outdoor | We have larger outdoor spaces for bigger experiential and vehicles. Please contact us for individual enquiries on larger activity | | |
Organisations that are able to show sustainable practices in their operations will also be eligible for a 15% discount*.
*Please note that the above prices exclude VAT.
*Discounts cannot be combined*
---
Sponsored Content Web Ad
Starting at £145 + VAT per week
Our website is the one-stop-shop for UCL students to find upcoming events, join Clubs & Societies, look for part-time jobs, get advice and information, and purchase items from our shop. More than 5.5 million pages are viewed each year and web ads are featured on all content pages, news articles, events and blogs.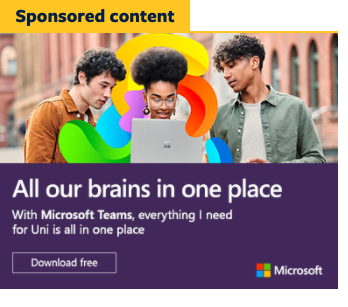 | | | |
| --- | --- | --- |
| | Price £ | Specifications |
| Web Ad Offer | Web advert £600 + VAT for 1 Month | 386 x 293 pixels; PNG or JPG |
---
Digital Landscape Screens
Get your advert seen on up to 8 landscape screens in high footfall bars on campus. Our high-quality 55-inch and 70-inch screens are incredibly eye-catching and ideal for getting your brand noticed.
Ads are sold in blocks of 10 seconds and played 60 times an hour, with screens active between 09:00 and 22:00. Ads can be still images or video.
| Location | Peak Price per week - Sep-Nov | Off-Peak per week - Dec-July | Quantity |
| --- | --- | --- | --- |
| Landscape Screens - Phineas Bar and Institute Bar | £250 | £200 | 8 |
All prices subject to VAT at the current rate
Contact [email protected] to book
---
Digital Portrait Screens
We have 16 55" portrait digital display screens in our cafes and high footfall areas across campus.
Please contact our partner RedBus media to book.
---
On Campus Stall Space
UCL is a busy and vibrant place with 1000's of students on campus every day.
On campus stall space provides advertisers with direct contact to students, and unique way to promote products and services.
Contact [email protected] to discuss your requirements.