Do you want to get involved in coaching or officiating? Is there a particular sport you have in mind (or none at all!)? Are you interested in becoming qualified or just want to know what it's about? If so, this is the place to start! Both coaching and officiating are great ways to build confidence, learn a new skill, and even earn money while you are a student. We want you to get involved!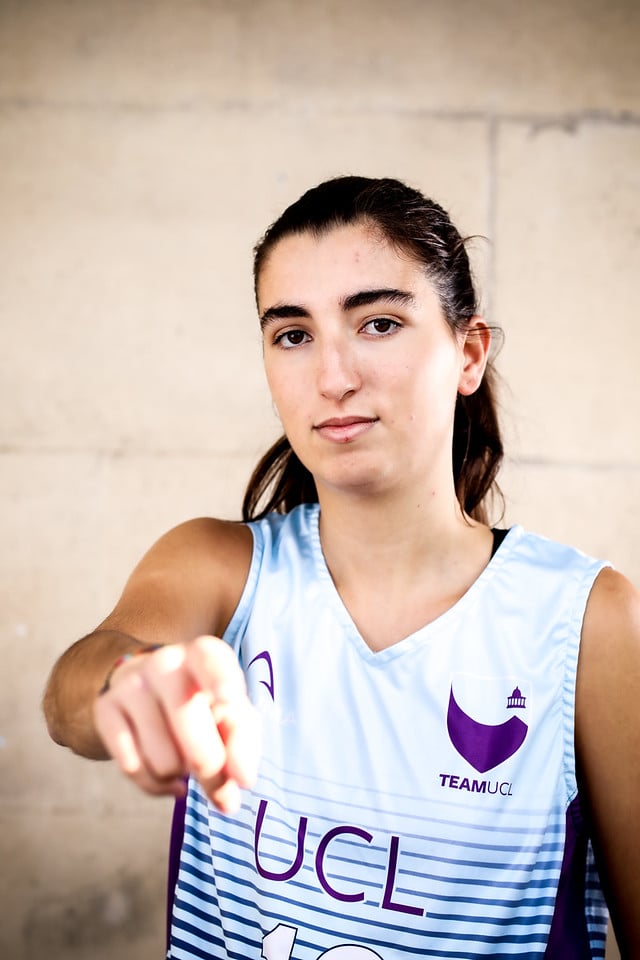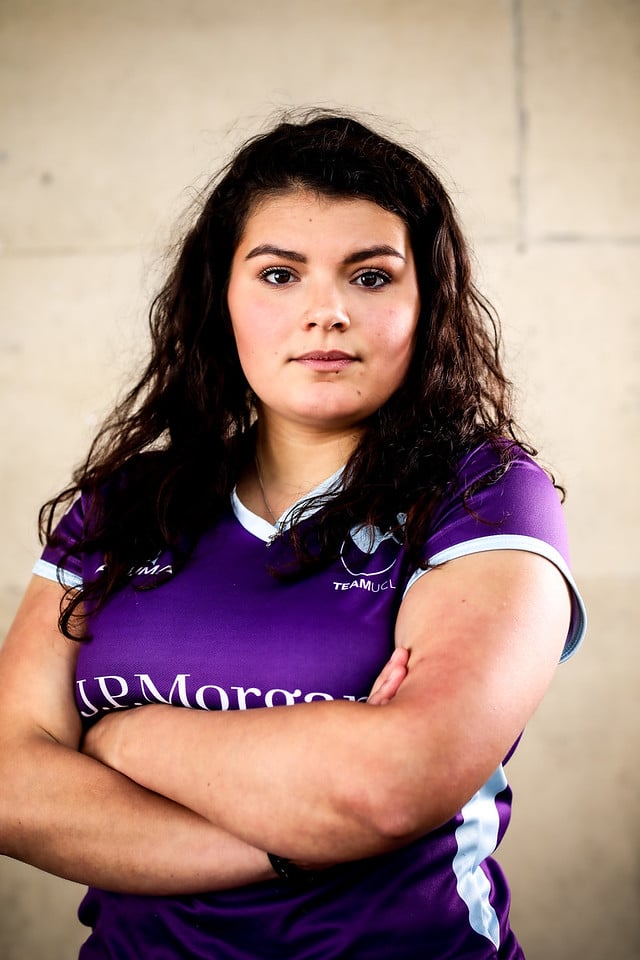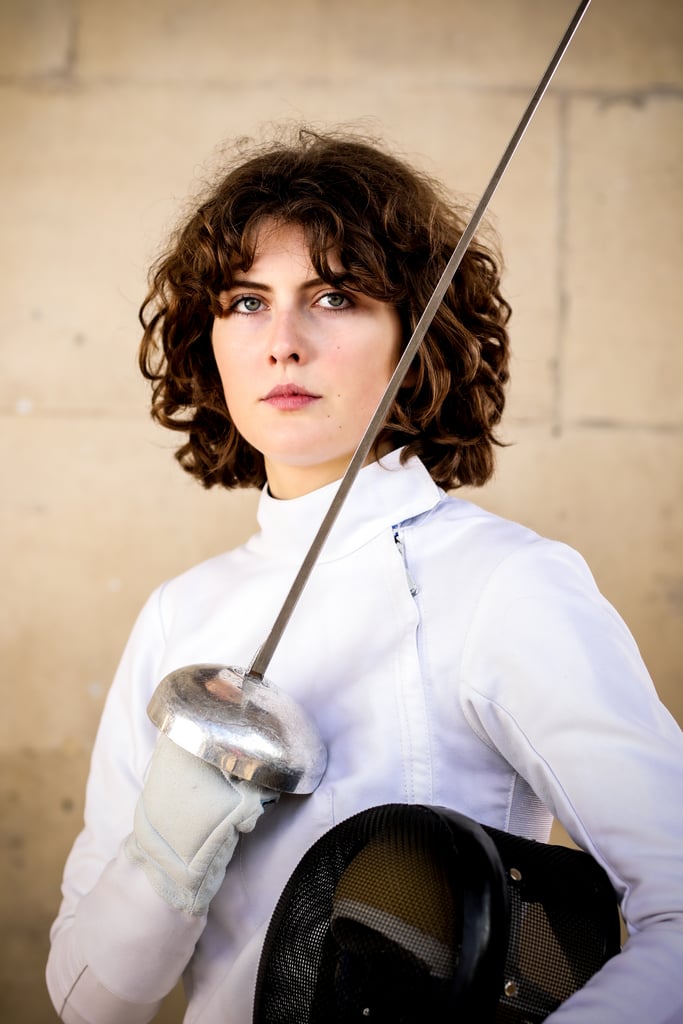 We have collated all the essential information on coaching and officiating to make it as easy and accessible as possible for those interested. This page should give you a big helping hand on where to go and how to start your coaching or officiating journey, including funding opportunities available from TeamUCL.
All the info for each sport will appear down below so keep scrolling!
How do I know if coaching is for me?
Coaching is such a rewarding experience regardless of the sport, or even the success. If you have a passion for your sport and are a great team player, it's hard to go wrong. Being a coach also requires leadership, but this is often something that builds in time with confidence and experience.
This website is a great resource for advice on becoming a coach, and support if you already have a qualification: https://www.ukcoaching.org/
Why should you get involved?
"Just go for it! Being a coach will be extremely rewarding if you enjoy working with people, helping them improve and motivating people to strive for better in your sport. And like I've said before, the more knowledge you have, the better of an athlete you become yourself! You'll learn endless things about yourself and the sport by coaching another person and learning from those who came before you." - Nicole Ng, Powerlifting Coach for UCL Barbell Club.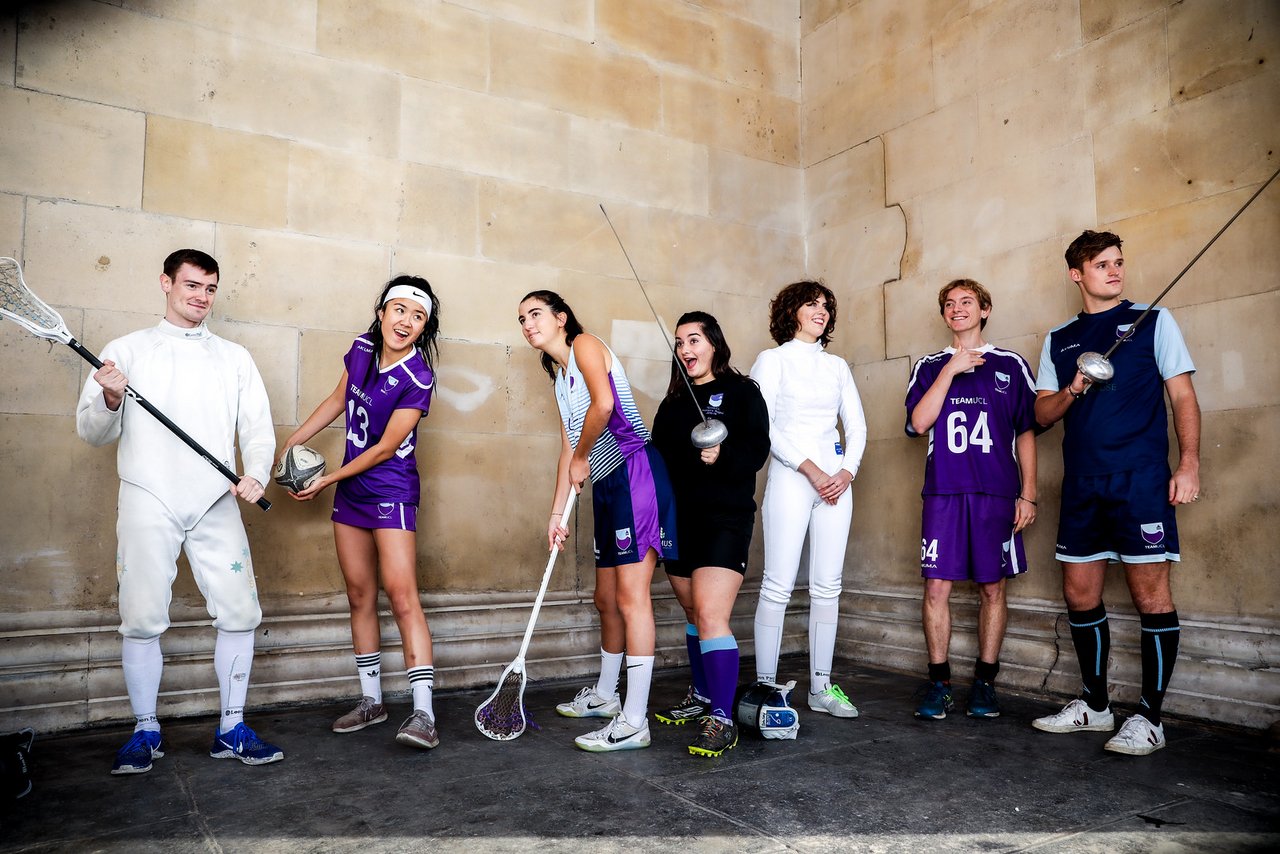 Financial support
TeamUCL can offer you support and funding for any sports coaching and/or officiating awards you wish to gain. Successful applicants will receive funding of up to 75% for the cost of coaching, or sports specific training, courses. Additionally, in some cases, there will be an opportunity to receive 100% funding for officiating courses.
Please follow the link below where you will find the application form to be considered for this bursary (make sure you are logged in to gain access):
Information on coaching and officiating qualifications available (by sport):
Badminton

Badminton England https://www.badmintonengland.co.uk/coach/
Pathways for Head Coach, Coach, and Foundation Coach

The Coach Education programme consists of a variety of courses including UKCC Coaching Qualifications, practical workshops and e-learning modules and courses around supporting their endorsed programmes.

Barbell (Weightlifting/Powerlifting)

British Power Lifting (Coaching circuit - Levels 1 + 2)
British Weight Lifting (Coaching - Levels 1 + 2)
UCL Barbell initiative: Mentorship programme provided by UCL Barbell head coach (not an official qualification: additional support/hands on application/seminars) plus shadowing opportunities.

Coach Testimony - Nicole Ng, UCL Barbell Treasurer 2020/21.

I joined the Barbell Club as a complete beginner and have had the privilege of learning from some of the of most dedicated, charismatic and driven coaches over the years. These coaches have put in the hard work and effort into growing our niche. Due to how technical the sport is, part of becoming a better powerlifter yourself is gaining a certain amount of technical knowledge to apply. Under the supervision of our senior coaches and mentors, I was strongly encouraged to pursue a coaching qualification and mentorship to help grow the club and sport. Additionally, there aren't many Female coaches in the powerlifting scene. I had a passion for it and have found that having a female coach in the midst of what is typically a very male dominated sport has helped the club increase it's membership base and breakdown walls when it comes to bringing beginners and more ladies in!

The best thing about coaching is seeing that spark of understanding and determination in my athletes eyes. Its really all about teaching something and making it click – that moment where we're on the same wavelength. That's it for me. Helping an athlete achieve their goals and ultimately integrating another person into the gym, into powerlifting, into a completely new lifestyle and attain their goals in the sport is such a huge motivation for me. Overall, we work with people and its an overwhelmingly positive experience to be making these connections and seeing them thrive.

Coach Testimony - Deborah Alawode, Elite Athlete.

Since I began weightlifting, my coach has always encouraged my teammates and I to give technical feedback to one another during training sessions, especially whenever he was not around. Therefore, when the opportunity arose to gain coaching qualifications, and to use these to help lifters at UCL, it seemed like a suitable next step in my journey. Becoming a coach will give you a better understanding of your sport, which will ultimately help you understand why you do certain exercises and how best to correct technical errors. Therefore, it not only benefits those you coach, but it will also benefit you as an athlete as well.

For me, there are two things I love about coaching. Firstly, the joy (and the challenge!) that comes with coaching another individual in your sport, and watching them improve, is incredible. Secondly, coaching is a continual learning process. There is always more to learn and understand about how best to coach and support your athletes, meaning you will never get to a stage of knowing everything!

Basketball

Basketball England: https://www.basketballengland.co.uk/get-involved/coach/

There are entry-level courses to give you the skills and knowledge you need to start on your coaching career, right through to qualifications for the highest level. They require all coaches to have a membership and go through the DBS process if you will be coming into contact with players aged 18 and under.

Courses for Levels 1, 2 and 3.

Cheerleading

There are several bodies who provide recognised Cheer coach qualifications: (https://futurecheer.net/accepted-qualifications)

BGU: Levels 1-7. https://www.buildingfromthegroundup.com/
BCQ: Cheerleading fundamental levels 1-3. https://www.cheerleading.org.uk/bcq-course/
United cheer: Levels 1-5 http://w-cheer.net/ucc/ UKCA: Levels 1-4 https://ukca.org.uk/education/course-finder/

Coach Testimony - Issy Smith, UCL Cheerleading Team Captain 2020/21.

Since starting cheerleading at university, I have become obsessed with the sport and the way it encourages hard work and teamwork - it's fast paced, energetic and showcases the strength, flexibility and explosive power of its athletes. Cheer gives me the opportunity to be truly creative (the routines are insane!) and as a coach it allows me to share my passion for this sport with people whether they're experienced or complete newbies. Cheerleading is a fantastic sport to teach as, perhaps surprisingly, anyone can get involved regardless of your gender, height, weight or ability - it's unbelievably rewarding to see athletes achieve their goals whether big or small and have a ball doing it. Something that I also find key to my role as a coach is battling and setting right the stereotypes that plague Cheerleading. I have heard many stereotypes about cheerleaders, their abilities and looks and I find it important to show not just as a coach, but also as an athlete, what this sport is about and work towards displaying it in the light it deserves.

Ultimately, being a coach for cheerleading is unbelievably fun, from staying awake at night dreaming up routine possibilities to the joy of accomplishing new stunts and seeing your vision come to life. As a coach, the team looks up to you and you are their pillar of strength. Cheerleading is hard work without a doubt and it will throw a lot of obstacles your way however it's worth all the blood, sweat and tears. The sense of community within the team and the achievement you feel when the team 'hits' is incredible.

Cricket

The governing body for cricket is the ECB. Follow this link to their coaching page where you can find out more information on how to get involved in coaching: https://www.ecb.co.uk/be-involved/coaching
There are a wide variety of coaching courses depending on who you will be coaching, or the level that you would look to coach at. They recommend getting in contact with your local County Cricket Board to find out what course would best suit you. (Link on the ECB website).
If you're interested in umpiring, click the following link which will take you to the ECB's official umpiring page where you can find out more about the courses they offer and the type that would be best for you. https://www.ecb.co.uk/be-involved/officials/find-a-course/Umpiring-courses

Dodgeball

Official governing body: British Dodgeball. Please click on the following link to find out more about upcoming courses: https://www.britishdodgeball.org/coaching-courses/#upcomingcourses
Variety of course offerings (including some online) - both for referee and coaching (entry level coaching course is Level 2). Follow this link to get more in depth description on the types of courses offered: https://www.britishdodgeball.org/coaching-courses/#courses
The Level 2 entry course usually lasts a day and can be taken in a variety of locations (see the first link for the upcoming courses that you can sign onto). It will include instruction, game play, and an assessment at the end of the day. You will also be required to formulate and lead your own variation of dodgeball for the other attendees to participate in and you will be assessed on your delivery and idea.

Coach Testimony - Issy Smith, UCL Dodgeball Men's Coach 2020/21.

Unknown to me when I went to my first taster session, dodgeball has become a sport very close to my heart. The thrill of competing with your team is incredible and coaching felt like a natural step to take alongside it. As a coach, you play a pivotal role in the success of your team, especially in preparing them for game play, and the reward isn't whether they win (although that is always a great feeling), it's the progress they make and the camaraderie between everyone that really transforms coaching into such a worthwhile experience. In addition to competitive coaching, I also coach the weekly social training sessions which are fun way to let off a bit of steam and play dodgeball in its most simple form - I get to get involved too but it means I become target no.1!

Coaching really brings me joy, I look forward to every session and I have so much pride for the club and its teams. It's just a really rewarding opportunity and I hope it's something more and more students get involved in.

Football

Coaching qualifications are from The Football Association (FA).
You will be required to have a DBS check (when working with children) as well as attend the FA Safeguarding Children Workshop.
First aid training may also be required (Introduction first aid in football course - IFAiF)
Good websites for information on finding a course near you: https://www.londonfa.com/coaches/development-and-courses; https://thebootroom.thefa.com/learning/qualifications/fa-level-1-in-coaching-football
If you're interested in refereeing, please follow this link which will take you to the FA's page on the steps to become an referee: https://www.londonfa.com/referees/development-and-courses/the-fa-referees-course

Hockey

England Hockey: http://www.englandhockey.co.uk/landing.asp?section=2046&sectionTitle=My+Coaching+Pathway
Has courses depending on who you are intending to coach. For clubs and children: Introduction to Hockey Coaching. For coaching talented players: England Hockey Coach Course (head coach) or England Hockey Sessional Coach Course (assistant).

Lacrosse

TBC

Netball

The official governing body is England Netball. You can access their page on coaching courses here: https://www.englandnetball.co.uk/get-involved/coaching/courses/
Levels 1-3 + extra coaching workshops for additional skills.
If you're interested in officiating or umpiring matches, please check out the following link where you will find detailed all the different courses on offer so you can choose the best one for you: https://www.englandnetball.co.uk/get-involved/officiating/courses/

Coach Testimony - Ophelia Lieng, UCLNC President 2020/21.

I started coaching netball at 15 for the volunteering section of my Duke of Edinburgh which was only meant to last 6 months and I loved it so much I continued until I left for university. For me, I loved working with kids and helping them progress whether it be girls who just wanted to keep active or girls who aspire to one day be in the superleague. With the encouragement of my coach and the funding provided by the club I volunteered at I decided to get my UKCC Level 1 Coaching Award. The benefits from this qualification are leadership and organisational skills as well as knowing that you are a certified coach who can provide the best sessions possible to help others improve their netball abilities.

Rugby

England Rugby: https://www.englandrugby.com/participation/coaching
Start course: Rugby Ready (how to deliver safe and enjoyable lessons)​

Squash

TBC

Tennis

TBC

Ultimate Frisbee

TBC

Volleyball

TBC

Water Polo

TBC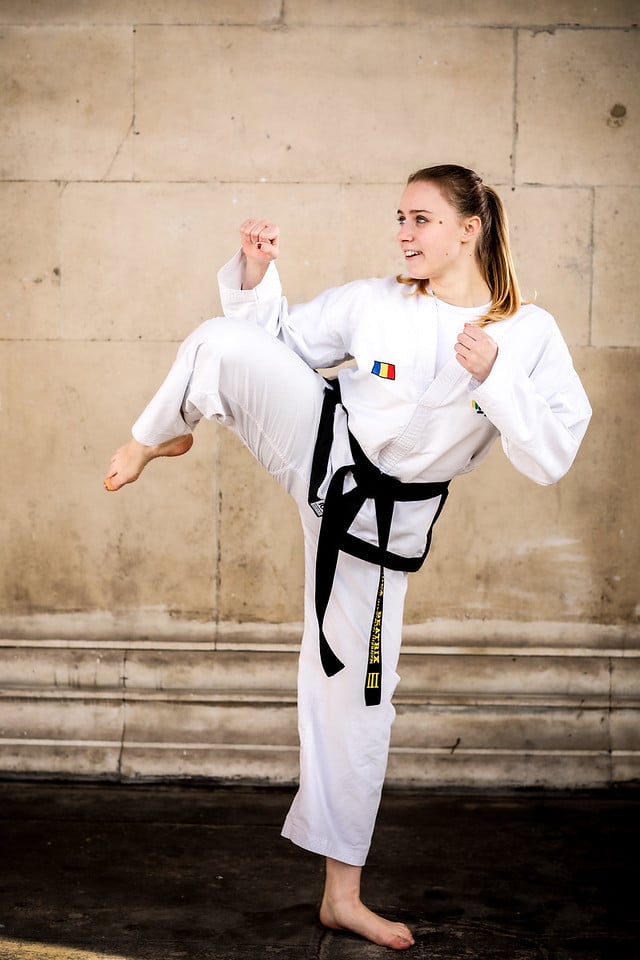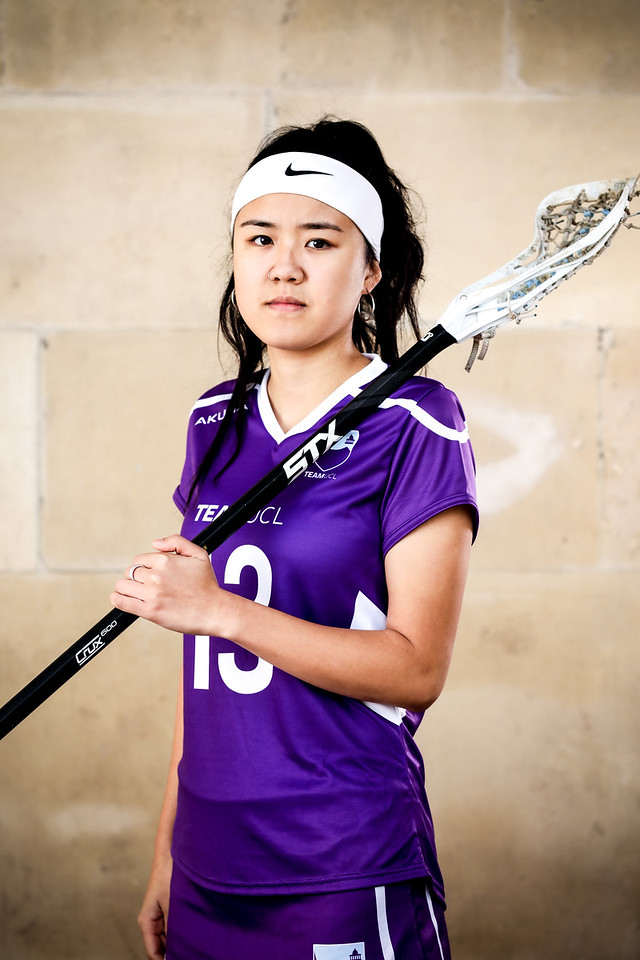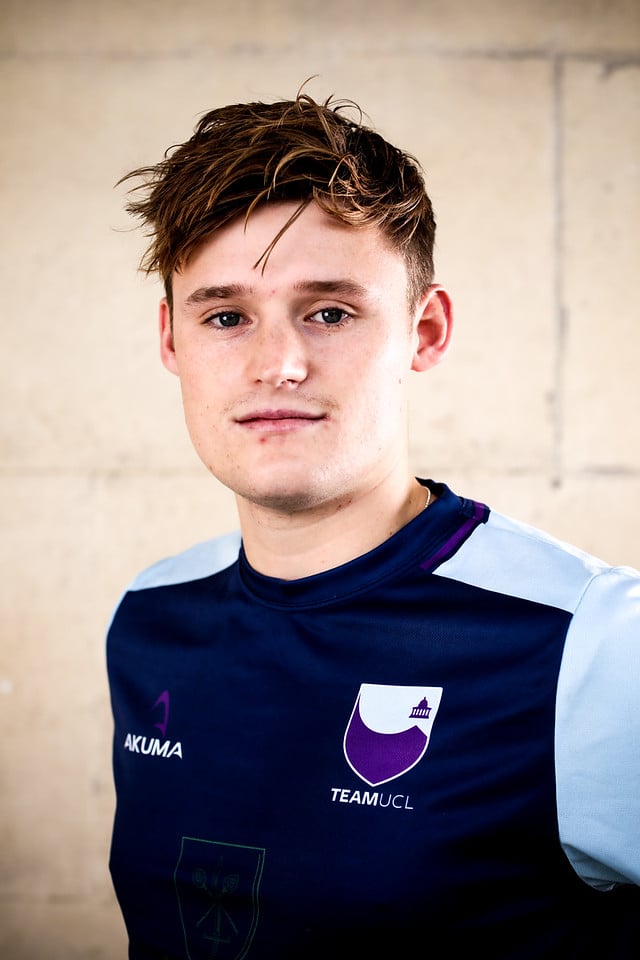 Already a coach?
If you already have your coaching qualifications and wish to register as a coach for one of our sports clubs, please follow this link to register with TeamUCL . Please bear in mind that no coaching can take place until you have been approved (this applies to all - head coaches, assistant coaches and voluntary). The President or Treasurer of the Club must complete this form.