DHL Domestic Shipping Launch
We are delighted to announce that we have now partnered with DHL Parcels to offer a UK shipping solution.
We can now offer a first class courier service for a flat rate of £6 across all UK postcodes, up to a parcel weight of 2kg, along with our in store Click and Collect service. (A Hoodie typically weighs 500g-700g depending on size)
We will be able to make an announcement regarding international shipping shortly, however we currently cannot offer this service.
Delivery Terms & Conditions

The Hanger is open 10am – 4pm during term time and 11am – 3pm outside term time. We are closed Saturday & Sunday. We are closed over Easter and Christmas, please see website for accurate information nearer the time.

Click and Collect orders cannot be picked up outside of these opening times.

Orders placed for UK shipping after 1pm Monday - Thursday will be processed the following day.

Orders placed after 1pm Friday, and over the weekend will be processed on the following Monday morning.
Welcome to The Hanger
Our shop is located on the ground floor of 25 Gordon Street and is the place to grab your favourite UCL merchandise - hoodies, T-shirts, scarves, hats, tote bags and more. It's merch heaven!
We have now extended the range available to buy in our online shop for click and collect, so you can easily get your hands on your favourite pieces.
Every penny made in the shop is reinvested into delivering essential student services and running campaigns. Using the shop, or any of our Union cafes and bars, helps the Union do the things it needs to do for you.
Our products
We stock a range of hoodies and sweatshirts to suit all tastes, starting at our hugely popular UCL lettered hoodie at just £30.
We are also delighted to introduce our premium range which retails from £50 - £55, and we offer these in UCL lettering across the front, or our newly designed embroidered styles.
Lost your charger again? We've got your tech needs covered with our range of phone accessories in store, such as charging cables, charging sockets, headphones & earphones.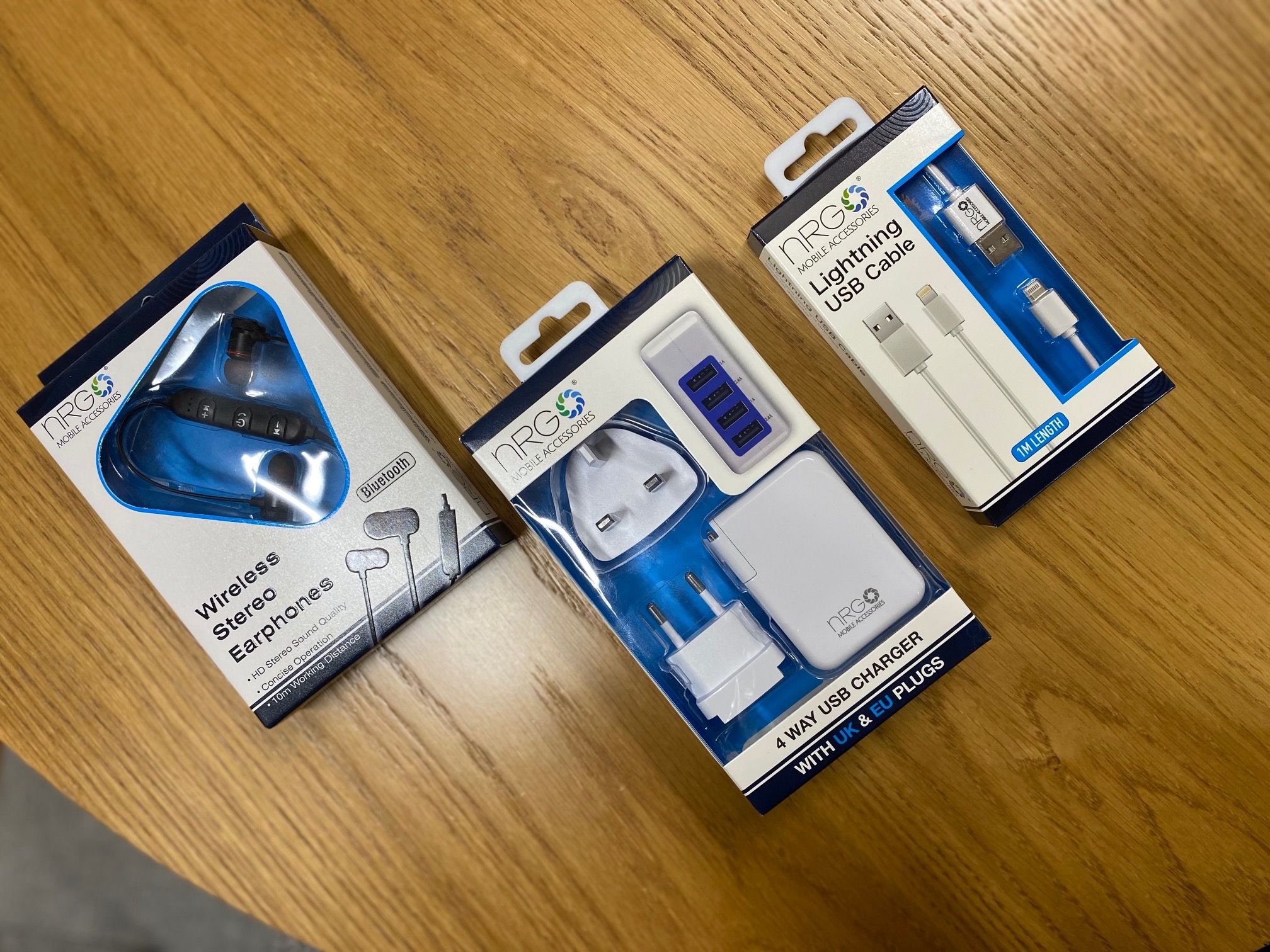 Frequently Asked Questions
What size should I buy?

You can check out our size guide here.

How can I buy products from The Hanger?

You can either shop our full range in person at The Hanger, or you can order online for delivery or click and collect in store.

How does Click & Collect work?

Often we are able to process click & collect orders within 3 working days, but this is not always the case. If you select this service, you will receive an email when your order is ready for collection.

Current collection times are: Monday - Friday 10:00 - 14:00

Collection point: The Hanger, 25 Gordon Street

You will need your order number & a form of ID to collect your order.

You will have 28 days to collect your merchandise from The Hanger. If you have not collected your order within this time, your items will be returned and you will be automatically refunded.

Can I return or exchange items?

If you wish to return or exchange an item, please complete the returns form and email it to [email protected].

We will replace or refund items that are found to be faulty upon delivery, however we stringently check all products prior to packaging and shipping. We will need to be in receipt of the damaged goods prior to refunding or replacing. This can be sent back to us via Royal Mail or other means to the shop address. You have 6 months to report damaged or faulty goods.

We are unable to refund items that are unwanted, for example, incorrect size or change of mind, however a replacement will be offered in these circumstances. Please note that a delivery fee will be chargeable to ship the replacement. You have 28 days should you wish to return goods under these circumstances.

We are unable to cover the cost of return postage for returns & exchanges. If you request a refund, we will process your request within 10 working days of receiving the item(s) and confirm this has been completed by email. The money should be credited back to your original payment card within 5 days.

If you request an exchange, we will process & dispatch your requested item (subject to availability) within 3-5 working days. If there is a difference in price, you will have to pay (or will be credited) the difference. You may also be asked to cover the return postage cost.

Our return address for both postal & in person returns is:

The Hanger

Students' Union UCL

25 Gordon Street

London WC1H 0AY

The item I want is sold out. When will it be back in stock?

Unfortunately we can't always give an exact date when items will be restocked, but if there is a particular item you are after, please email us at [email protected] and a member of the team will do their best to answer your question.

I've ordered for delivery - when can I expect my item?

Orders placed for UK shipping after 1pm Monday - Thursday will be processed the following day.

Orders placed after 1pm Friday, and over the weekend will be processed on the following Monday morning.

Items are sent using a first-class courier service.
Opening hours
The Hanger will close at 16:00 on Friday 16 December and reopen on Monday 9 January at 10:00.
---
Address:
Contact us:
Map