The birth of our mascot, Phineas
In March 1900, Jasper Blaxland spied a large wooden highlander outside Catesby's on Tottenham Court Road (which sold rich people fancy flooring). Blaxland was struck by the spirit of studenthood and resolved that the statue must be borrowed. That was Phineas' first trip to campus but it would not be his last and soon he became the Union mascot. In 1932, Catesby's donated the statue to UCL for good.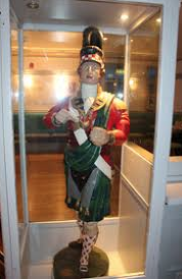 The kidnapping that started it all
In 1922, King's were feeling sore after a rugby defeat and plotted their revenge: they kidnapped Phineas. Phineas was locked away at the Strand and protected by secret defences. But UCL had an extensive network of spies within King's and made their move to liberate him. After more than an hour of combat (and a visit from the Police), an armistice was arranged and Phineas was returned to UCL, minus an arm that had been broken off in the battle.
A new mascot in town
In 1923 King's College decided that their mascot of a beer bottle wasn't working for them and unveiled Reggie, the Lion at that year's sports RAG. He made his debut surrounded be a full security team of engineering students.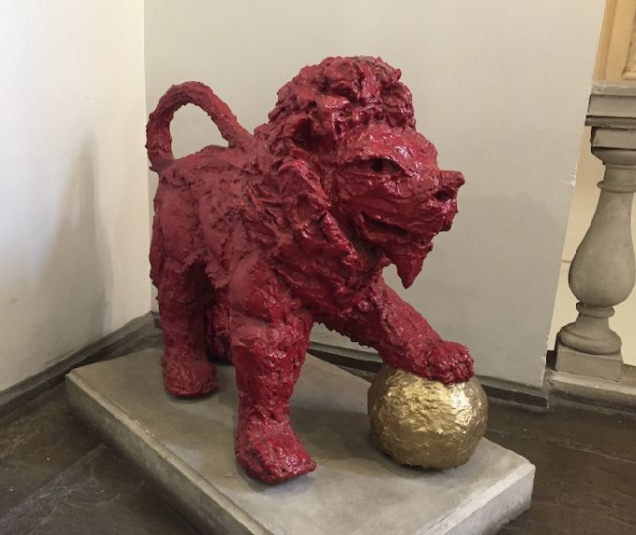 The rivalry escalates
A few years of relative peace followed, but it was the calm before the storm. Reggie was captured during the RAG Week of 1927 and filled with rotten apples. This resulted in a dawn raid at UCL and the theft of a bust of Jeremy Bentham. Hostilities recommenced in spectacular fashion a week later in the UCL Main Quad when King's students arrived armed with rotten vegetables and eggs. Six students ended up in hospital, two were arrested, but the mascots were returned to their rightful owners.
After a brief ceasefire during the Second World War, mascot wars resumed usual service in 1947, when UCL students used a tin opener to relieve Reggie of his manhood. Enraged, KCL students kidnapped Phineas and painted him bright red and dumped him in the middle of The Strand.
Despite having been medically repaired and filled with concrete to make him more difficult to steal, UCL students still managed to retaliate by pilfering Reggie and burying him on Hampstead Heath. One UCL Union president was also found in possession of Reggie's tail during this heightened period of tensions.
The modern-day
Over the years, the mascot abuse stopped, with a notable intermission in 1989 when King's students went off-piste and stole Jeremy Bentham's head and played football with it (queue a formal complaint from UCL and threats of expulsions and fines).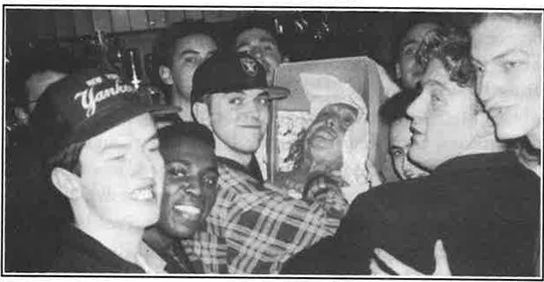 Today Phineas and Reggie have been known to battle it out on the playing field of the now famous London Varsity Series. Who will be on the winning side this year? Find out by getting your ticket now.