London is looking pretty festive right now - and with the sun setting before 17:00, you've got the perfect opportunity to see the best of London's Christmas lights without straying too far from campus.
Starting at UCL, head down Bloomsbury Street until you land on the first location, Neals Yard / Seven Dials. We've put the location in order below but you're more than welcome to make your own path.
We've also saved all the locations onto Google Maps so it's easier for you to find. There's an extra few locations on there if you wanted to explore a bit more.
Seven Dials
Meander through the seven streets that lead off the seventeenth century sundial pillar at its centre. The streets are narrow, cosy and a lot quieter than some of the other places on this article. Also don't miss out on Neal's Yard - an Instagrammer's paradise with quaint, colourful shops and decorations.
If you're hungry then Seven Dials is the place to grab a bite to eat before venturing further on your walking tour - they've got a huge food market. And yes, they have mulled wine and hot chocolate.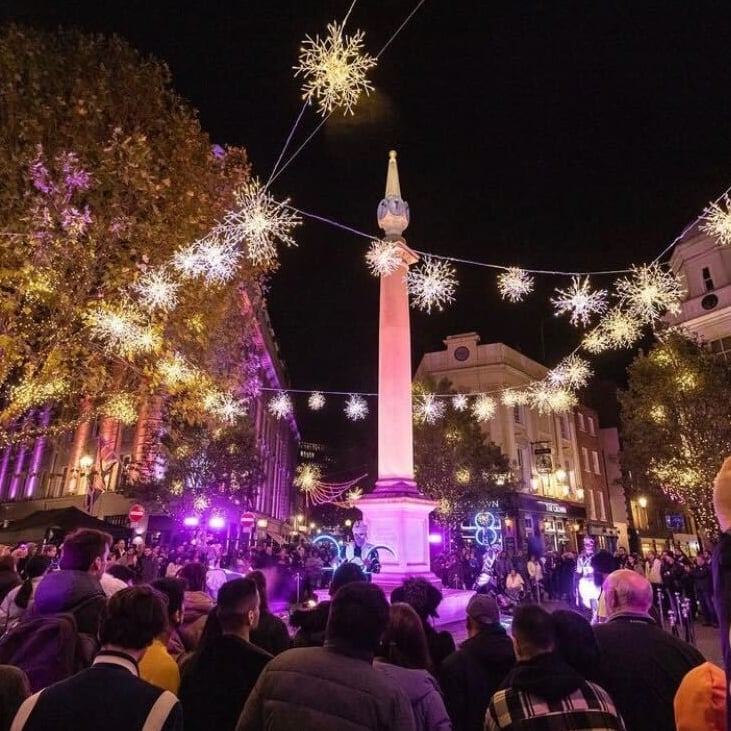 Covent Garden
If you've never seen the iconic Covent Garden Christmas tree, this is the year to find it and snap all the selfies you can! It's beautifully lit and makes the perfect backdrop for your festive photos. Take photos in their Christmas Sleigh, check out the giant mistletoe in the market, and expect hourly flurries of snow from 1 December - 31 December, from midday until 21:00.
There's also a plethora of shops to explore, and you'll often find performers putting on showcases for your enjoyment.
Oxford Street
A festive favourite, Oxford Street is certainly one to visit this Christmas. The street is lit up with one million stars, and you'll find all the shops you can ever wish for to do any last-minute Christmas shopping.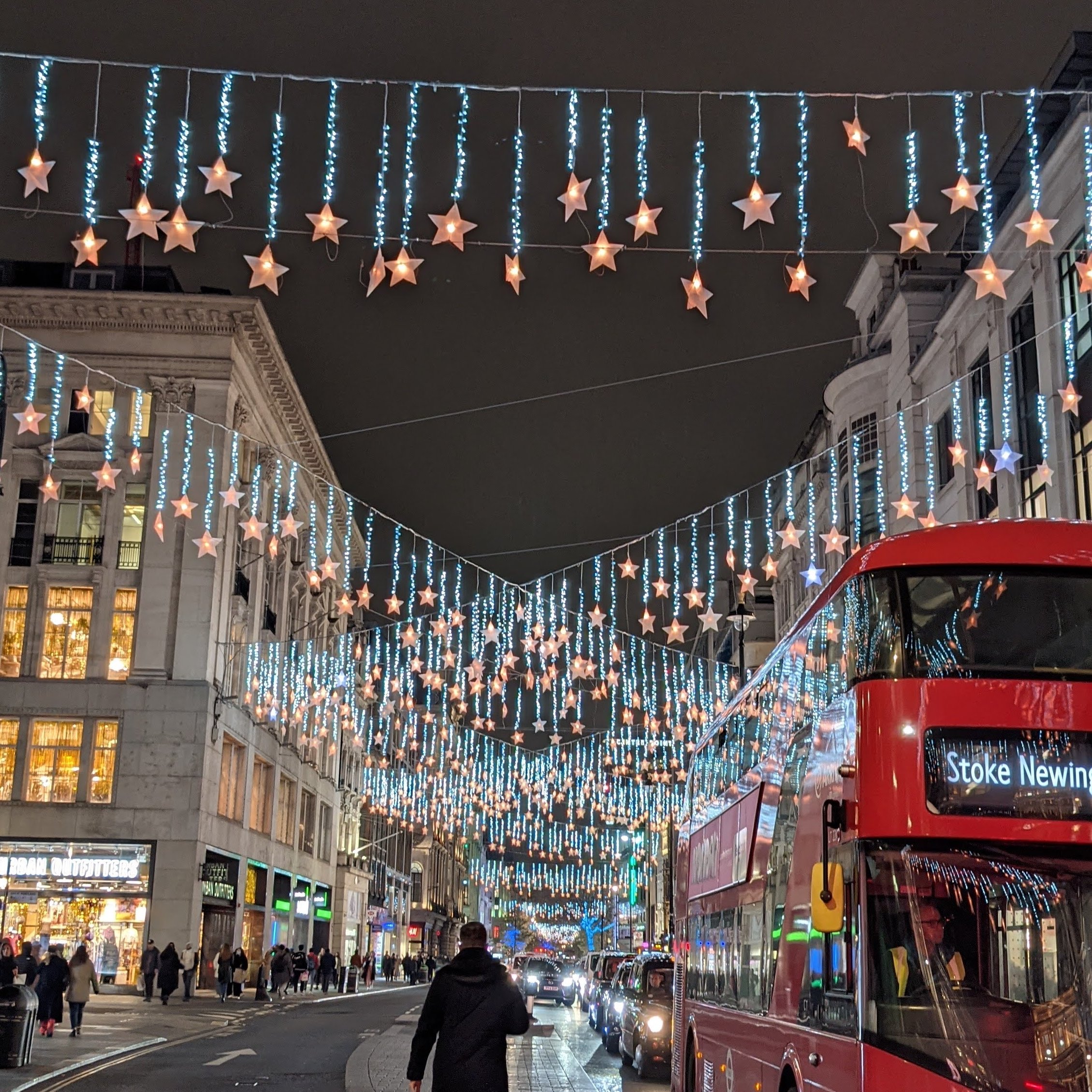 Carnaby Street
Cut down to Carnaby Street from Oxford Street, taking in the Liberty window display as you do. If you see the street's Christmas lights any year, this is the year to do so - they're celebrating 25 years of Christmas lights by bringing all their most-loved pieces from the past. There are 14 different themes, including Queen and Rolling Stones themed lights, underwater scenes, palm trees and more.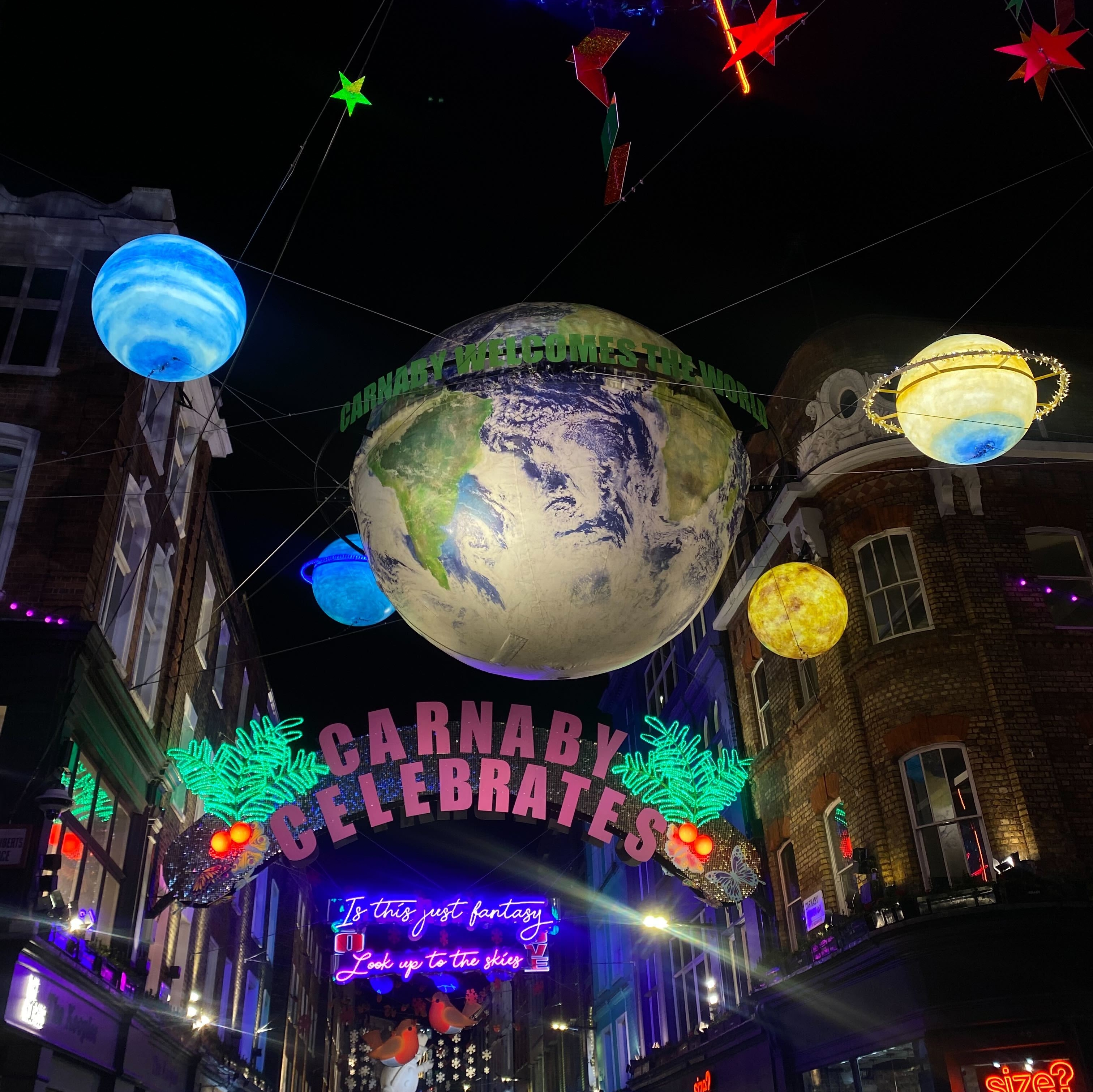 Regent's Street
From Carnaby Street, you'll find what is known as 'the Spirit of Christmas' on Regent Street. Regent Street was the first central London location to be adorned with Christmas lights way back in 1954, and it hosts central London's largest Christmas lights display.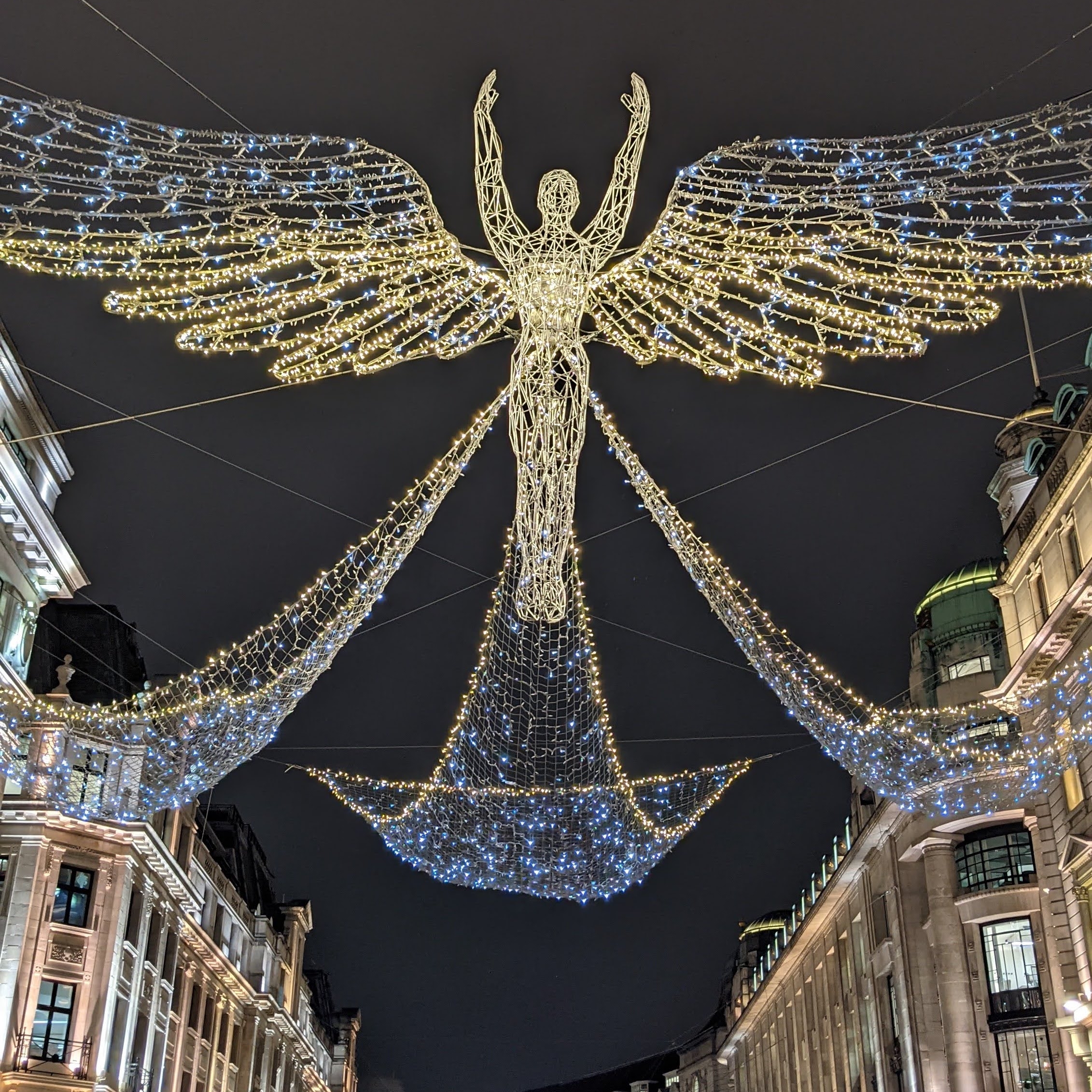 Bond Street
Head from Regent's Street to Bond Street to see their royal-inspired display. With four enormous crowns, tiara-like gateways, and no less than 93,000 LEDs, it's no low-key affair. You'll also be able to admire the festive shop windows as you walk down the street.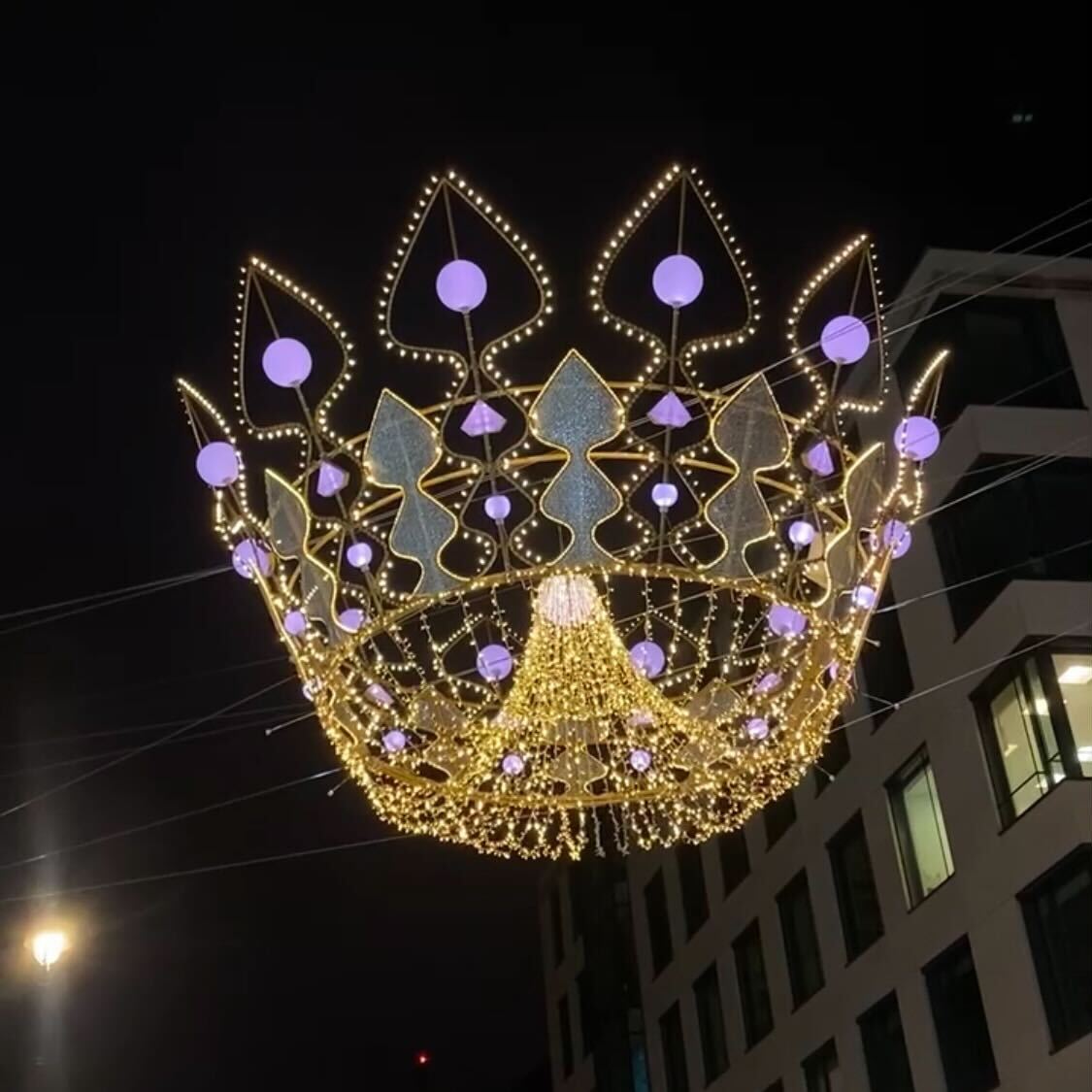 Enjoy the spectacular Christmas period in London!