You can now view your club or society financial statements on the Students' Union website! 
1. Log in to the Students' Union website (top right hand corner of the website). 

2. Go to the Club/Society you are president or treasurer of. (You can find this listed on your profile page, via the club/soc directory, or by searching).
3.Click on the 'Finance' tab: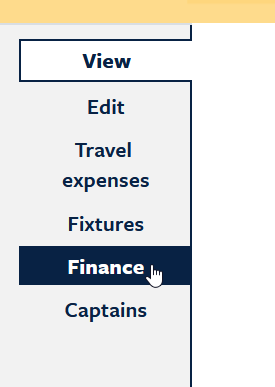 4. Here, you will be able to see your financial summary!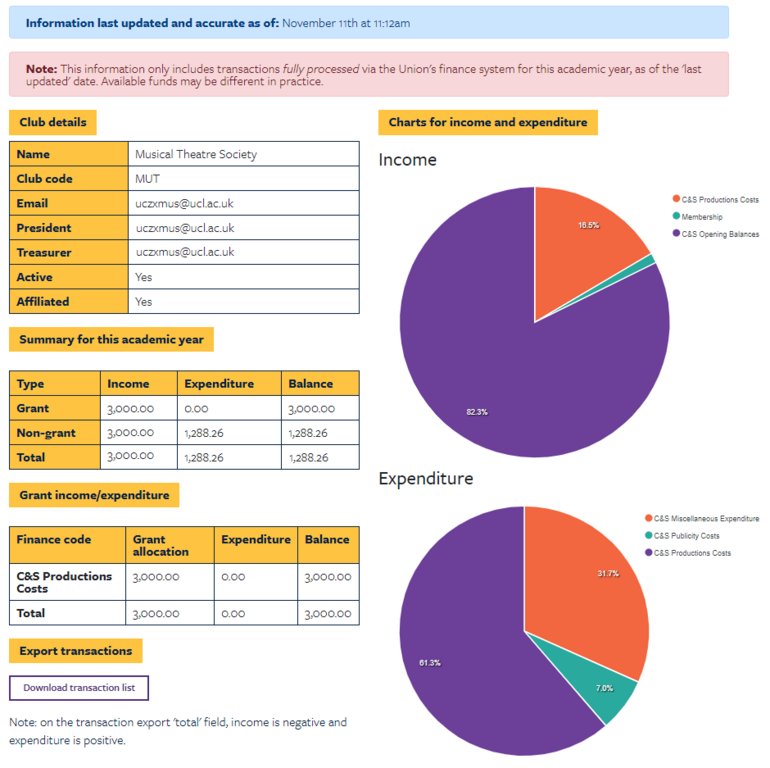 5. Scroll down and click on 'Download transaction list' to see a breakdown of your transactions. 

Additional Information
This information only includes transactions fully processed via the Union's finance system for this academic year, as of the 'last updated' date. Available funds may be different in practice.
Please note that some money takes time to appear (e.g. online shop ticket sales & sponsorship brought in at the end of the month).
When you download your transaction list, negative figures show income or surplus, positive figures show expenditure or debt.
This will show both Grant and Non-Grant income and spending.
If you have any queries about the balance of your accounts or any transactions, email

[email protected]

.
Knowledge base
Category
Raising, Spending & Managing Money