Recognise outstanding achievement and commitment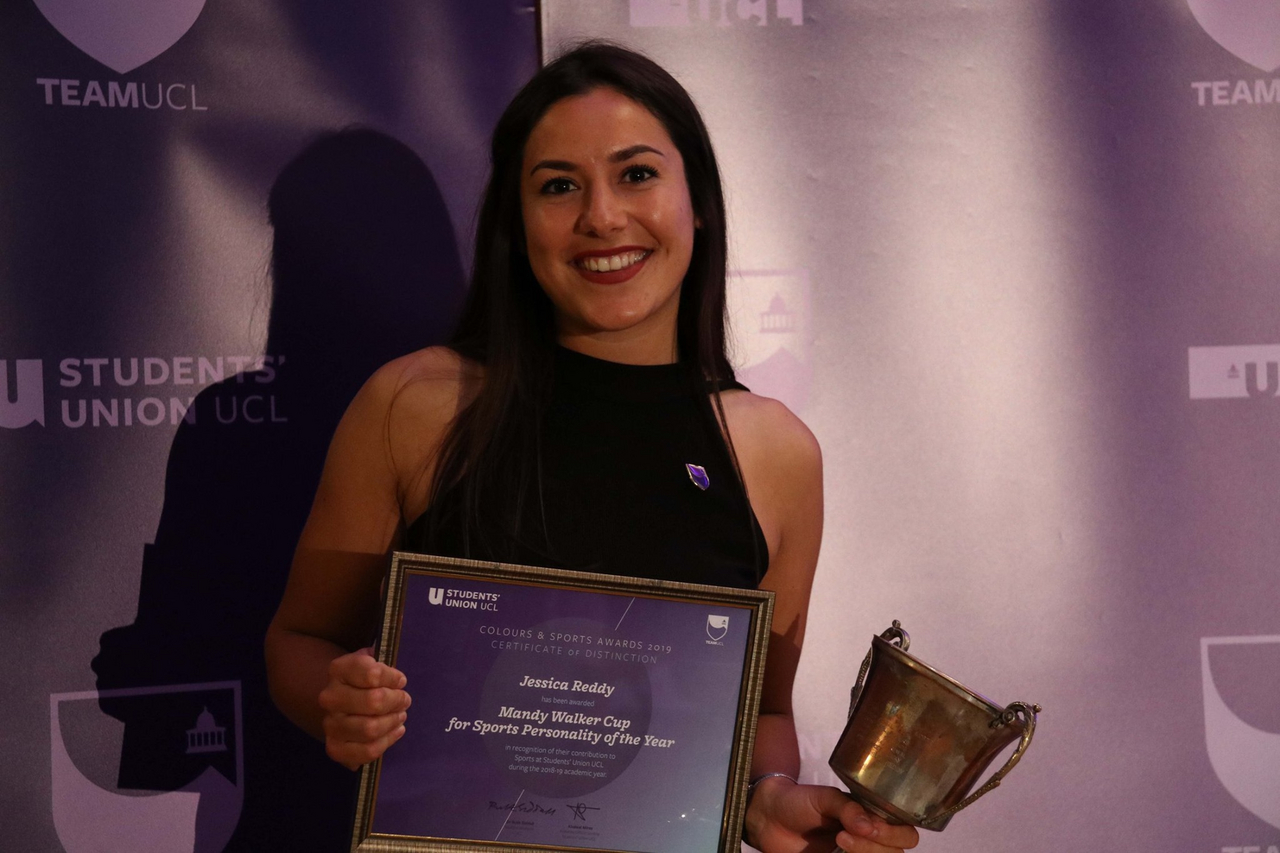 Sports Awards 2021
 This year has been the most unique for all TeamUCL members. But acknowledging those people who have gone above and beyond has never been more important!
Although, you might not have slam dunked many, learned new Karate kicks, or necked a pint on Sports Night, you still deserve to be recognised. From scheduling online socials, supporting members in hard times, going out moving for your club's contribution to the lockdown challenges, you and your members have played a huge role in supporting the TeamUCL community.
As a result we have made some new awards to fit the year we have had, check out the link to find out more Sports Colours Criteria 2021! 
How do I nominate? 
It's a really simple process - all you've got to do is submit a short statement saying why you think and individual or group should win an award and then a panel of students will shortlist and ultimately decide the winners.
Please refer to both the Sports Colours Criteria 2021 and the Sports Colours FAQ and Tips before completing this form.
The deadline for submissions is Tuesday 20 April 2021, 12:00
Please see the Sports Roll of Honour 2020, 2019, 2018, 2017, 2016, 2015, 2014, and 2013 for previous winners. There is a separate form for Sports Awards nominations.
The Awards Criteria
Click the following link to check out this years criteria sports_colours_criteria_2021_1.pdf
Please note: Individuals can not win the same award twice or win a lesser award than they have won in previous years.  Nominations are only considered for the time period in which the individual has been a member of the club.
These Awards are usually presented at Sports Ball, which is scheduled to take place on 10 June 2021. We are pending confirmation that the event will go ahead. Please keep an eye on TeamUCL's social media for more information. 
Need to know
Nominations are open until 12:00 on Tuesday 20 April. Late submissions cannot be considered 
All students can nominate
One great nomination will speak more than 20 - 30 nominations for the same person. We do not look at how many times they have been nominated, but the nominations individually.
Shortlisting is done by the Sports Reps and the Activities Officer at the end of April
The awards will be given out at the awards show in the Bloomsbury theatre on June 10 2021