Please note: this content has not been updated in more than a year and information may be out of date. You can use the search tool to find more recent content on this topic.
---
Submitted by
Leah Francis
Wed, 15/07/2015 - 17:54
An update on what I have been doing generally in term 3
So as I am leaving very very very soon I thought it would be good to give an update of what I have been doing this last term. This is in no way exhaustive, and I have been doing a fair bit of supporting students on an individual basis, and I also have a number of responsibilities as a trustee, but this summarises a few of the main areas I have done some work in. It has been wonderful being your welfare and international officer, and I hope that I have managed to make life easier and better for a lot of you. Good luck with the rest of your course, congratulations to those who are graduating and I have been handing over to the very capable Tom Robinson, who I am sure will do a brilliant job of supporting all students' welfare needs.
I have put it in a kind of menu so feel free to click on the area that interests you :)
Leah xoxo
---
Fixing Fees for International students
Free Gym to Help With Mental Health Problems!!
Personal tutor work and liberating the curriculum
---
Fixing Fees for international students
This has been a long project that Mohammad and I have been working on. We sent out a survey with the registry department in April last year to students who were overseas undergraduates in their final year.  The results were that an overwhelmingly large proportion of students wanted to have their fees at the same rate each year for their duration of their course. I discussed this with UCL management today and we agreed that we would send a proposal of this to UCL senior management team, which would then go to the relevant committee to be approved, and that they would start working out the practicalities with the likelihood that the earliest this would be implemented is for the 17/18 cohort of students. We also agreed to do another survey in the autumn term so that we can get as many student opinions as possible, so check your inbox if you are a final year overseas undergraduate.
I managed to ensure that the students union continued to provide writing and language support for students here. We also managed to expand the programme so that more students could benefit from it. We conducted a survey which indicated that it is a service which students really need and value, with some students indicating that they struggled with language to the extent that they were unable to access services at UCL and in the community such as the GP. This is concerning and something which I have ensured that the Vice Provost International is committed to addressing. Whilst it is brilliant that we provide language support services, the hope is that it can be a more social service in the future and that academic language support can be provided for better by the university, who have a responsibility to ensure that the needs of ALL their students are being met. I also want to be sure that language support they give out is available to home students who may also benefit from it.
Halls and Accommodation Survey
So I mentioned in a blog before that I was going to do a halls and accommodation survey and publish it. True to my word, please visit: HALLS SURVEY 
The results were, as expected, appalling. There is a need for UCL to review its policy on increasing the rent urgently. UCL needs to examine the quality of its halls and what it is that students are paying for. Students are NOT paying for their hot water to cut out with no communication as to when it is coming back on, they are NOT looking for cockroaches in their kitchens (I had to live with those too when I was in Max Rayne in 2011-2012 indicating what an ongoing issue this is), students are NOT paying to have to listen to construction work when they want to study, or to have workmen come into their rooms without notice. It is appalling and the RENTS campaign is something the union still supports wholeheartedly. When I presented this report to senior management, I received feedback along the lines of 'well students are messy and so that's why they have cockroaches' indicating a shirking of responsibility from estates. However the management actually responsible for student experience indicted that conditions were appalling and something needed to be done. If they found a cockroach in their hotel room they would expect compensation for it. Have any of the students received compensation- was a question directed to estates. I am sure you can imagine what the answer was. There was a great deal of agreement that the rent is too high, and even that if estates are doing work then they should be factoring this into rent setting. I question how much information was given to those who agree the rents about the circumstances the students are living in?
Update!! - In our final Provost meeting,I presented the halls survey to the provost and argued that UCL needs to reconsider how it values students in halls, when students are leaving the university and remembering it as the uni that had cockroaches and mice in it's halls. He agreed to put more funding into halls to improve the quality, but we still have work to do on getting him to cut the rent! It is important in the meantime that you keep complaining, keep demonstrating as UCL are finally being forced to listen.
As you may have heard there was a rent strike - the union supported the rent campaign and continues to do so. UCL have now told me they will under no circumstances withhold graduation from any student over a non-academic debt.  My successor will be working with UCL to check their policies to ensure that they do not attack students in such a way in the future.
Did you have a horrible landlord, a horrible property, or a horrible estate agent?
Another students union has been working with a site called movem –this is a site which allows you to rate your landlord, you estate agents, and your property. I know from personal experience with bad estate agents (such as GreenLive estate agents who took payment for an inventory but 11 months later still haven't completed it!! Be careful of them) that it would be great to look them up. But I also know that realistically we need more than just UCL students to get involved. So I have been asking round and have got lots of other student unions committed to working together with this site to help us as students get some control back over the renting market. The more students we can get giving their honest experiences, the better.
Also a little bit where I chat about the effect that the private sector is having on halls prices here
We repeated our flatmate finder event and lots of you turned up! The link to the slides from the talk that University of London Housing Services (ULHS) gave can be found at the bottom of this blog post and I hope that lots of you found flatmates to live with. Do check out our flatfinder facebook page as well if you are still looking. Hopefully my successor will run another event in September for those of you looking then, but the ULHS will be running their own too.
Free Gym to Help With Mental Health Problems!!
The motion that the ethics and environment officer and I submitted to union council asking for free gym for those experiencing mental health problems passed!!
I have worked to ensure this is implemented and as of now student psychological services and student disability services will be able to refer people they feel would benefit from a gym membership to get one.
Exercise has been shown to have numerous benefits for mental health, so I really hope this helps out lots of students at UCL.
The peer support work is on a hiatus for summer, however we have managed to get funding to have a role come in and help ensure it is sustainable. We hope to do some more Look After Your Mates sessions, which will expand on the stuff that I talked about the Looking after your Members training (for clubs and societies presidents and treasurers that were in attendance), and the women's officer and I have made an agreement with rape crisis which means that we should be offering survivors support groups in term one.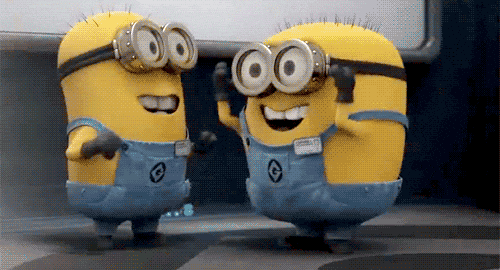 During term three and at the end of term two I put together a series of activities aimed to help make the stressful period of exams and dissertations season a little bit easier. There were free massages, free yoga, free yoga breathing sessions, a lucky dip, and free fruit and (unfortunately the smoothie bike cancelled on us though!). Lots of you came by to take advantage of it, but let us know if there is anything you would like to see for next year's #destressfest – email wio@uclu.org with suggestions.
So I have managed to secure extra funding next year for FREE SANITARY PRODUCTS. The tampon tax is ridiculous, and we shouldn't have to pay more for having a womb. So watch this space for tampons and sanitary towels, and if you can't wait, drop the women's officer a line and she can give you a free mooncup (which is more ethical and safer than a tampon).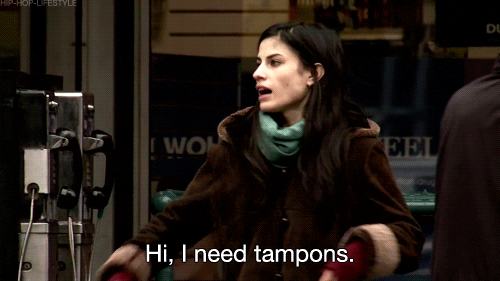 Personal tutor work and liberating the curriculum
I have been feeding in on changes that the university want to make to the personal tutor system, and to the curriculum to ensure that people get as much support from the university as possible, and that the curriculum is one that centralises the work of marginalised voices.
We will be fighting welfare cuts on a bigger scale given our new government, and so the start of that was the demo against austerity the other weekend! I went, with the women's officer, and the postgraduate students' officer and some mean girls placards which made it into buzzfeed! 
---
Created: Wed, 15/07/2015 - 17:54
Last updated: Wed, 29/07/2015 - 18:00