What is a Social Hackathon?
Have you ever wished you could pursue a career in charity, but didn't know where you could fit in? How can we all contribute to running a social enterprise? A charity is like a business, and every business has areas it needs to improve on, or problems it needs to solve. This can range from web design, to marketing, to outreach – and all of these different areas need people with a wide variety of skills.
The Social Hackathons 2019 pooled UCL students from all sorts of backgrounds and paired them with charities and local communities across London for the duration of one working day, to help them solve their most pressing problems. Read ahead to see what they got up to!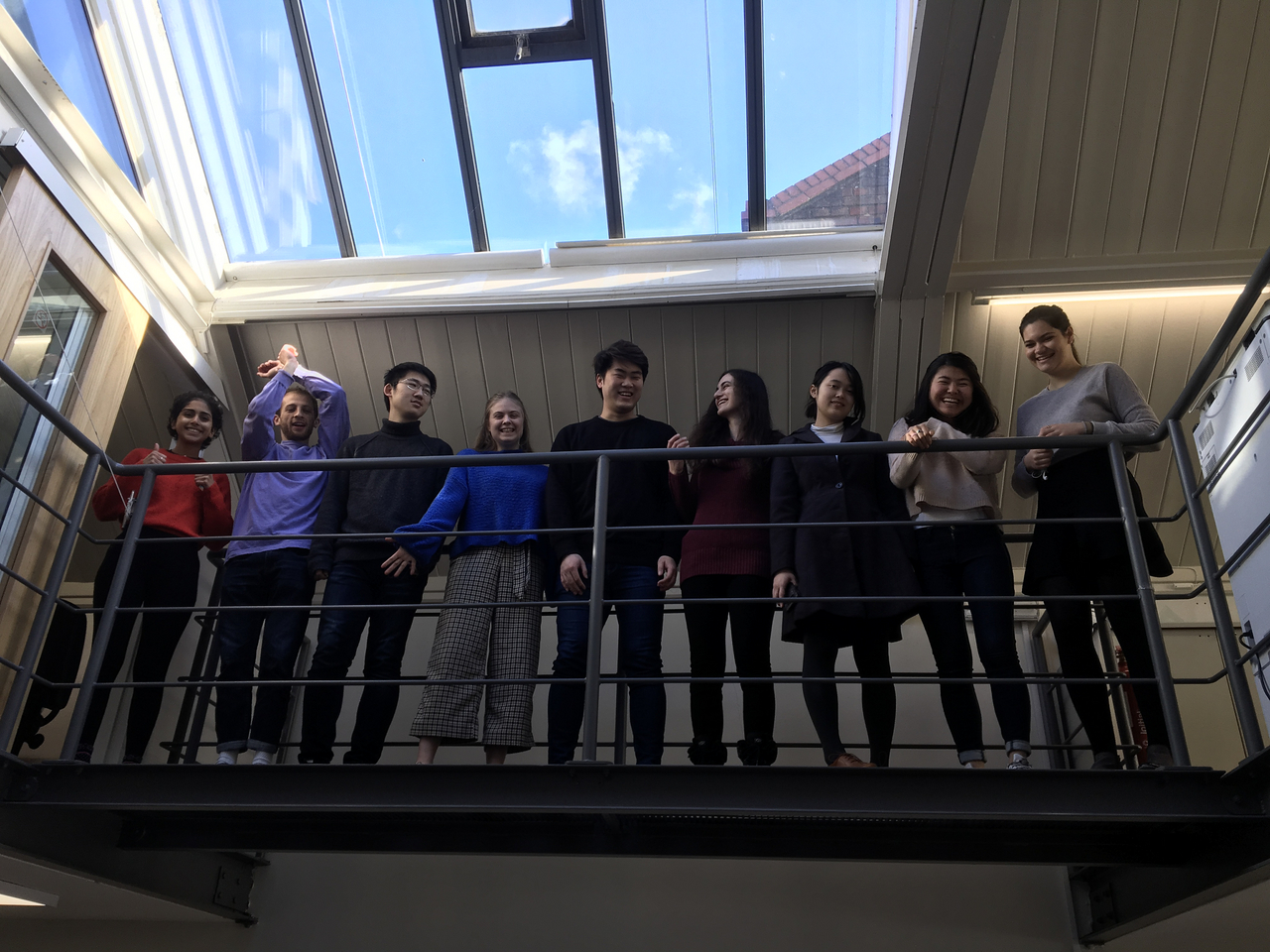 Monday - Fulham Good Neighbours
Written by Dione Sarantinou
Last Monday, we visited Fulham Good Neighbours: a long-established local charity in working towards a community where neighbours look out and care for each other. In their friendly venue, ten focused UCL students worked quietly and attentively in small groups.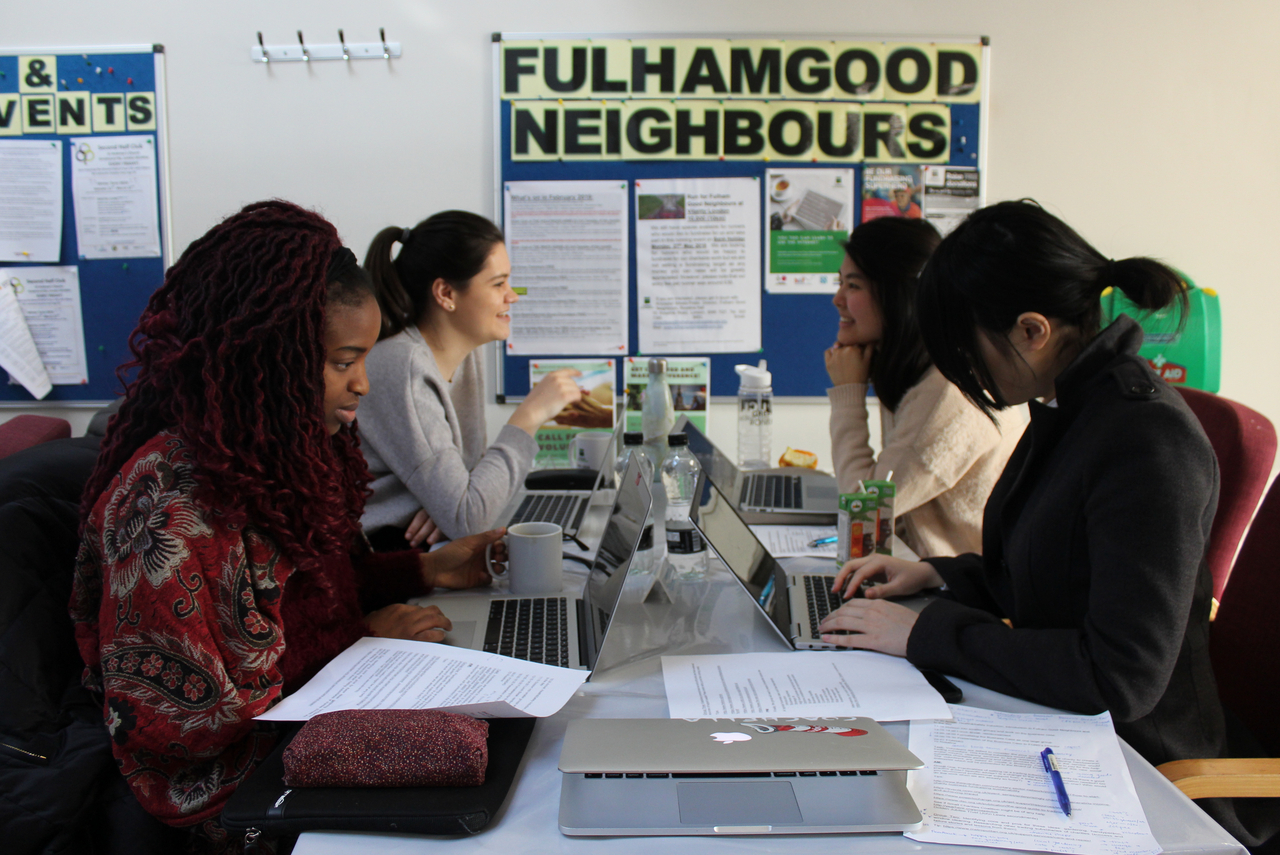 This group's task was to consider the pros and cons for the charity to create a trading subsidiary. This would offer paid services to local residents and would use that profit to subsidise charitable services for those unable to afford them. The volunteers were asked to create a Business Case that would then be presented to the Board of Trustees.
Fulham Good Neighbours started in 1966 and keeps going strong after 50 years. The charity supports mainly older people with practical tasks at home such as basic DIY, gardening, and decorating. They "do what any good neighbour would": collect medication, escort to appointments, accompany shopping and take care of pets to name just a few of the free services delivered by over 50 volunteers.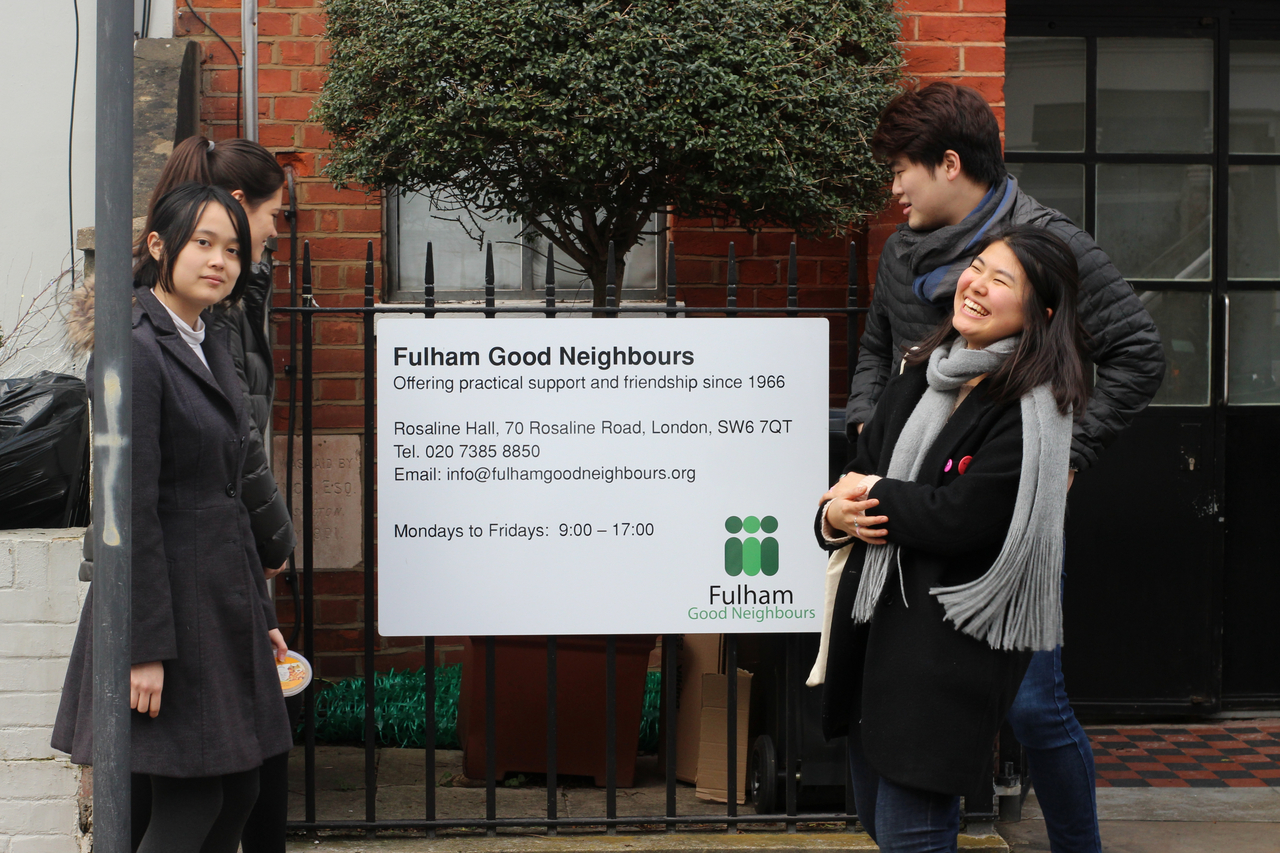 It is moving and truly admirable to watch students voluntarily working so cautiously and devotedly, investing their knowledge and time in a great cause, a cause that concerns all of us: helping our neighbour, contributing to the creation and maintenance of a community. In big cities like London it is easy to feel anonymous, isolated and lonely. We should all try to follow the example of charities like Fulham Good Neighbours and do our best to make others and ourselves feel like members of a community, supporting each other when needed. What better way to do that than volunteering?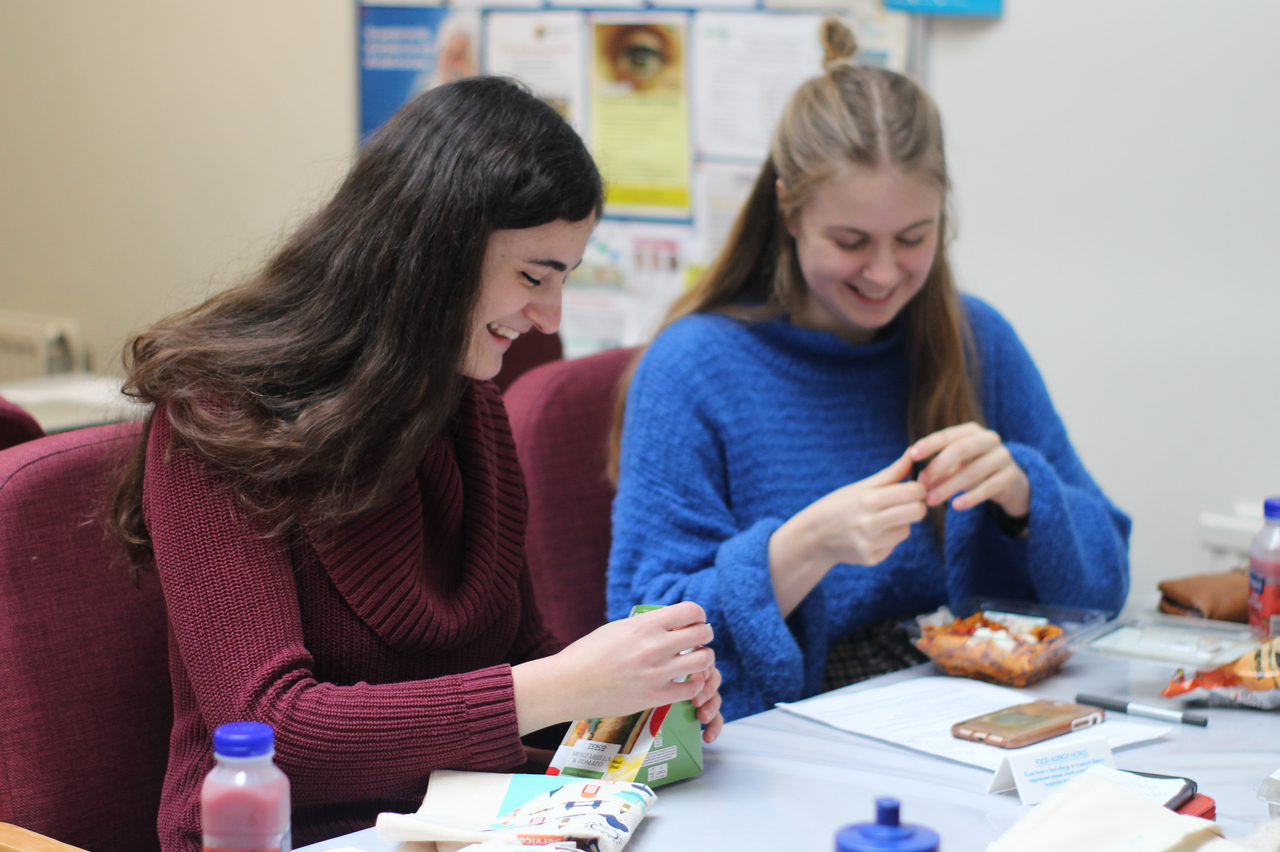 Wednesday – Age UK Westminster
Written by Anoushka Gandhi
Age UK Westminster is a charity dedicated to improving the quality of life for the older community within the borough. They offer a variety of services including befriending, advice and information, and even IT education. They reach out to the community in several ways, but one of their prime resources is their website.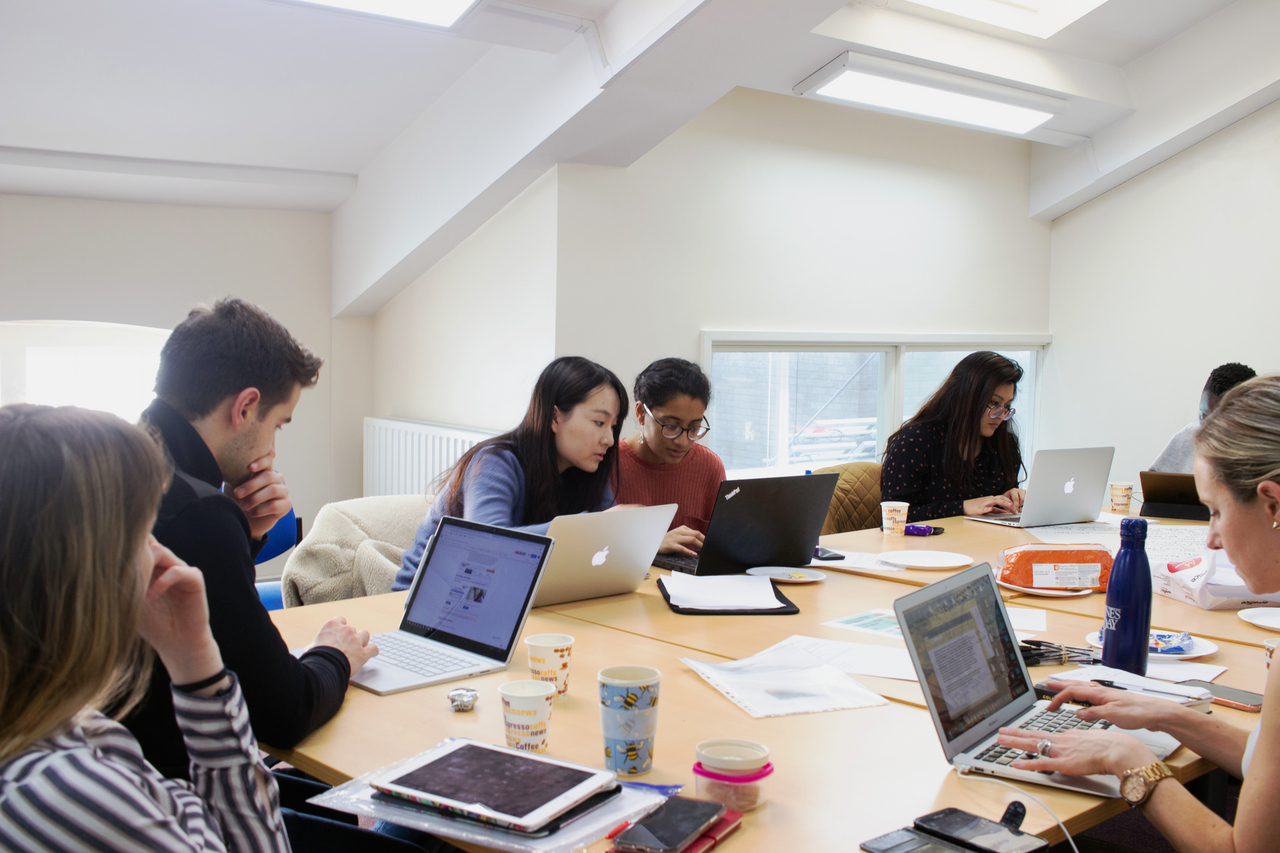 The team's task was to help improve the web design to be more accessible to people who are visually impaired. The volunteers had came from a variety of backgrounds that didn't necessarily have anything to do with computers – they were looking to improve the product from the user's point of view, and the room was rife with suggestions.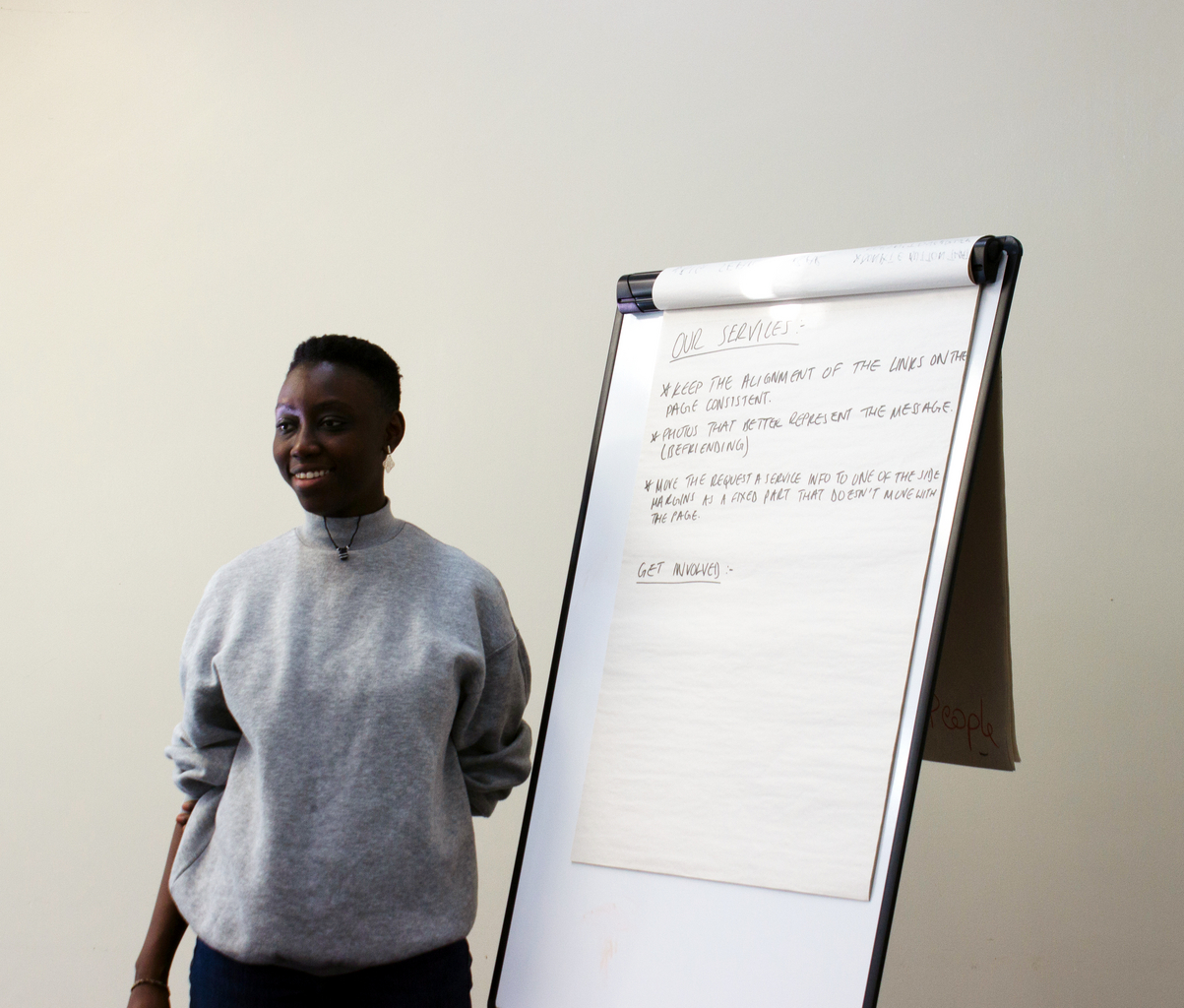 What was interesting to see is how collaborative everyone was –  an Age UK beneficiary, their Business Development & Fundraising Manager and students with varying technological backgrounds all worked together with such ease.
You'd never have guessed they only met that morning.
The team worked together to produce a comprehensive report with multiple suggestions for how to improve accessibility for the website: captions, opportunities to incorporate information, and more – what a productive day!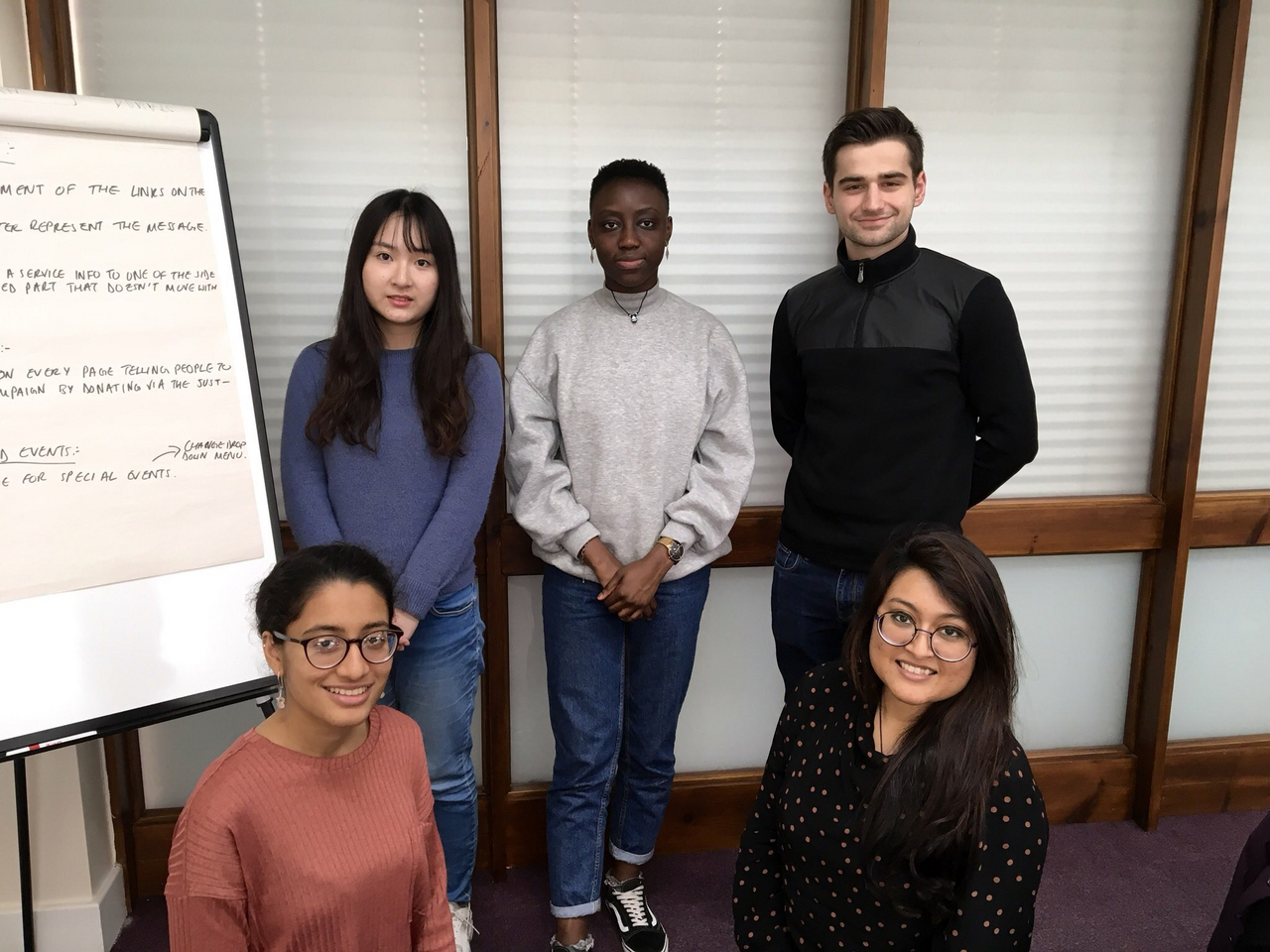 Thursday - Yes Futures
Written by Anais Fiault
On Thursday, fifteen UCL volunteers spent a full day working with Yes Futures: a charity that encourages young people to develop confidence, communication skills, resilience and self-awareness. It also relies on volunteers to coach and inspire young people.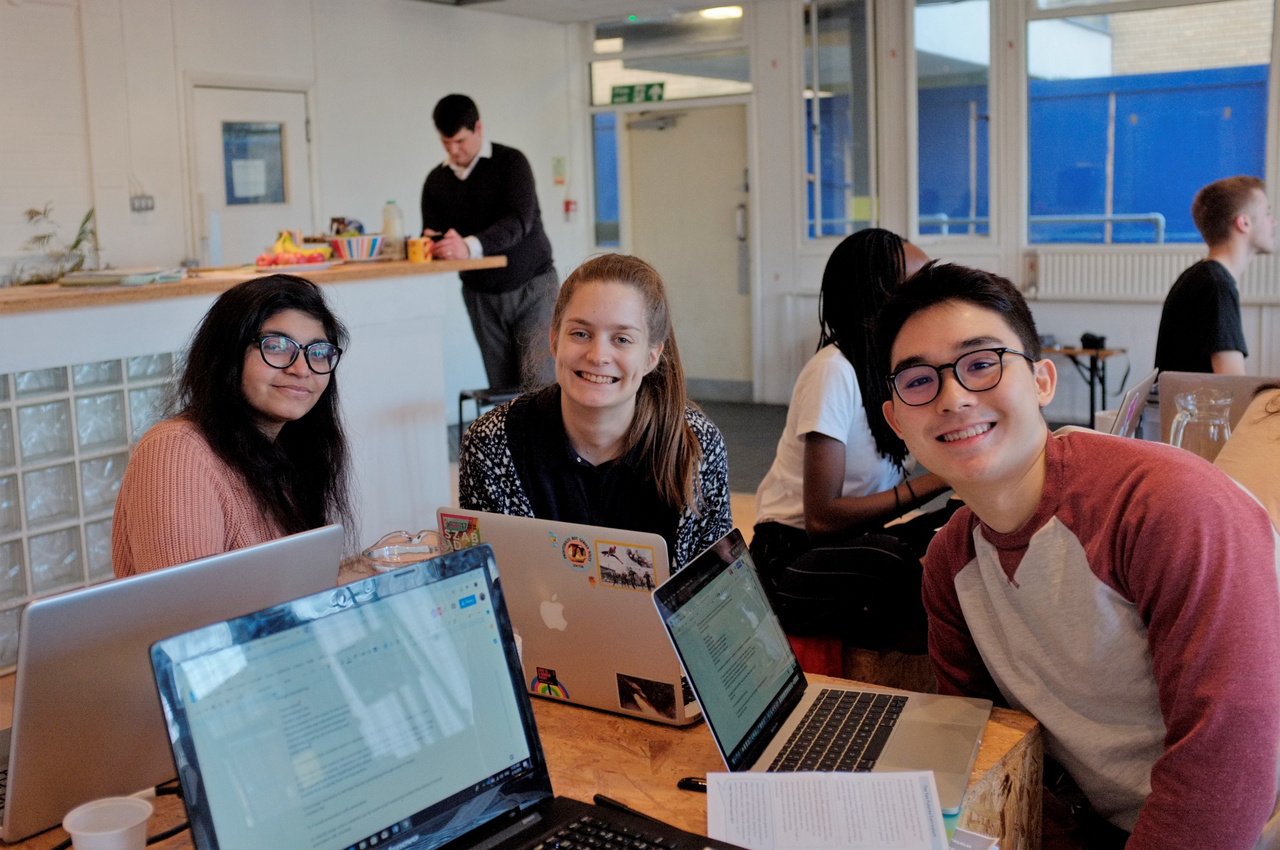 UCL volunteers' mission was to conduct research and strategic planning for the charity's April recruitment drive. The environment was studious, but relaxed, as the groups fulfilled the five tasks given to them and asked any question they had to Yes Futures staff members. They were able to share their ideas on how to encourage university students to volunteer as Coaches and discuss how those incentives could be used.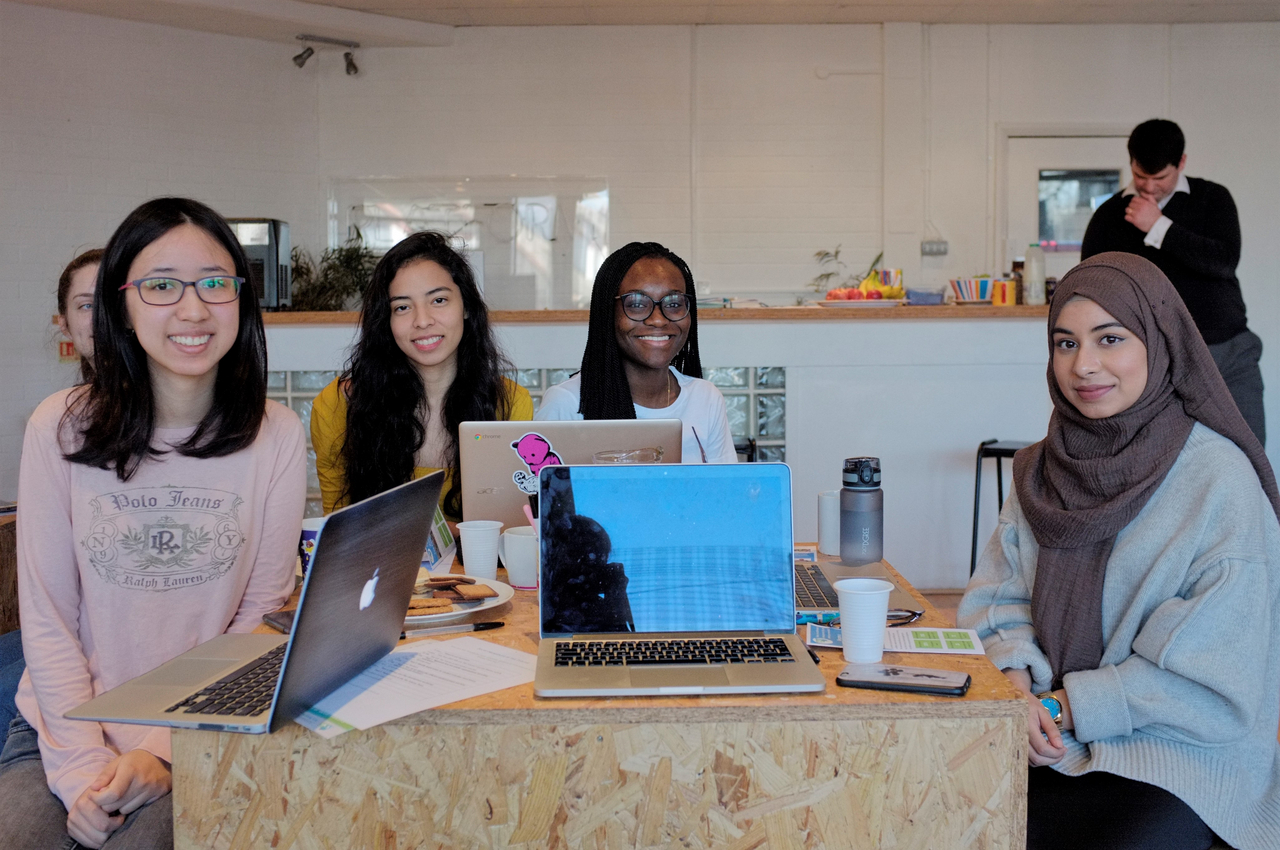 At the end of the day, they certainly succeeded in coming up with a substantial working plan for Yes Futures and were able to enjoy the satisfaction of having had a productive day.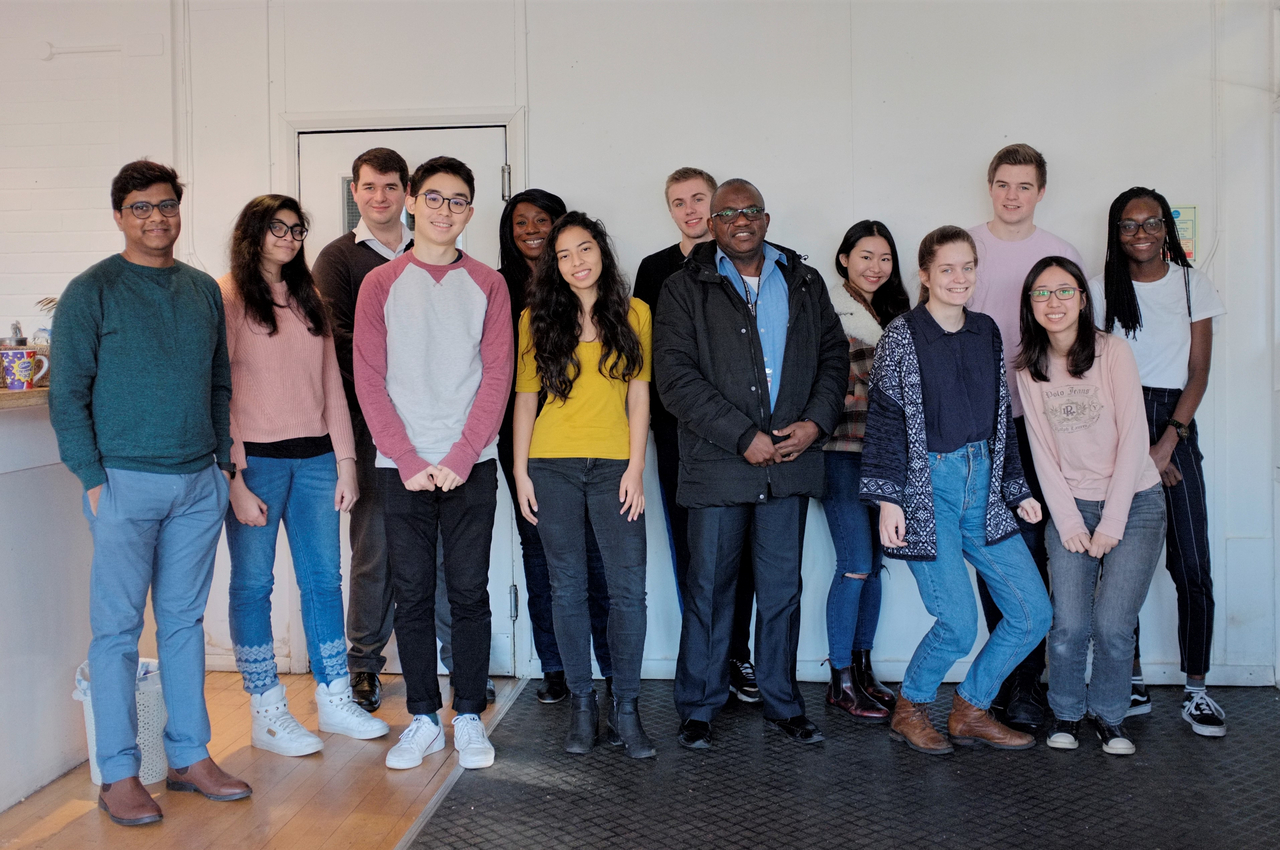 Friday - Calthorpe Project
Written by Josephine Mizen
The Calthorpe Project runs a community garden just minutes from King's Cross station, and aims to bring local residents from all walks of life closer to nature, and closer to each other. In line with their objective to be a welcoming space for everyone, they invited fifteen UCL students to work with them on how to encourage the local community, particularly older people, to get involved with the garden.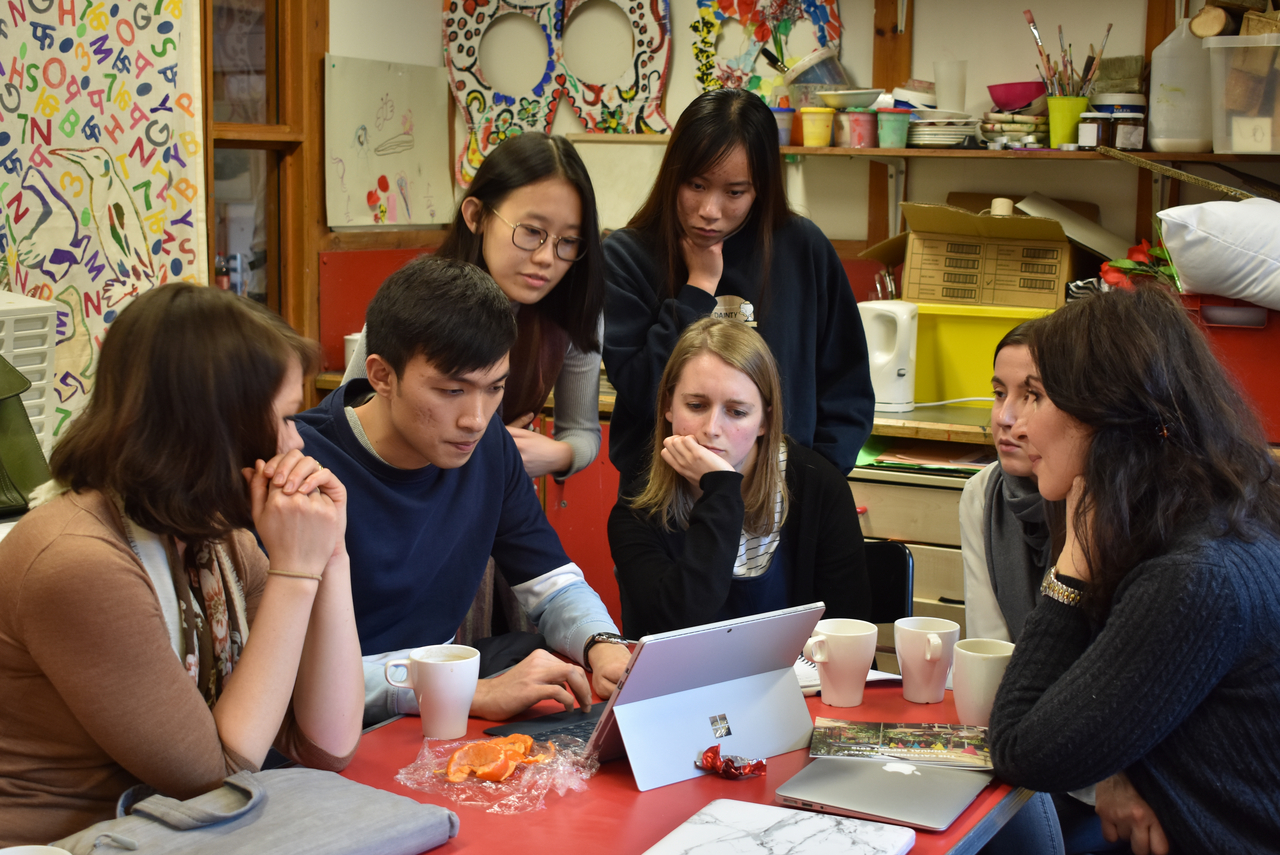 Working in small groups, each tackling a different issue, students came up with a wide variety of suggestions, including advertising in local newspapers and handing out promotional tote bags and packets of seeds. The whole process was highly collaborative, with students from all sorts of backgrounds bringing their areas of expertise to the table.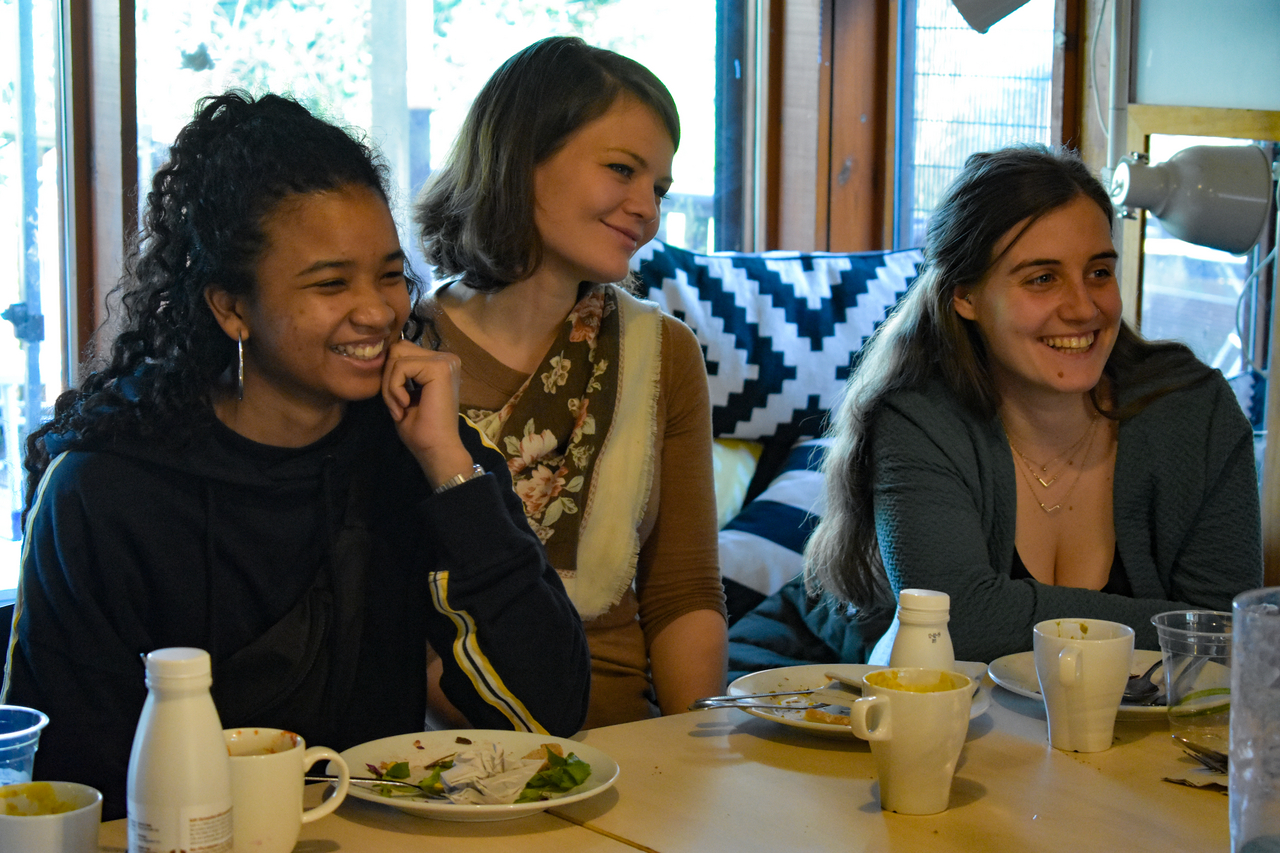 As well as conducting internet research and creating mind maps, the students got the opportunity to have lunch with the Latin American Women's Association, who often use the garden and its café for their meetings. This allowed the students to get a far greater understanding of what older people actually want from the project, and make some friends at the same time.
The day finished with a presentation to the project's leader, who seemed inspired by the wide variety of ideas that the students had to offer.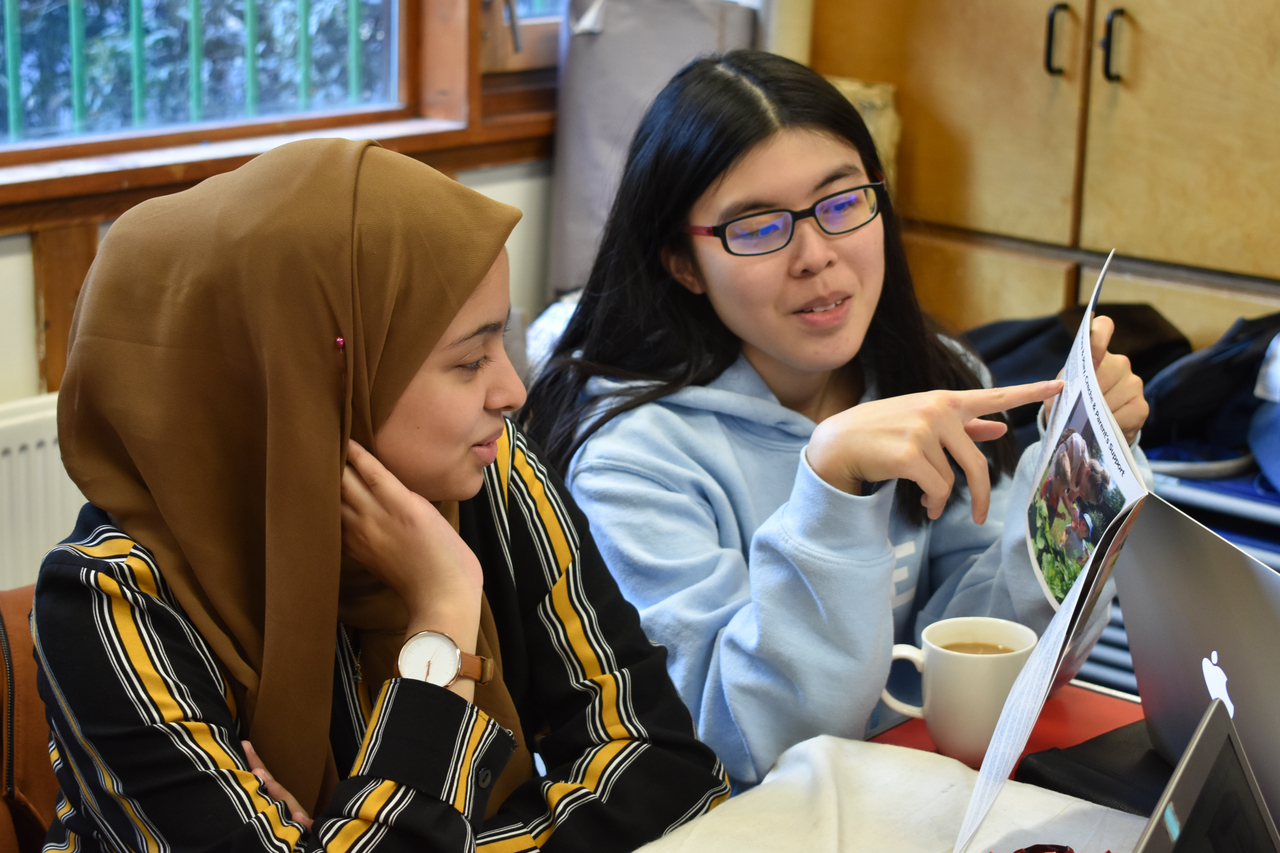 The Social Hackathons proved to be a fruitful, engaging week that was action-packed from start to finish. The variety of charities and breadth of expertise and experience needed in the sector is really represented here, and it goes to show how people from vastly different backgrounds can pool knowledge to create meaningful change.
Who knew you could achieve so much in one day?
---
Written by UCL Photojournalists: Dione, Anoushka, Anais and Josephine.
If you're short on time, or fancy trying something new, One-Off Volunteering might be for you. Take a look at some of our upcoming opportunities.
You can also browse our online Directory, to find longer-term roles with charities like those that took part in our Hackathons! 
You can also find out more about our Social Hackathons and let us know if you'd like to be contacted ahead of the next events!