Written by Georgina Bartlett, BA History & Matilda Singer, BASc Arts and Sciences
**London cafes, pubs and restaurants are currently closed under new Covid restrictions. Please follow their guidance about staying safe and observe the rules set out by the government.**
Despite UCL being home to 19 libraries (yes, we counted), bagging a comfortable study space can be a challenge. We thought we would share our favourite off-campus spots for those days when you need to get away from the rush.
Ambrose Cafe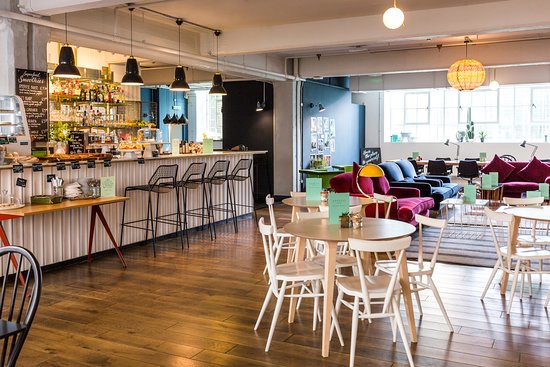 Perhaps one of the best-kept study secrets around UCL, this nearby cafe can be found inside Heals, the large department store on Tottenham Court Road. Ambrose sits on the first floor, and offers a relaxed, open space with plenty of spots to settle down and work. There's even a long table towards the back, where you can plug in your laptop and enjoy the free wifi. Since it's located inside a furniture shop, you might expect that its interior design easily trumps UCL's cafes as well. While the coffee is on the pricier side (be prepared to pay upwards of £3 for a cappuccino), it's worth taking the short walk from campus to this more homely study space.
Burr & Co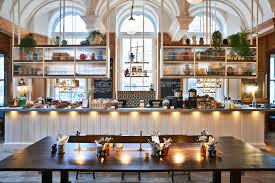 Don't be fooled by the opulent exterior of this building on the corner of Russell Square and Bernard Street: Burr & Co is in fact a cafe. Presumably others have been similarly dissuaded by the posh hotel vibe, because every time I go in it seems to be half-empty and I can easily find a table to myself. Typical of Victorian architecture, the high-ceilings and large windows create a light and airy space that can be rare to find in such a central location. Added bonus: Burr & Co transitions into a bar space serving wine and beer on tap and stays open until 10pm Tuesday to Saturday so friends can join you for a drink when it's time for a break from studying...
(un)common space at Tate Britain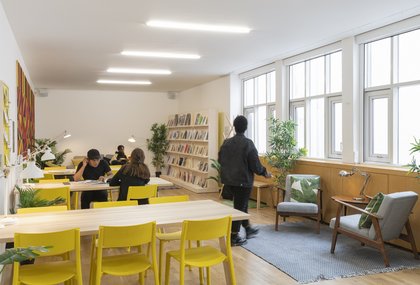 London's art world isn't always accessible, but thankfully there are several initiatives around that offer young people a leg up. One of these is Tate Britain's (un)common space, a free destination for anyone aged 16-25 to work on their projects, collaborate, and relax outside of the university bubble. Open every day of the week from 10am to 6pm, those from backgrounds currently under-represented in the arts (for example, working class, disabled, BAME and/or LGBT students) are welcomed through their doors. And there's more: free self-serve coffee and tea is provided on weekdays.
The Wallace Collection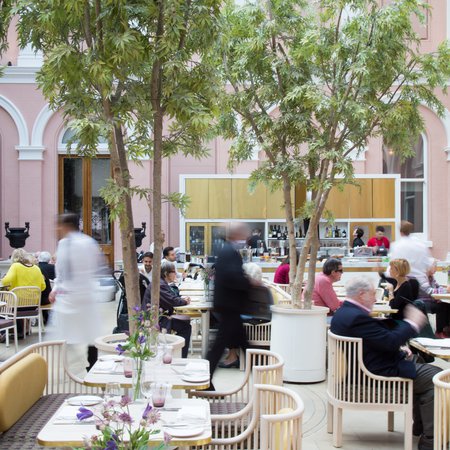 If you need to escape the chaos of London coffee shops, try spending a few hours in one of London's numerous free museums and galleries. Not to be confused with the Wellcome Collection across the street from campus, The Wallace Collection is a lesser-known art gallery over in Marylebone, about 20 minutes walk from campus. The Collection is made up of 18th and 19th century works - everything from paintings and sculptures, to furniture and porcelain - that are sure to inspire productivity when you're in a slump or lacking motivation to work. Visit a cafe on the ground floor or simply grab a bench in one of the first floor galleries.
Exmouth Market
If you come from a small town, Exmouth Market can sometimes feel like a home away from home. Around a 25 minute walk from UCL, this welcoming street is lined with several independent cafes that definitely deserve your custom. Brill, the colourful LGBT cafe and record shop, is hard to miss: though a little small, their delicious bagel lunches and friendly atmosphere will keep you keen to bag a study spot. If you ever feel the need to get away from the bustle of a crowded university in central London, Exmouth is the destination for a calmer study day.
The Observatory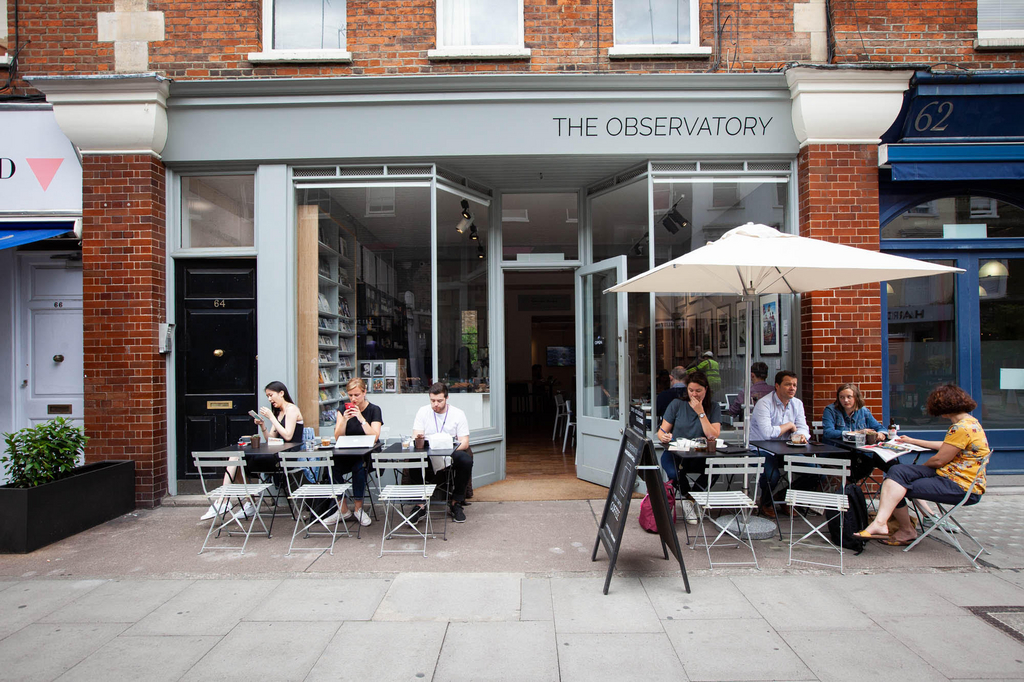 A perfect blend of gallery and cafe, The Observatory on Marchmont Street is an undiscovered gem in that it only opened a couple of years ago and doesn't seem to be on the student radar yet. Not only do they serve great tea, coffee and much-needed study snacks, the walls of this cafe are also decorated with the work of up and coming artists and photographers, which makes for a more thoughtful place to spend an afternoon. We can also attest to their incredibly friendly staff - Pi rented the space to host a successful magazine launch back in February.